Zindagi Na Milegi Dobara- Traveling With Best Friends
Now, who doesn't want to pack their bags and go explore the world with their best friends? And they actually do that in the movie. We are unable to execute Goa plans and they actually execute one to Spain.  It makes us visit Spain from under the ocean, from the sky and on the streets, beautifully garnished with exotic locations, cultural dances, the Tomatina festival and your friends by your side. Now that's what I call a dream vacation!
Rockstar- Traveling To Finish A Love Story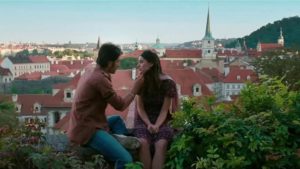 A part of this movie showcases the city of Prague. This musical saga portrays the colorful culture, historical shrines and the green fields spread till the horizon. Now, who won't fall in love with their ex in such a beautiful backdrop?
Queen- Traveling To Love Oneself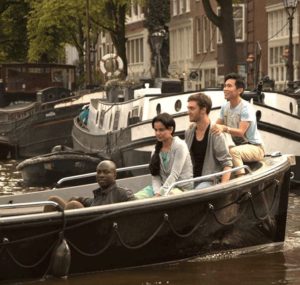 A girl sets out on her honeymoon- alone! So now she naturally had a lot of time to explore the set destination. It proved to be a benefit to the audience because it's nothing but a visual treat to watch Paris and Amsterdam on screen, being explored by a girl who while discovering the cities, discovers herself! I think all of us should make such trips at least once in our lifetime!
Yeh Jawaani hai Diwani- Traveling For The Dream Job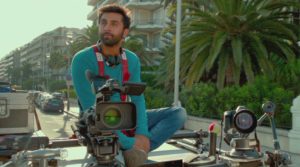 "Did I just got offered a job? In Paris? And you want me to shoot in the rest of the Europe too? Hell yes, Sir!" Well, that's exactly what Kabir Thaapar a.k.a Bunny from the movie must have said when he was offered his dream job in Paris. As a journalist, his character captures the very essence of Paris, showcasing it's nightlife, culture, food and breathtaking landscapes. Now that really is a dream job!
Bachna Ae Haseeno-Traveling To Woo The Girl
Pretty little lanes, stream flowing by the side, serene background and the girl walking beside! Now, who wouldn't want to explore Switzerland with the love of their life? But you know what was the most romantic part of the movie? Where they enjoy swiss chocolates together because a food is bae!
Dilwale Dulhaniya le Jayenge- Traveling To Know What Love Is!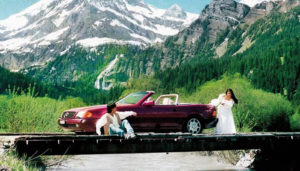 This movie has given us dialogues like "palat, palat, palat" and "senorita! Bade bade desho mein aisi chhoti chhoti baatein hoti rehti hain" set in the backdrop of Switzerland! It gave us a virtual tour through the Euro rail, giving us glances of the snowcapped mountains, lush green fields, and the serene beauty; a perfect amalgamation of nature to make people fall in love!
Tamasha- Traveling To Be Oneself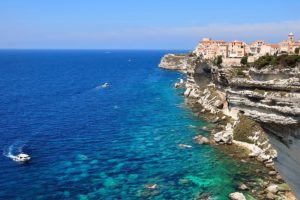 This movie explored the yet undiscovered part of Europe, Corsica! The protagonists had a major inclination towards traveling which is very well signified through the movie. An old city surrounded by European architecture, ocean spread till horizon and mountains touching skies, garnished with their famous wines and delectable food. Somebody take me to Corsica already?
Jab Tak hai Jaan- Traveling To Earn A Livelihood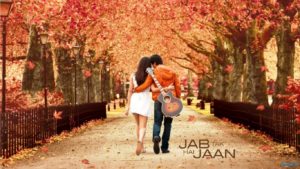 This movie shows SRK working in different avenues in the city of London to earn a decent living. It very well portrays the life of a person living in the city of Royalties as it takes us on a virtual tour to the markets, restaurants, nightlife, regular days with a little peek to the countryside a the cherry on the top!
Pk- Traveling To Study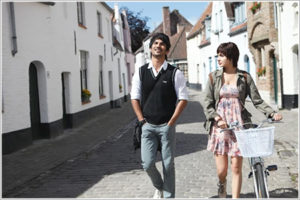 The protagonist is a media student studying in a University in Belgium who takes us around the city on her bicycle. Pretty little streets, neat and clean with a stream flowing by. Even I'd ditch my car and ride a bicycle had I been living in such a lovely place!
Befikre- Traveling For Adventure And Desires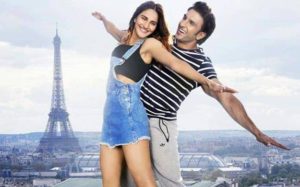 This movie showcases the lead actors based in the city of Paris, exploring the nightlife, the streets, the people and each other in an extremely desirable manner! With every challenge, they take, it makes us fall in love with the city more and more!
Summer vacations are around the corner my friend, so get..set..explore! Click here to book your tickets now.