It's truly said, "Travel while you can" because jobs may fill your pockets but it's only the real adventure that travel brings which fills our souls. And what is our heart, if not a collector of memories? The emotion that travelling is has hit us all and while Paris or Goa may be a part of everybody's bucket list (and rightfully so) there is this little quaint country, our friendly neighbour nation Bhutan which is extremely offbeat yet beautiful in a million ways. A county that's modern in its technology but old school when it comes to its traditions.
A haven for travellers, here are some awesome facts about Bhutan that will make you want to book your dates right now.
GNH
While most country uses GDP aka Gross Domestic Product to measure its economic development, in Bhutan, the economy takes a backseat what matters is their people's happiness. Imagine what would a country like Bhutan do to you whose solo motto is to be a happy nation. When you return from Bhutan, you are not only bringing back souvenirs but a lot of happiness. #LifeGoals
"Hot" Food
Bhutan is the only place in the world where chilli is not used as a spice but as a vegetable. Their national cuisine is a chilli stew which is mixed with cheese & served with rice. Love spicy food, Bhutan is definitely your place to be. #FoodGoals
Incomparable Architecture
The architecture of Bhutan has always been the major source of attraction for tourists. The multi- coloured wood frontages, small arched windows and a sloping roof have very intricate designs and look extremely beautiful. You cannot go to Bhutan and not come back dreaming of making a house like theirs back home. #ArchitectureGoals
Unique Art and Craft of Bhutan
The art and craft of Bhutan are divided into thirteen parts and is known as the Zorig Chusum & has a lot to do with the Buddhist history.  Some of the parts that the art and craft are divided into are: Woodwork, Stonework, Carving, Sculpting, Paper Making etc. Thinking of redoing your living room? You got a lot to take back from here. #SouvenirGoals
A Green Country
Breathe the purest form of air in Bhutan because it is the only country in the world to absorb more carbon dioxide than it gives out. Which is because of the extremely rich vegetation,  lack of population and environmental conservation.  Besides this Bhutan has banned the use of plastic bags since 1999 and has been using cotton bags ever since. #EnvironmentGoals
Traffic Free Life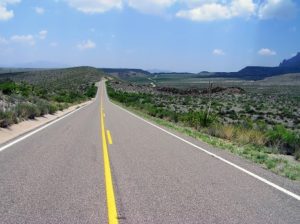 Traffic is a major problem in all metropolitan cities. However, if you go to Thimphu, the capital city of Bhutan, you will witness a traffic free capital. There are no traffic lights there because who needs traffic lights when traffic does not even exist. #RoadSenseGoals
Spirituality Meets The Soul
So when you are looking out for solace or recuperation, Bhutan is your perfect travel destination. From, contemplative meditation to a calm hot spring bath, it's in their air & nature to revive and rejuvenate your body and soul. #SpiritualityGoals
With so many places to visit and so much to see how can one afford to miss a trip to Bhutan. Pepped up to visit Bhutan? PackNFly has crafted a Road Trip to Royal Bhutan just for you! Check it out here.