Marvels of Egypt
Abu Simbel, Aswan, Cairo, Edfu, Gifton Island, Giza Narcopolis, Hurghada, Kombombo, Luxor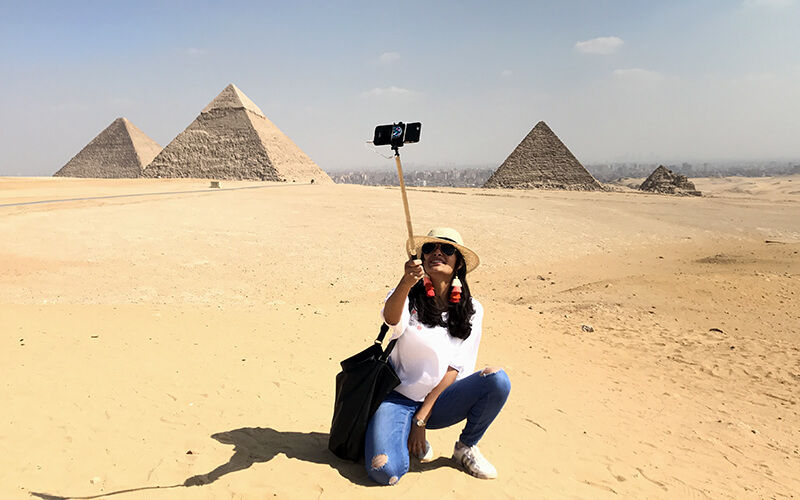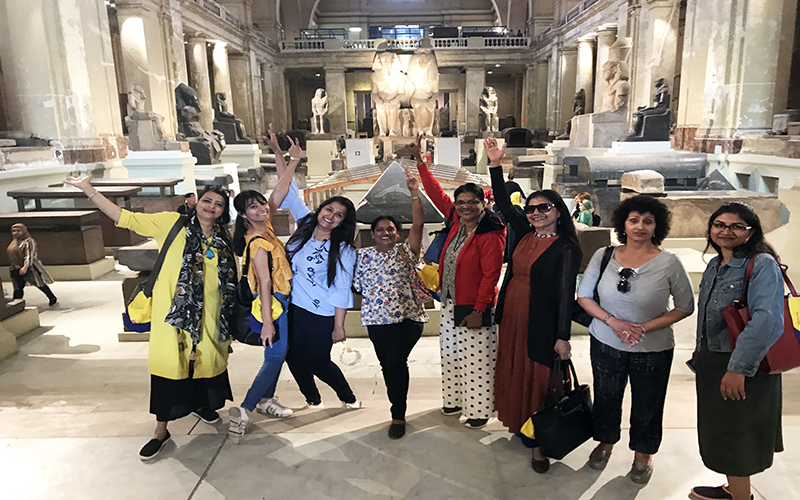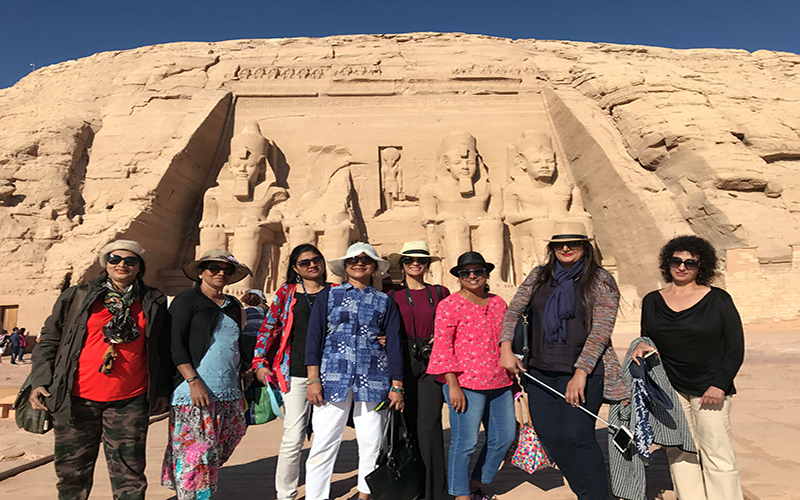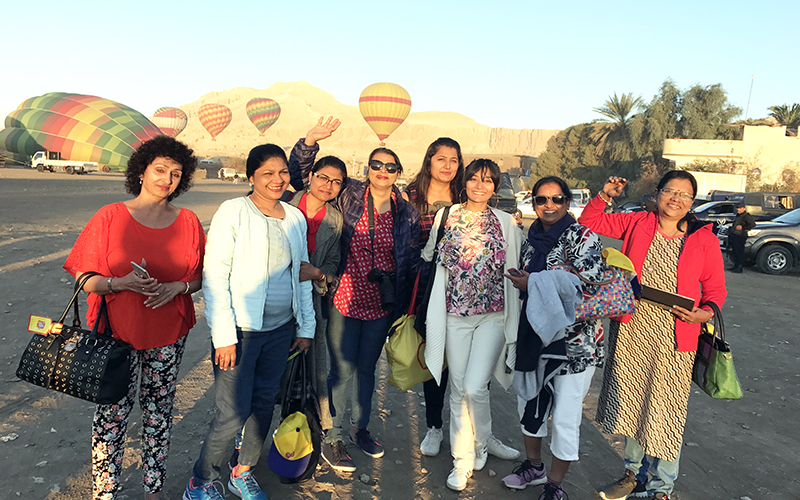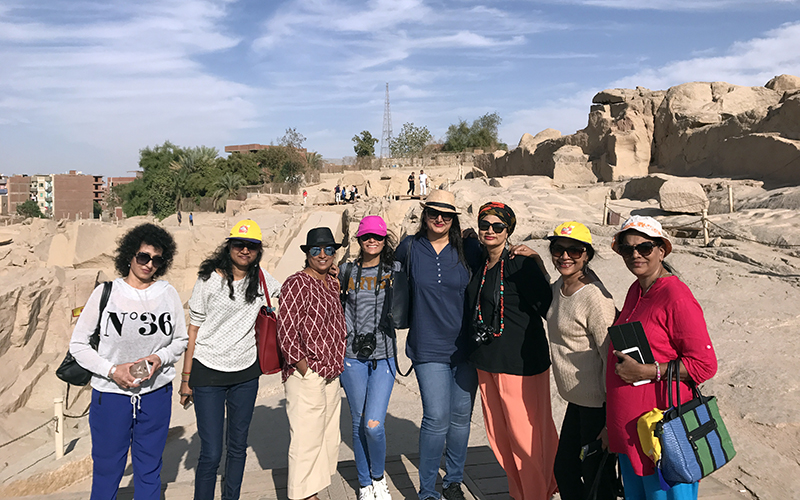 Egypt is the perfect country for a mix of activities combining culture, historical facts and relaxation. The stunning, colossal monuments of Ancient Egypt never fail to astonish. The heat, the sight and the light of the desert invigorate. A perfect cruise along the world's longest river Nile dazzles the senses. No place on this earth has the magic, mystery and pleasures of Egypt.
Home of the ancient Pharaohs, the destination is known for its great Luxor Temples and megalopolis Cairo. Located just outside of the outskirts of Cairo on the esplanade also known as the Giza Plateau, lies the Great Pyramids of Giza which is the must-see Ancient Egyptian landmark. It showcases the 3 Pyramids of Kings Cheops, Chephren, and Menkaure which are guarded by the rock-cut statue (The Sphinx). The Great Pyramid of King Cheops is the only wonder of the seven wonders of the ancient world that is still standing today, although it is 2,000 years older than any other wonder on the list.
Cruising along the Nile River is a perfect way to relax and rejuvenate. All Egyptian cruise ships travel through the Luxor-Aswan route which is safe, scenic and terminates at two of Egypt's most important towns.
Highlights
Holiday Categories
Tour Highlights
Internal Sector Flights, Transfers, 4.5 Star Hotel, 5 Star Hotel, Cruise, PnF Buddy, Travel Insurance, 1
Room Category
Deluxe Room
Meals
8 Breakfast
6 Lunch
4 Dinner
Holiday Destinations
Highlights
Accommodations:
3 Nights stay at 4 star hotels- Barceló Pyramids/ or Similar
3 Nights stay at 5 star Nile Cruise – M/S Royal Princess/ Princess Sarah or Similar
2 Night Stay at 5 star hotel Swiss Inn Hotel Hurghada or Similar
Travel:
2 Sector  flight tickets in Egypt (Cairoà-Aswan, Hurghada-Cairo)
Travel Insurance upto age 60 years (Additional insurance cost above 60 yrs will be applicable)
Airport transfers & all Sightseeing by A/C vehicles
Activities :
Dinner at one of the world's best floating restaurant with Belle dance and oriental show/ Sufi Tannora dance with Dinner
Giza, the great three pyramids tour in Cairo
Light and Sound show at pyramids
Cairo Old City Tour
Khan el-Khalili Market
Felucca ride in Aswan Nubian Village
 Egyptian Museum for Antiques in Cairo
Memphis open air Museum
Dinner at 5 star Deluxe Cruise Nile Crystal with Belle Dance on day 1
Abu Simbel Excursion
Excursion to the Valley of the Kings –Luxor temple visits
Historic tour of Cairo
Day excursion to Gifton Island( Optionaal)
Hot Air Balloon Ride (Optional)
Services:
English speaking Egyptologist guide
PnF Buddy
Itinerary
Day 1
Day 1:Arrive at City of Pyramids - Cairo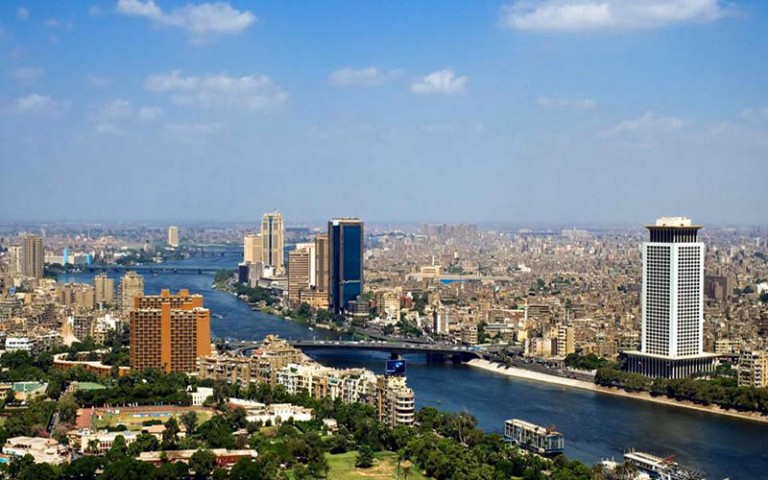 After our arrival in Cairo and finishing with all the
immigration formalities and collection of Luggage, we will be transferred to our hotel to check-in.  After some rest & freshen up ourselves we get ready for the first evening enjoyment, which will be followed by d
inne
r around 7:00PM
We will be transferred by airconditioned vehicle to enjoy & watch Egypt's world famous Sufi Tannoura Show. The duration of the program is around 2 hours and than we will enjoy our first Egyptian cuisine at local restaurant. After which we will head back to hotel and overnight in Cairo. 
Stay
Hotel Barceló Pyramids or Similar
Meals
Dinner
Day 2
Giza , StepPyramids , Memphis open Air Museum Tour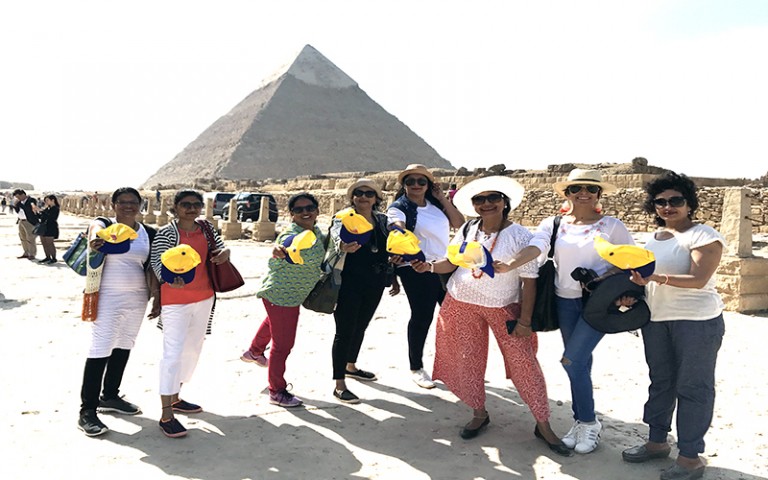 After a lavish breakfast, we will depart the hotel to visit the Giza Plateau which is the most impressive landmark consisting of the three Pyramids of Kings Cheops, Chephren and Mykerinusand are guarded by the rock-cut statue-The Great Sphinx-the head of a Pharaoh with a Lion's body,which dates back to the time of Chephren;. The Great Pyramid of King Cheops is the only wonder of the seven wondersof the ancient world that is still standing today, even when it is 2,000 years older than any other wonder on the list. Then we shall witness Valley Temple, which belongs to The Pyramids of Chephren.Now we will visit Solar Boat Museum to witness 5000 years old boat of Ramases Dynasty. Move to visit the Step Pyramidof King Zoser, the world's oldest major stone structure in history.It was built in the 3rd Dynasty (around 2630 BC) for King Djoser at Sqquara complex. After this mesmerising experience we move to 'Memphis'which was founded by King Menes, and was the capital of "one of the ancient Egyptian Capitals until around 2,200 BC" which was a cult center for God Ptah– the God of creation and artworks – we shall be exploring a lot of temples and monuments that are dedicated for him. In evening we reach back Giza pyramids again to enjoy spectacular Light & Sound Show .
Stay
Hotel Barceló Pyramids or Similar
Meals
Breakfast Lunch
Day 3
Day 3:Historical Tour of Cairo City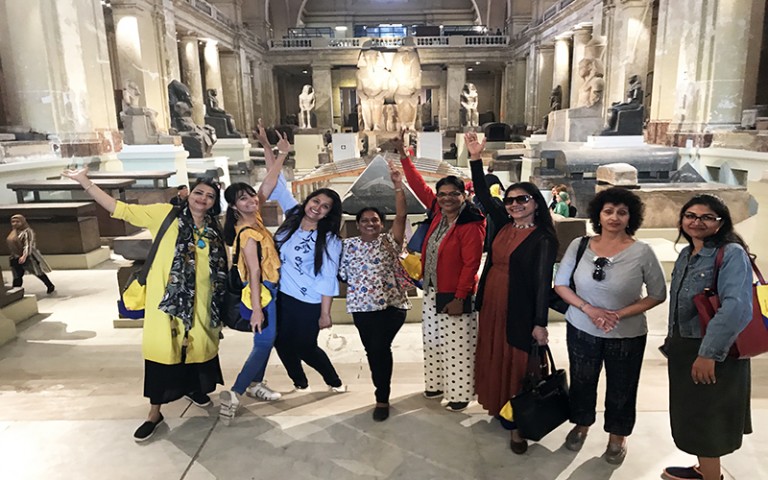 After breakfast, we continue our journey through the ancient history starting with the Egyptian Museum of Antiquities which was built in 1902 and it exhibits a large number of items and treasures (exceeding 1,20,000 masterpieces). We then proceed to a new era "The Coptic Cairo" where we will visit the "Hanging Church". It dates back to the 3rd Century AD and was dedicated to Virgin Mary. Then we visit Saint Sergiusand Bacchus Church.Afterwards, we go on CopticCairo tour with a visit to the "Jewish Synagogue of Ben Ezra" which gained its importance from its Geniza (store room).
Later, we will be transferred to one of the most Stunning construction in Cairo "The Citadel of Saladin Al Ayouby". It was built in 12th century to fortify Cairo against the Crusaders. 
Finally, we end our day with Khan-el-Khalili Bazaarfor some local shopping. Here you will find many souvenir shops, coffee houses, "Café" serving Arabic coffee and offering Hookah "Sheesha", and restaurants throughout the area.     
Stay
Hotel Barcelo the Pyramids or similar
Meals
Breakfast Lunch
Day 4
Day 4:Fly to Aswan / Nile Cruise/ Aswan Sightseeing / Felucca Ride-Nubian Village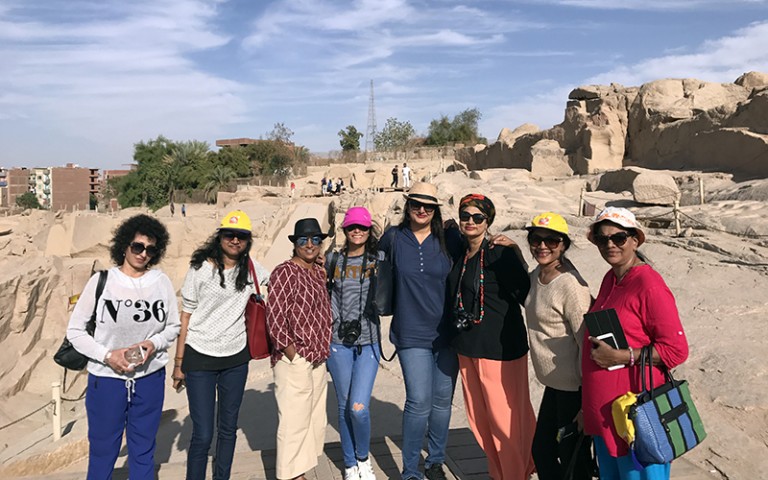 After early morning check out from the hotel, we shall be transferred to Cairo domestic airport to catch our flight to Aswan. Today you will explore Aswan. Start your tour today with a visit to the Aswan High Damand the Unfinished Obelisk. You will also visit the pretty Temple of Philae, which is devoted to the two goddesses Isis and Hathor(Its construction started during the reign of Ptolemy II and was completed by the Roman emperors).Then, we shall embark on the 5* Nile Cruise, checkin, refresh yourself& enjoy your lavish lunch on cruise.
After a refreshing tea session on a cruise deck, we will go forFelucca ride
tour to a traditional Nubian Villages, which are situated at the bottom of Elephantine Island. You will be exploring and enjoying the simple, tranquil and natural life of the very kind people of Nubia. Nubia was one of the ancient cultures of the world and the current Nubian are very famous for their hospitality and everyone is welcome to visit their 
 . During this tour we will visit one Nubian Local family hometoo and later back to your cruise- Overnight in Cruise
Stay
Cruise-M/S Royal Princess or Princess Sarah or similar
Meals
Breakfast Lunch Dinner
Day 5
Abu Simbel with KomOmbo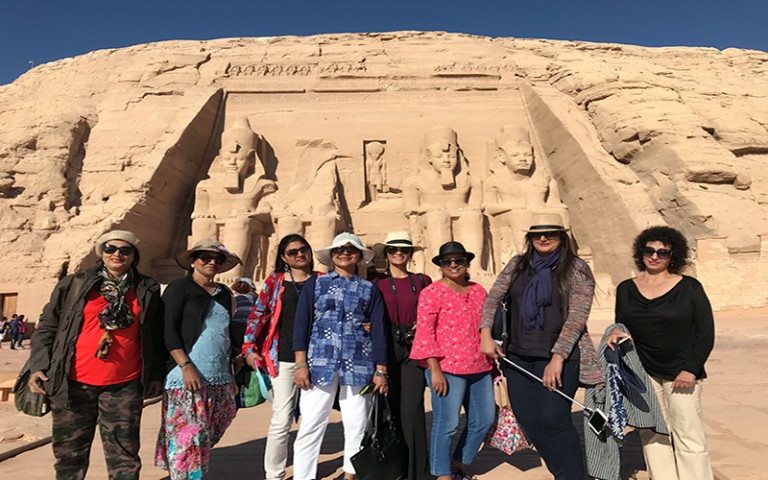 Today we start our day quiet early by 4:00AM to head out to visit remarkable piece of history Abu Simbel by an air A/C Coach,this drive is about 3.30 hrs, if you wish, you can catch up some more sleep on the way.
Afternoon we reach back at cruise. While enjoying your lunch start sailing towards Kom-Ombo .Upon reaching the area, we will visit the unusual double built temple which is dedicated to the Falcon God "Haroeris"(the southern part) and the crocodile God "Sobek" (the northern part). It was built during the Ptolemaic era. The scene on the inner face of the rear wall of the temple is of particular interest, and probably represents a set of surgical instruments.
We come back to the cruise in order to continue sailing towards Edfu. Have dinner and stay overnight in Edfu in cruise
Stay
Cruise-M/S Royal Princess or Princess Sarah or similar
Meals
Breakfast Lunch Dinner
Day 6
Edfu Sightseeing/ Sail to Luxor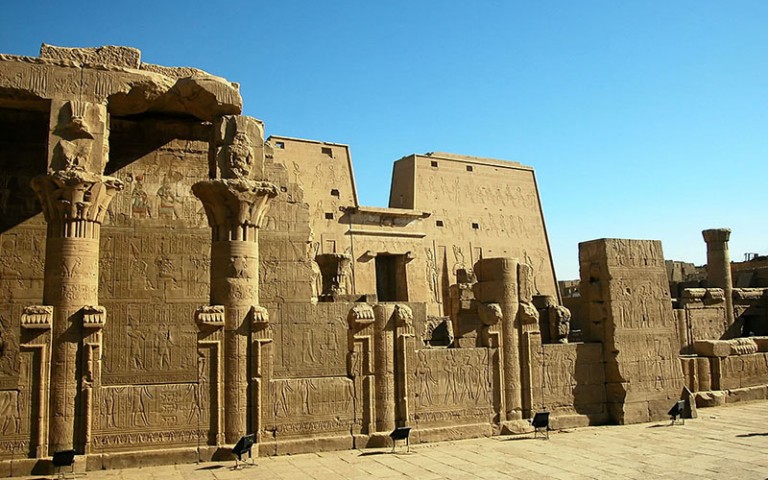 In morning, we shall go to witness the most complete and well-preserved temple in Egypt flanked by beautiful granite statues of the falcon god Horus. The Ptolemaic temple was dedicated to the falcon od "Horus".
The reliefs that cover the walls, columns, and doorways of the temple constitute an extremely important source of information about ancient Egyptian religious and political thought.
Ending our tour at Edfu temple, we will be heading back to the Cruise, have lunch and continue to sail to Luxor. En routing to Luxor , witness the breath taking activity of ESNA water Lock.Reaching at Luxor we will be picked up to visit the two Massive temples on the eastern bank of the Nile. The first one is Luxor Temple. It is believed that one of the ancient Egyptian's festivals was held inside the temple as there are different scenes on the walls representing the celebration of the festival. After entering the temple we will find a mosque called Abu Al-Haggagbuilt on the ruins of a church. The Second Temple is Karnak Temple Complex which comprises a vast mixture of decayed temples, chapels, pylons, and other buildings. Building at thecomplex began during the reign of Senusret Iin the Middle Kingdom and continued to the Ptolemaic Period. It's a vast open-air museum, and the second largest ancient religious site in the world. 

Then we go back to have dinner, enjoy folkloric Tannoura& Belle dance show, and stay on board overnight in Luxor.
Stay
Hotel Barceló Pyramids/ Mercure Le Sphinx or Similar
Meals
Breakfast Lunch
Day 7
Luxor-West Bank Tour /East Bank Tour – Transfers to Hurghada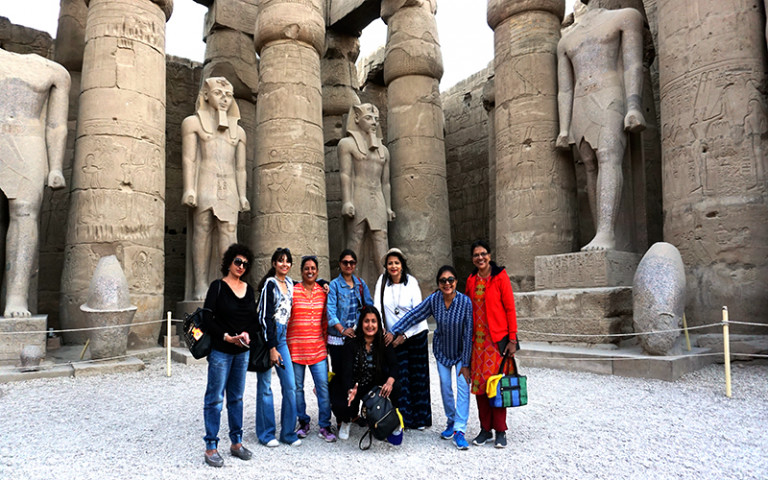 At an early morning you can enjoy Hot Balloon ride at an additional cost between $120-130.After breakfast, we disembark from the cruise. Then we head to visit the archaeological sitesof the ancient Egyptianson the west bank of the Nile including Valley of the Kings where we will see the well preserved tombs belonging to the kings of the new kingdom including the great ruler Ramses IIand the child King Tut Ankh Amon, The Mortuary Temple of Queen Hatshepsut is called "the Holy of Holies". It consists of three levels connected with each other by ramps and has different scenes on its walls depicting the divine birth of the Queen and her Commercial expedition to Punt Land.
After that we proceed to Hurghada by a comfortable A/c Coach (Approx. 3.5 Hour drive). On arrival, transfer to hotel. Check-in and stay overnight inHurghada.
Stay
Hotel Swiss Inn Resort or Similar
Meals
Breakfast Lunch
Day 8
Hurghada (B)-Free Day (Optional tour to Giftun Island with Lunch)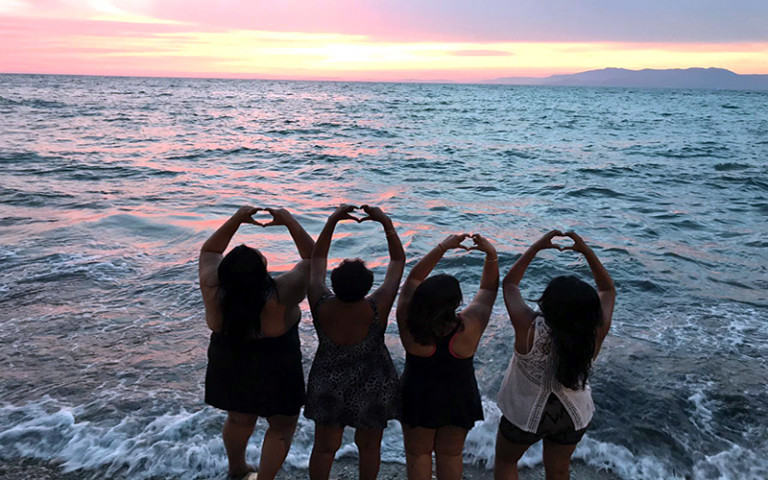 Stay
Hotel Swiss Inn Resort or Similar
Meals
Breakfast
Day 9
Day for Homeward Journey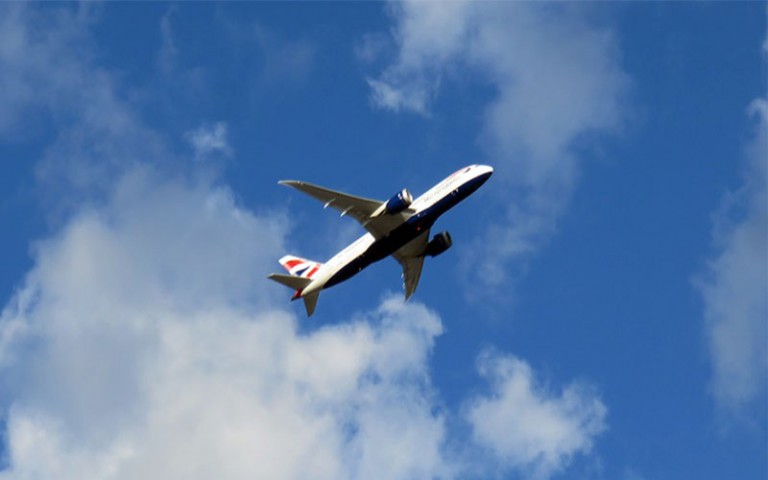 Inclusions
Barceló Pyramids, Mercure  or Similar
3 Nights accommodation at 5* M/S Royal Princess or Princess Sarah or Similar
2 Domestic flight tickets in Egypt(Cairo-Aswan, Hurghda-Cairo)
Overseas medical insurance
8 Breakfast
6 Lunches
4 Dinners
All sightseeing and airport transfers by private A/C vehicle
English Speaking Egyptologist guide
Nile dinner cruise with belly dance and Oriental Show
Main entrance Fees
One day excursion tour of Gifton Island (Optional)
Exclusions
International Airfare
RTPCR test if required
Hot Air Balloon ride $125
Extra Entry tickets to inside Great pyramid
Extra Entry tickets to the Solar Boat Museum at the Giza Plateau
Extra Entry tickets to the Mummies room in the Egyptian Museum
Entry inside the Third Pyramid
Entry to the tomb of Tut Ankh Amon
Any other Meals or Beverages that not mentioned in the itinerary above
Tipping $10 per day  (Total $90 dollars)
Any extra charges due to natural Calamities,
Anything not mentioned above
Tour Policy
To avail an Early Dird discount you need to pay full amount or else you can book trip at our  reglar price while making initial advance amount of : Rs. 40,000/- to reserve your seat through various payment options available at our website.
Terms & Conditions:
 Trip prices are strictly applicable for Indian citizens only.
You need to follow the required Covid-19 precautionary protocols of the visiting country.
Rates are applicable on 2 persons staying together sharing the same room.
Pack n Fly Travellers Club LLP would not be responsible, in any circumstances, for any damages loss, etc. that may be incurred/suffered by you if the information provided by you in the Tour Registration Form turns out to be incorrect/ inaccurate.
We hold the right to alter the tour schedule in case of bad weather & other conditions beyond our control that might affect the normal itinerary.
All person joining the trip is to follow the given time schedule. Company reserves the right to leave the person behind for disturbing the trip schedule due to their late reporting time. In such case you are suppose to join the group later at your own cost.
During Pack n Fly trip, you understand and agree to follow all applied smoking regulations in public places either in India or abroad. All transportation provided exclusively for Pack n Fly are non-smoking in any part of the globe.
During Pack n Fly trip, you understand and agree to follow all rules & regulations specified by the company. If you are found indulging in unnecessary & unrequired activities due to which entire group schedule & decorum is getting disturbed. Company reserves the right to deport you without any prior notice at your own cost.
The meals at hotel are mix of Veg & Non-Veg dishes. In case of pure veg meals (No onion/no garlic) advance intimation is a must.
Meals at the hotel or other services not utilized during the tour shall be not liable for any kind of refund from the tour price.
Pack n Fly Travellers Club LLP further reserves the right to change the itinerary and hotel, if necessary, in similar category as specified at the time of booking of Tour.
Pack n Fly Travellers Club LLP reserves the right to cancel any tour prior to the departure, without assigning any reason. In such situation the tour will be rescheduled on a different date and we will confirm your bookings for the same Incase the alternate tour date is not acceptable to you, we will refund the entire amount due and payable to you, and however, you will not be entitled to claim any compensation. Pack n Fly Travellers Club LLP cannot take responsibility for any cost relating to the issuance and/or cancellation of air tickets and/or other arrangements not done through Pack n Fly Travellers Club LLP.
In case of any deviation/ cancellation in the itinerary due to natural calamities or reasons beyond our control or any unforeseen surprises, cancellation charges as per the cancellation policies below will be applicable
In case, the trip is cancelled, Pack n Fly Travellers Club LLP will not be responsible for cost of tickets and travel arrangements done for the trip.
Cancellation Policy is applicable on land package only.
Cancellation and /or amendment of airline tickets shall at all times be subject to fees/charges/levies/payments as may be levied / payable to the relevant airline/carrier in accordance with such relevant airline/carrier cancellation/refund policy.
In case during the trip any group member faces medical problem, proper first aid will be provided at the earliest.
Pack n Fly Travellers Club LLP would not be held responsible for occurrence of any of the following circumstances during or before the commencement of the Tour and any extra costs occurring due to these are to be borne by you:
a) Any act of God, like heat wave, heavy rain, floods, land slide, earthquakes, extreme bad weather etc.
1. b) Any delay or cancellation of trains, flights, ferry, bus etc.
c) Medical problem, sickness, physical inability to manage with the itinerary or any other such matter.
Such an inability shall not affect/ delay the rest of the group on the Tour
1.d) Lost luggage, loss of personal belongings and/ or theft etc.
Cancellation Policies:
Cancellation policy is applicable on per person basis
Participant will have to intimate in writing to Pack n Fly Travellers Club regarding cancellation.
Cancellation policy will apply from the date of receipt of written information from tour participant and she will have to make below mentioned payments accordingly.
If you fail to join the tour on the day of departure, join it after departure, or leave it prior to its completion, no refund can be made.
In case of cancellation of tour/travel services irrespective of any circumstances, we must be informed in writing. Cancellation charges would be effective from the date we receive the cancellation request in writing. Applicable cancellation charges would be deducted from the undiscounted full cost of trip, which are as follows: Prior to 46 days from tour departure date or more: 0% 45 – 36 Days from tour departure date : 25% 35 – 26 Days from tour departure date: 50% 25 – 16 Days from tour departure date: 75% 00 – 15 Days from tour departure date: 100% *Change of name or date is not permitted under any circumstances. Any claim cannot be made for any loss occurred due to cancellation.
*For any flight tickets booked by us additionally with the trip being cancelled, the cancellation policy of the airline will apply.
Our Responsibility  & Liability Waiver :
All the Tour Packages mentioned in our 2016-17 Tour Package Brochure / which are mentioned above are sold under the business management of Pack n Fly Travellers Club LLP and they are in no way to be considered as the principal of the subject services. We reserve the right to make any changes in the itinerary as per the prevailing conditions. Neither Pack n Fly Travellers Club LLP, India – Egypt / New Delhi nor any of its participating suppliers like hotels /transporters /guide etc will be responsible for any additional expenses due to bad weather, flight cancellation, road blocks, illness, accident, strikes etc. We should not be held responsible for any unforeseen conditions or situations beyond our control.
Would you like us to email you the itinerary ?

Chat with us