Luxurious Meghalaya-Kaziranga Adventures
Dwaki, Gawhati, Kaziranga, Myllong, Shillong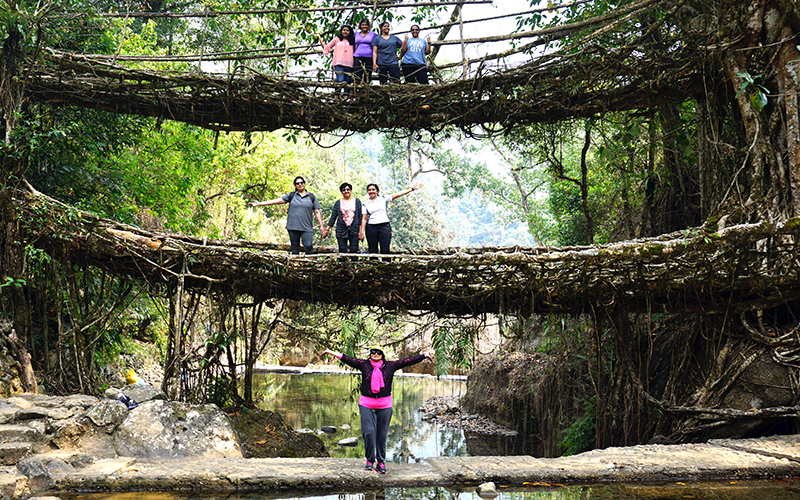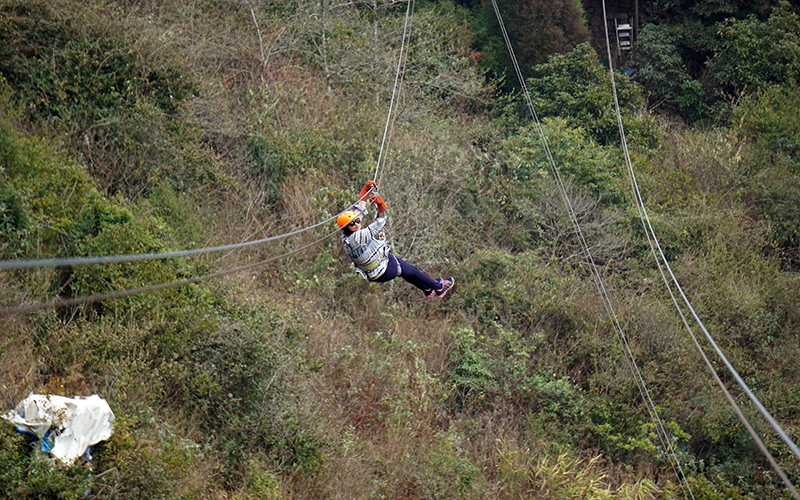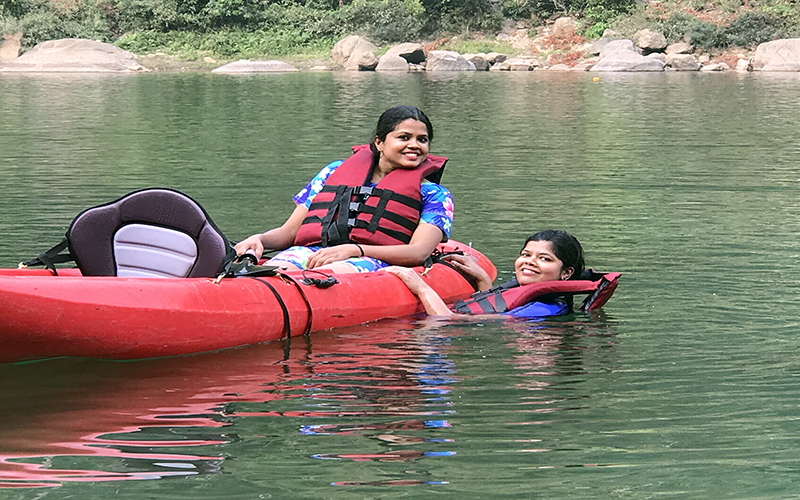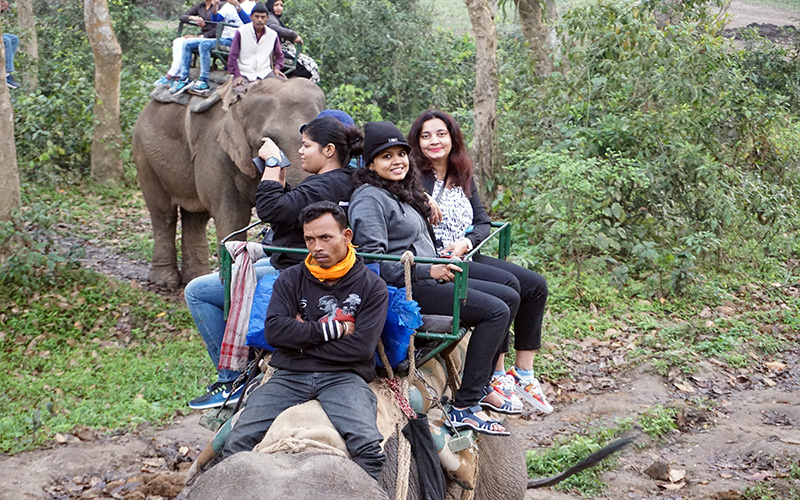 Let's amble in the Abode of Clouds - Meghalaya
Sharing an international border with Bangladesh and Assam, Meghalaya has abundant rainfall and sunshine around the year and is considered to be one of the richest botanical habitats in Asia. It offers many adventure tourism opportunities in the form of mountaineering, rock climbing, trekking and hiking, caving (spelunking) and water sports.
Highlights
Holiday Categories
Tour Highlights
3.5 Star Hotel, 4 Star Hotel, PnF Buddy, Travel Insurance, < Jeep Safari, 1
Room Category
Deluxe Room
Highlights
Visit to KamakhyaTemple,
Umiamlake,
Mawsmai Cave,
Mawsmai Falls,
Seven Sisters Falls
Nohkalikai Falls
A day trek to double Decker Living Root Bridge
Dawki Boating at Umngot River
Jeep Safari
Elephant Safari (optional)
Adventure activities- Zip Lining, Kayaking, Swimming, Snorkeling etc (Optional)
Laitlum Canyon Shillong
Kakochang waterfalls Trekking
Itinerary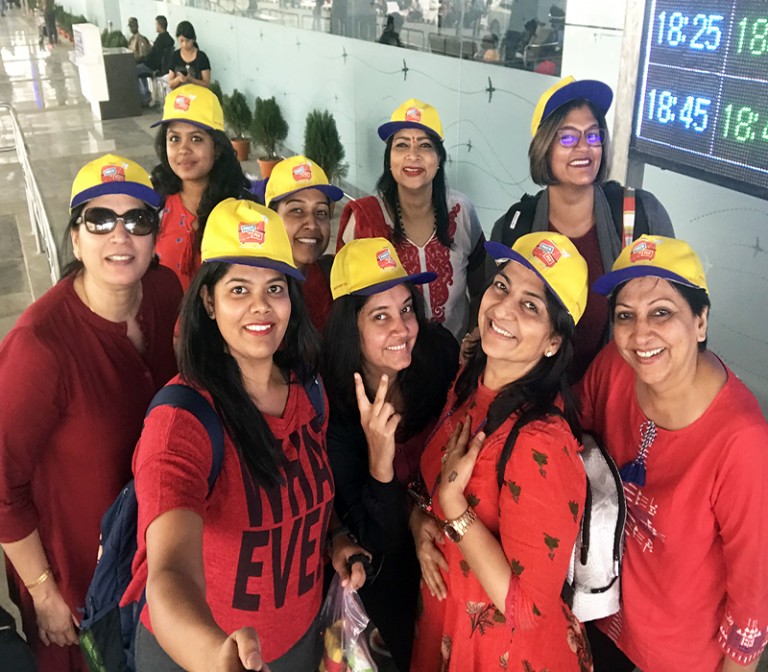 We land in Guwahati around 10:30 AM and start our drive to Kaziranga. After lunch we continue our drive to visit Kamakhya Temple. If time permits, we will stop at Archery Field to see the Tear Play. On our way we will pass through Lake, hills & rivers. After 4:5 Hrs we arrive at Kaziranga . Check into your beautiful resort. Freshen up  for dinner & enjoy stay the night at resort.  
Stay
Dhanshree Resort 3.5* or similar
Meals
Dinner
Day 2
UNESCO Heritage Sight Kaziranga Natioanl Park with Kakochang waterfall trekking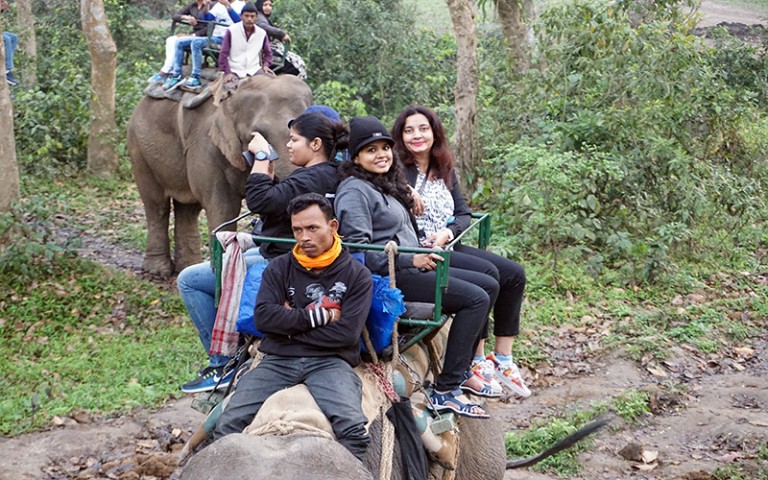 Your adventure filled day of starts little early. For Elephant Safari (optional) at Kaziranga Natioanl Park by 4:45 am meet at resort reception. From Elephant back you can watch. Apart from world's endangered One Horn Indian Rhinoceros, many deer spices, if lucky tiger too. By 7:00 am we reach back our resort to freshen up & head for Jeep safari. Enjoy! this park sustains half the world's population of genetically pure Wild Water Buffaloes, over 1000 Wild elephants and perhaps the densest population of Royal Bengal Tiger anywhere. Kaziranga National Park is also a bird watcher's paradise and home to some 500 species of Birds. The Crested Serpent Eagle, Palla's Fishing Eagle, Grey headed Fishing Eagle, Swamp Partridge, Bar-headed goose, whistling Teal, Bengal Florican, Storks, Herons and Pelicans are some of the species found here. We will return to the resort for breakfast. Afternoon we proceed for a jeep safari. Evening come back to the hotel. Overnight stay at Kaziranga National Park.
By 9:00 am reach Back resort for freshen up & breakfast. After breakfast at around 10:30 am in our comfortable vehicle we drive for approx. one & half hrs (55km) towards Assam's kakochang waterfalls. For nearly one hrs we trek through tea states & jungles to reach Kakochang waterfalls. Soak you feet in jade coloured water, take lots of photos, enjoy your enthralling Picturesque serenity for good 2 hrs than track back towards your parked vehicles. Reach back to your resort. Relax for some time & have your dinner. Have good night sleep in your cozy room.
Stay
Dhanshree Resort 3.5* or similar
Meals
Breakfast Dinner
Day 3
Kaziranga to Shillong Transfers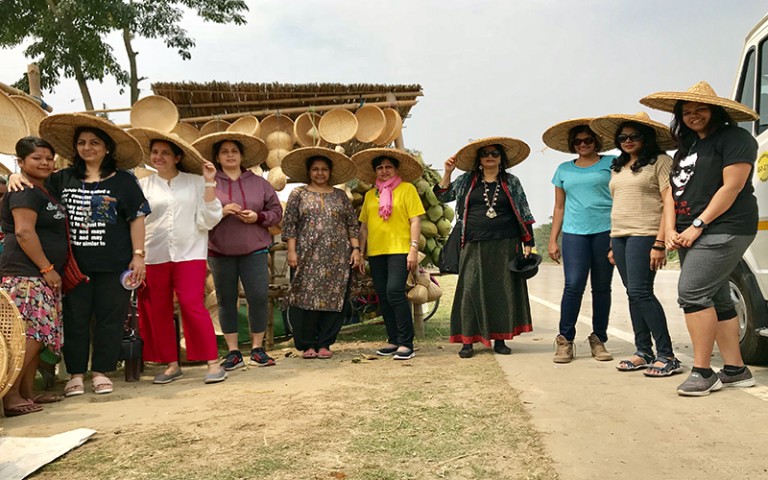 Enjoy your breakfast. After check out we visit Kaziranga's famous botanical garden. Here you can find some 1200 varieties of orchid flowers. You would be able to watch traditional cloth weaving & some other activities relevant to Assames culture. Also enjoy some traditional dance & local cuisines.
From here (Assam state) we drive (280 km/6 hrs) towards our next destination city Shillong also called 'Scotland of the East",which is located in another beautiful state of India- Meghalya.
      On the way we will visit  the majestic Umium Lake (Barapani). You may do the water sports here (Optional). On arrival in Shillong,check in at your hotel. Evening you can visit Police Bazaarwhich the biggest local market. Dinner at hotel Overnight stay in Shillong
Day 4
Shillong-Dawki-Mwallynong-Shillong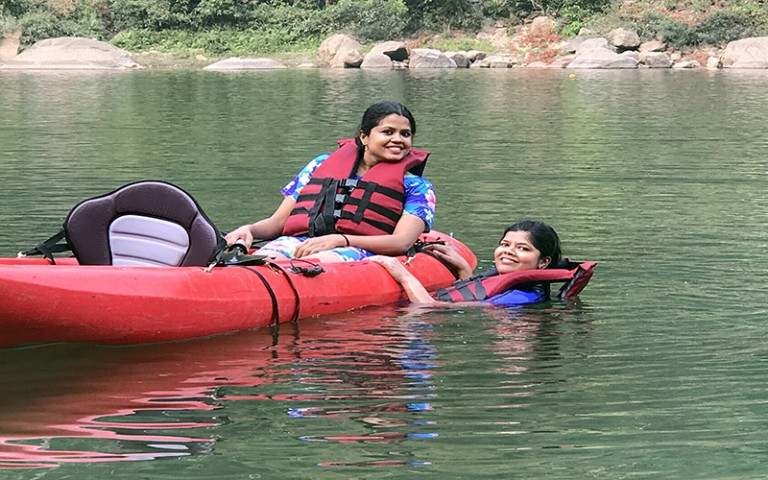 Doing an early morning breakfast, on our way from Shillong to Dawki. We stop to see Bangladesh plains and do boating over Umngot River– crystal clear river, this river is at Indo-Bangladesh Border. After lunch drive from Dawki to Mwallynong village. The Village offers picturesque natural beauty, a sight of natural balancing rock, a strange natural phenomenon of a boulder balancing on another rock. We then return to Shillong by the evening to explore the Police Bazar market at your own. Overnight in hotel.
Day 5
Shillong-Cherrapunji :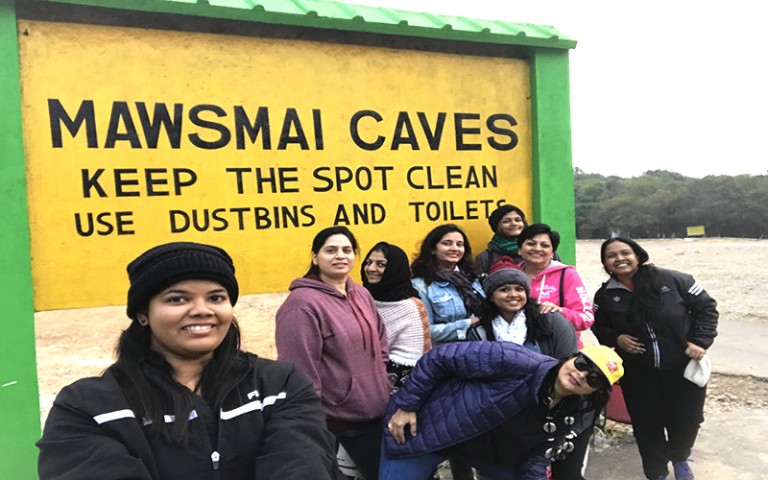 After breakfast proceed to Cherrapunjee is locally and officially also known as Sohra. The average rainfall is about 12,000 mm a year and the record for a single day was 2455 mm recorded in 1974 confirming it as the "Wettest place on Earth". On the way, visit astonishingMawsmai Cave &  beautiful waterfalls–  Mawsmai Falls, Seven Sisters Falls, Nokhalikai Falls. Check in at your resort. Evening free for leisure.   
Stay
Abode of Clouds Resort 3.5* or similar
Meals
Breakfast Dinner
Day 6
Double Decker Live Route Bridge Trekking: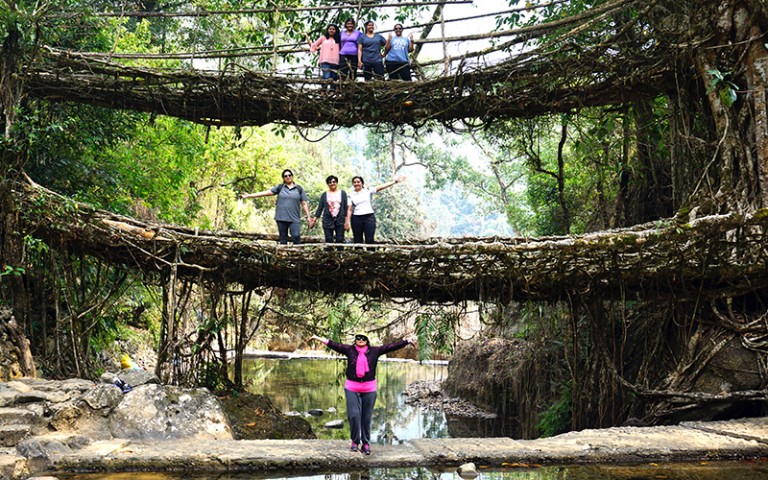 After breakfast, trek to the Living Root Bridge. The Trek normally takes two hours. The route is replete with a small village where one can relax and explore the rural life. This amazing bridge is a Two-Tier Living Root Bridge (made of the roots of a living tree), connecting a charm with a pool of jade water below. The two tiers measure 59ft and 83ft. in length respectively. The trek to this double decker is tough but worth the pain. Dinner & Stay in Cherrapunji. 
Stay
Abode of Clouds Resort or similar
Meals
Breakfast Dinner
Day 7
Homeward Journey-Departure from Cherrapunji to Guwahati Airport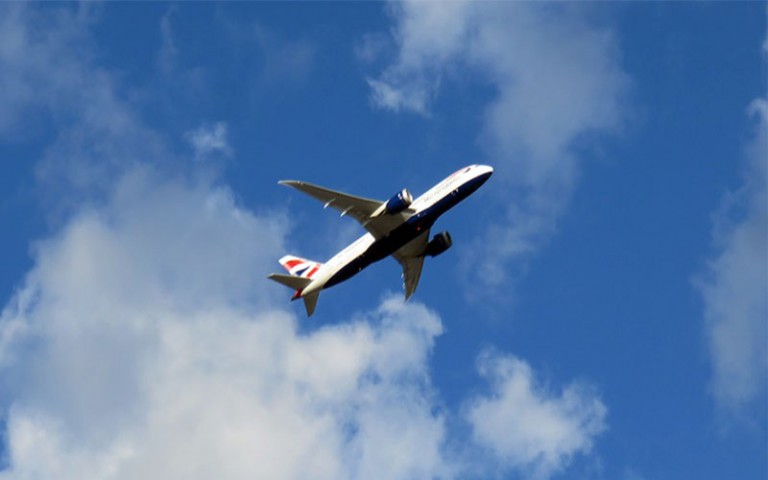 Early morning after breakfast check out from your Cherrapunji resort & drive to Guwahati on the way visit Elephant Falls (Depending upon time). later transfer to the airport in time for onward flight
Inclusions
5% GST
All transfers and sightseeing as per itinerary by Innova/Tempo Traveler
Accommodation for 6 nights on twin sharing basis
Zeep Safari at Kaziranga National Park
Travel Insurance upto 59 yrs (Extra Suppliment applicable above 59 yrs)
All meals as per itinerary
500 ml water bottle
Entry fees
Exclusions
Air fare
Elephant ride-Rs.1500/- per person
Camera fees
Meals other than the mentioned above
Boating charges in Dawki
Mandatory Tips Rs.800/- for Driver & Guide
Any personal expenses
Anything not mentioned above
Tour Policy
To avail an Early bird discount you need to pay full amount or else you can book trip at our  reglar price while making initial advance amount of : Rs. 20,000/- to reserve your seat through various payment options available at our website.
Terms & Conditions :
 Trip prices are strictly applicable for Indian citizens only.
Rates are applicable on 2 persons staying together sharing the same room.
Pack n Fly Travellers Club LLP would not be responsible, in any circumstances, for any damages loss, etc. that may be incurred/suffered by you if the information provided by you in the Tour Registration Form turns out to be incorrect/ inaccurate.
We hold the right to alter the tour schedule in case of bad weather & other conditions beyond our control that might affect the normal itinerary.
While joining  with  Pack n Fly trip, you understand and agree to follow all rules & regulations specified by the company. If you are found indulging in unnecessary & un required demands/misconduct or using foul language with company staff due to which entire group schedule & decorum is going to affect. Without any prior notice company reserves the right to cancel your trip before the start of that trip.  Refund for the cancelled trip will be remitted as per our cancellation policy.
All person joining the trip is to follow the given time schedule. Company reserves the right to leave the person behind for disturbing the trip schedule due to their late reporting time. In such case you are suppose to join the group later at your own cost.
During Pack n Fly trip, you understand and agree to follow all applied smoking regulations in public places either in India or abroad. All transportation provided exclusively for Pack n Fly are non-smoking in any part of the globe.
During international Trips through our national dress we wish to represent our country, for which Pack n Fly may mandetorily ask you to wear saree at one of the evening dinner during the trip schedule.
The meals at hotel are mix of Veg & Non-Veg dishes. In case of pure veg meals (No onion/no garlic) advance intimation is a must.
Meals at the hotel or other services not utilized during the tour shall be not liable for any kind of refund from the tour price.
Pack n Fly Travellers Club LLP further reserves the right to change the itinerary and hotel, if necessary, in similar category as specified at the time of booking of Tour.
Pack n Fly Travellers Club LLP reserves the right to cancel any tour prior to the departure, without assigning any reason. In such situation the tour will be rescheduled on a different date and we will confirm your bookings for the same Incase the alternate tour date is not acceptable to you, we will refund the entire amount due and payable to you, and however, you will not be entitled to claim any compensation. Pack n Fly Travellers Club LLP cannot take responsibility for any cost relating to the issuance and/or cancellation of air tickets and/or other arrangements not done through Pack n Fly Travellers Club LLP.
In case of any deviation/ cancellation in the itinerary due to natural calamities or reasons beyond our control or any unforeseen surprises, cancellation charges as per the cancellation policies below will be applicable
In case, the trip is cancelled, Pack n Fly Travellers Club LLP will not be responsible for cost of tickets and travel arrangements done for the trip.
Cancellation Policy is applicable on land package only.
Cancellation and /or amendment of airline tickets shall at all times be subject to fees/charges/levies/payments as may be levied / payable to the relevant airline/carrier in accordance with such relevant airline/carrier cancellation/refund policy.
In case during the trip any group member faces medical problem, proper first aid will be provided at the earliest.
Pack n Fly Travellers Club LLP would not be held responsible for occurrence of any of the following circumstances during or before the commencement of the Tour and any extra costs occurring due to these are to be borne by you:
a) Any act of God, like heat wave, heavy rain, floods, land slide, earthquakes, extreme bad weather etc.
1. b) Any delay or cancellation of trains, flights, ferry, bus etc.
c) Medical problem, sickness, physical inability to manage with the itinerary or any other such matter.
Such an inability shall not affect/ delay the rest of the group on the Tour
1.d) Lost luggage, loss of personal belongings and/ or theft etc.
Terms & Conditions stated in our main Terms & condition page are also applicable for this itinerary
Cancellation Policies:
Cancellation policy is applicable on per person basis
Participant will have to intimate in writing to Pack n Fly Travellers Club regarding cancellation.
Cancellation policy will apply from the date of receipt of written information from tour participant and she will have to make below mentioned payments accordingly.
If you fail to join the tour on the day of departure, join it after departure, or leave it prior to its completion, no refund can be made.
In case of cancellation of tour/travel services irrespective of any circumstances, we must be informed in writing. Cancellation charges would be effective from the date we receive the cancellation request in writing. Applicable cancellation charges would be deducted from the undiscounted full cost of trip, which are as follows: Prior to 46 days from tour departure date or more: 0% 45 – 36 Days from tour departure date : 25% 35 – 26 Days from tour departure date: 50% 25 – 16 Days from tour departure date: 75% 00 – 15 Days from tour departure date: 100% *Change of name or date is not permitted under any circumstances. Any claim cannot be made for any loss occurred due to cancellation.
*For any flight tickets booked by us additionally with the trip being cancelled, the cancellation policy of the airline will apply.
Our Responsibility  & Liability Waiver :
All the Tour Packages mentioned in our 2019-20 Tour Package Brochure / which are mentioned above are sold under the business management of Pack n Fly Travellers Club LLP and they are in no way to be considered as the principal of the subject services. We reserve the right to make any changes in the itinerary as per the prevailing conditions. Neither Pack n Fly Travellers Club LLP, India – Meghalya/ New Delhi nor any of its participating suppliers like hotels /transporters /guide etc will be responsible for any additional expenses due to bad weather, flight cancellation, road blocks, illness, accident, strikes etc. We should not be held responsible for any unforeseen conditions or situations beyond our control.
Would you like us to email you the itinerary ?

Chat with us