Australian Gaieties
Cairns, Gold Coast, Melbourne, Sydney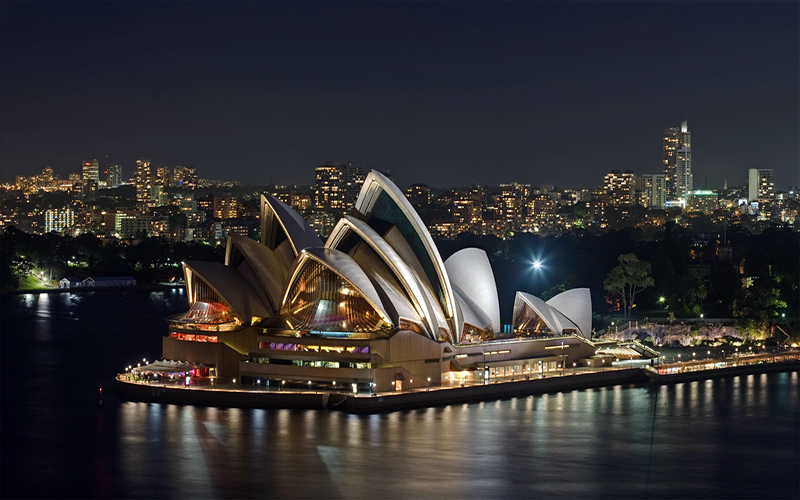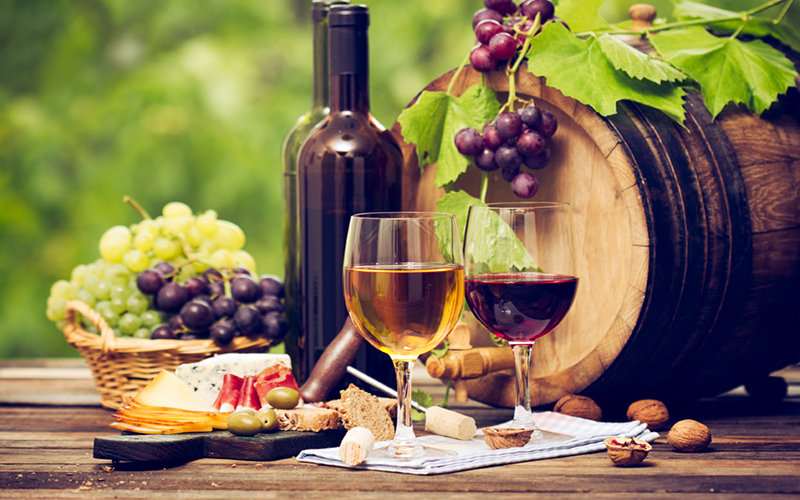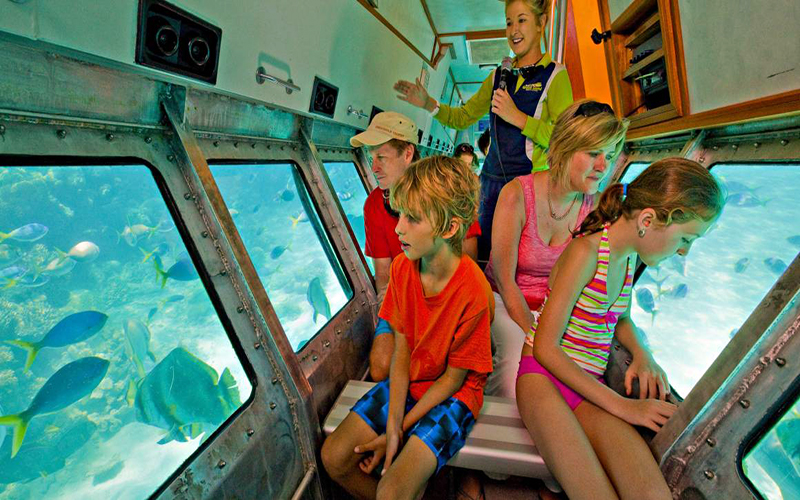 Australia is a nation of contrast . Mainland Australia is the largest island, but also the smallest continent on this planet .It is the land down under, but the sunny disposition of the people here would make you think the sun never sets in this country .It is quiet, yet there is music in each step you take. It is a country full of culture, spirit, and love for everyone. Places like Sydney, Melbourne, Queensland all seem to call out to travelers and wanderers to see the treasures amidst their tall buildings and sunny houses. The Gold Coast and the Great Barrier Reef, the world's largest reef are adventure wonderlands. Being a developed and one of the wealthiest countries in the world, Australia has everything you could ask for. Yet, you won't feel the need to ask of something from Australia, for it will  give you it's all. It's not a country, it's an experience.
Highlights
Holiday Categories
Tour Highlights
4 Star Hotel, Cruise, Train, PnF Buddy, Travel Insurance, 1
Room Category
Standard Room, Deluxe Room
Meals
9 Breakfast
5 Lunch
7 Dinner
Holiday Destinations
Highlights
Phillip Island & Churchill Island,
Jet Boating
Sea World and Harbour Town
Full Day vineyard Tour (4 Wineries in Mount Tamborine with 2 course lunch)
Green Island Tour with Semi Sub and Lunch
Kuranda Rainforestation with Skyrail and Scenic Railway Madame Tussauds museum
Sydney Tower Eye with 4D Experience
Sydney Sightseeing,
Opera House guided Tour
 Sydney Top Deck Lunch Cruise
Bondi Beach
Sky Diving (optional)
Glow Warm Tour (optional)
Itinerary
Day 1
Melbourne - Melbourne City Tour
Upon arrival in Melbourne, you will be taken to the hotel located in the city Centre. Post checking in, you will be taken on a Melbourne city tour to show you all the highlights of the city. Travel through the city Centre past the Royal Botanic Gardens and the Shrine of Remembrance among many other city highlights.
Stay
Hotel Grand Chancellor/ Similar
Meals
Dinner
Day 2
Melbourne: Phillip Island Tour
Today after a sumptuous breakfast and good night's rest, you will be taken on a full day tour to Phillip Island. Phillip Island is an island adventure featuring wildlife reserves, wetlands, walking tracks and breathtaking coastlines. It is also home to Australia's most popular natural wildlife attraction the Penguin Parade. Also home to the Koala Conservation Centre, Nobbies Centre and Churchill Island Heritage Farm, Phillip Island Nature Parks is an essential part of every visit to Phillip Island.Witness the magical procession of the famous Little Penguins; the world's smallest penguins as they waddle ashore at sunset in our general viewing area. With boardwalks through the tree tops, close viewing areas and a tranquil bush setting, come 'face-to-face' with koalas in their natural habitat. This unique ecotourism attraction plays an important role in the conservation of Phillip Island and the island's Koala population. Step back in time on this spectacular island connected by bridge to Phillip Island. Featuring magnificent gardens, spectacular views, a restored homestead and cottages this historic working farm has an animal nursery, Highland Cattle Clydesdale Horse.
Stay
Hotel Grand Chancellor/ Similar
Meals
Breakfast Dinner
Day 3
Day 3: Gold Coast: Day for Adventure
Today, check out of the hotel in Melbourne and get a transfer to the airport. Depart on your domestic flight from Melbourne to Gold Coast. On landing in Gold Coast, you will be taken to your hotel, located on Surfers Paradise. Post checking in, head out for Jet Boating. Experience Paradise 360° spins, high speed drifting, power slides, beach-buzzing and other exciting manoeuvres through the beautifulwaterways. In evening you can go for beautiful activity of watching tantalizing glow warms in caves (optional)
Stay
Vibe Hotel / Similar
Meals
Breakfast Dinner
Day 4
Gold Coast: Sea World and Harbour Town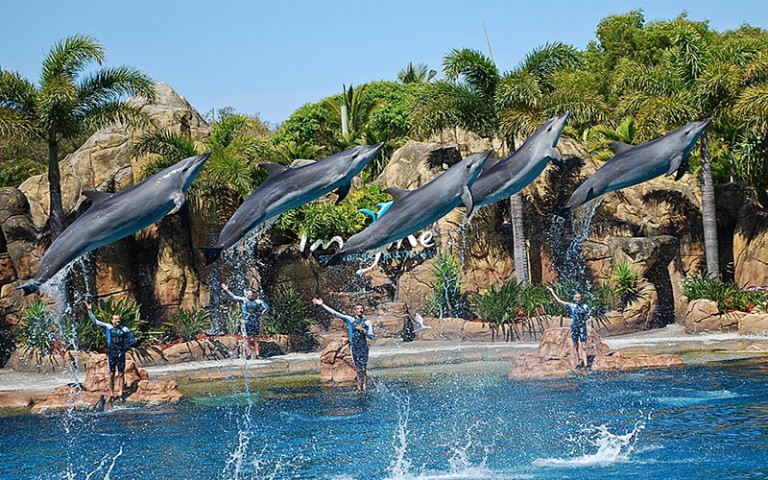 After good night's rest and breakfast, today you will be taken to Sea World. Make contact with marine life wonders and experience a whole world of amazing rides, shows and attractions at Sea World. The multi award winning 25 hectare (61 acre) attraction combines the amazing world under the sea with a whole world of fun to provide a full day's exciting entertainment for people of all ages.Post the visit to Sea World,you will be taken to Harbour Town, which is one of the most popular shopping destinations in Australia.Harbour Town is Australia's largest Outlet Shopping Centre with over 240 stores including brand direct outlet and clearance stores offering up to 70 per cent off the original retail price on Outlet stock, as well as specialty retailers, alfresco dining, entertainment and services      
Stay
Vibe Hotel / Similar
Meals
Breakfast Dinner
Day 5
Gold Coast: Full Day Wine Tour
Today, after breakfast, you will be taken on a full day wine tour. You will be driven in comfort to Tamborine Mountain in an air-conditioned coach whilst absorbing the spectacular views of rainforest and picturesque landscapes. Enjoy guided wine tastings at 4 Wineries and a Distillery. A delicious two course lunch will be served at a winery with stunning views, as well as snacks and bottled water throughout the day.  
Stay
Vibe Hotel / Similar
Meals
Breakfast Lunch Dinner
Day 6
Cairns: Green Island Tour with Semi Sub and Lunch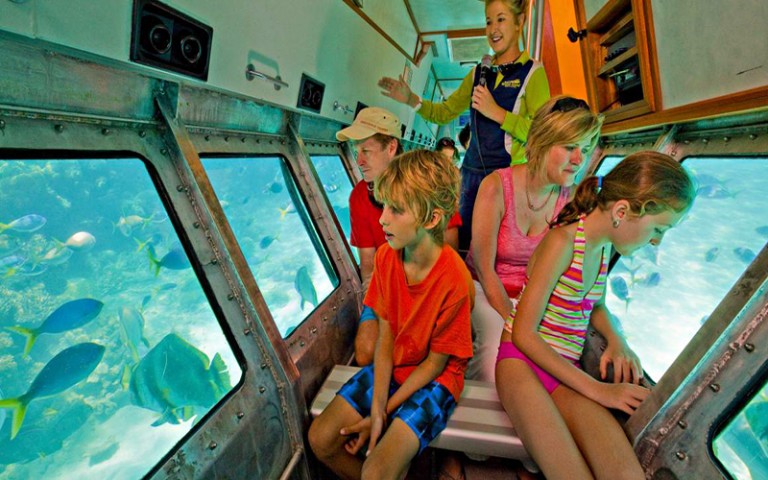 Today, after breakfast, check out of the hotel in Gold Coast and get a transfer to the airport. Depart on your domestic flight from Gold Coast to Cairns. On arriving in Cairns, head out for tour to Green Island. Board your vessel to commence a full day cruise to Green Island. It is a modern air-conditioned 35 metre catamaran which takes just over one hour to cruise to Green Island. Enjoy over 5 hours on Green Island with many activities such as a semi-sub coral viewing tour, the choice of a glass bottom boat tour or snorkelling equipment for the day, a fish feeding display, self-guided island walks or simply relax on the white sandy beach. Enjoy lunch on board..
Stay
Hotel Pacific / Similar
Meals
Breakfast Lunch Dinner
Day 7
Cairns: Kuranda Rain forestation with Sky rail and Scenic Railway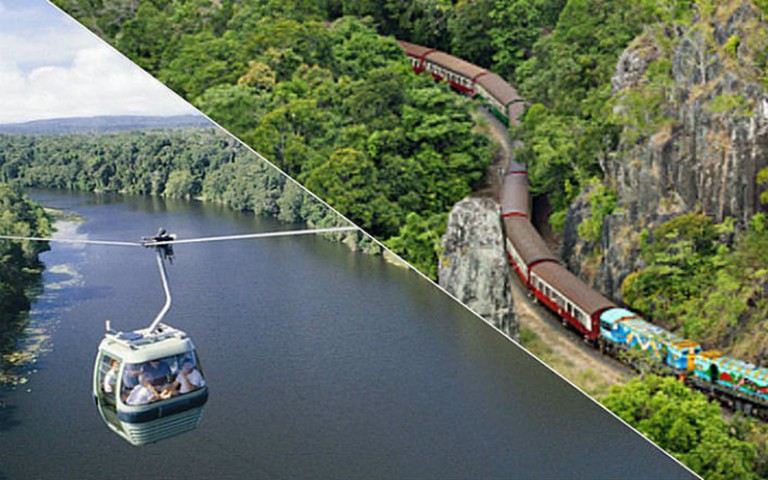 Today early morning around 3:30 AM you can go for an optional activity of Sky diving . Post Sky diving reach back hotel & have breakfast. After breakfast, you will be taken on tour of Kuranda Rainforest. Board the Kuranda Scenic Railway on its arrival for this breath taking journey on one of the world's most scenic train routes. The journey will take you through hand-hewn tunnels and across bridges with amazing views. Stop at Barron Gorge to view the Falls before arriving at beautiful Kuranda station. Board Skyrail for the world's most beautiful rainforest experience. Glide over the Rainforest canopy and take advantage of the two stops enroute to enjoy a walk through the rainforest or visit the CSIRO  Interpretive Centre  
Stay
Hotel Pacific / Similar
Meals
Breakfast Lunch
Day 8
Sydney- Madame Tussauds and Sydney Tower Eye with 4D Experience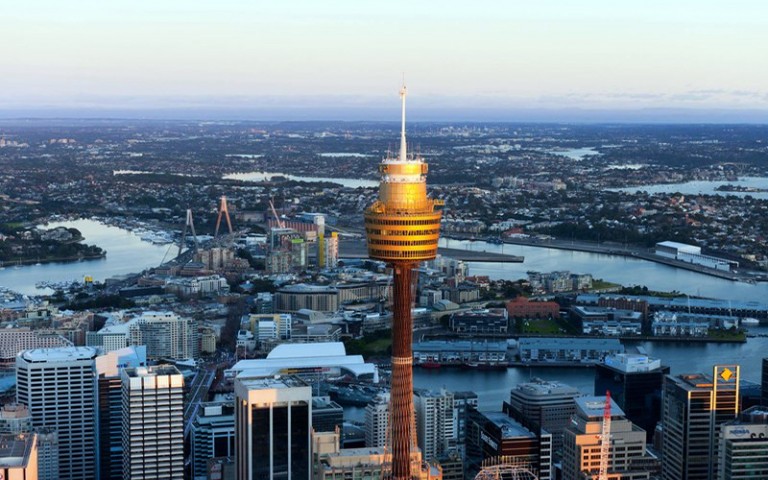 After a good night's rest and breakfast, check out of the hotel in Cairns and get a transfer to the airport. Depart on your domestic flight from Cairns to Sydney. On arriving in Sydney, you will be taken to your hotel and checked in. Post checking in, visit Madame Tussauds museum. Strike a pose for the paparazzi and mingle with Brad, Angelina and all the other stars in your very own A-list party before getting on stage with your favourite pop star. Next, visit Sydney Tower Eye. The Sydney Tower Eye will offer stunning, uninterrupted panoramic 360 degree views of Sydney and its famous landmarks. On a clear day, see upto 40km. From the golden beaches to the distant Blue Mountains, you'll be amazed by Sydney's best views!
Stay
Rydges Sydney Central / similar
Meals
Breakfast Lunch
Day 9
Sydney Sightseeing, Opera House Tour and Sydney Top Deck Lunch Cruise (B+D):
Today, after breakfast, you will be taken on a Sydney Sightseeing Tour. Tour through the historic Rocks area and take in views of the Opera House, Hyde Park, St Mary's Cathedral, Parliament House and the Art Gallery among other place. Next, visit Opera House for a guided tour. Discover insider secrets and stories of the Opera House, artists and performances, and step inside the iconic theatres and foyers that bring to life over 1800 performances each year. Explore the building with your friendly guide and learn about how Danish architect Jorn Utzon's vision came into existence against impossible odds, and capture photographs from rare vantage points. Later, head for Top Deck Lunch ,travel aboard MV Sydney 2000 or John Cadman 2, and enjoy views of Sydney Harbour from the upper deck whilst enjoying a la carte lunch on board. After enjoying sumptuous top deck Lunch we will visit Sydney's famous Bondi Beach.
Stay
Rydges Sydney Central / similar
Meals
Breakfast Lunch Dinner
Day 10
Day for Homeward Journey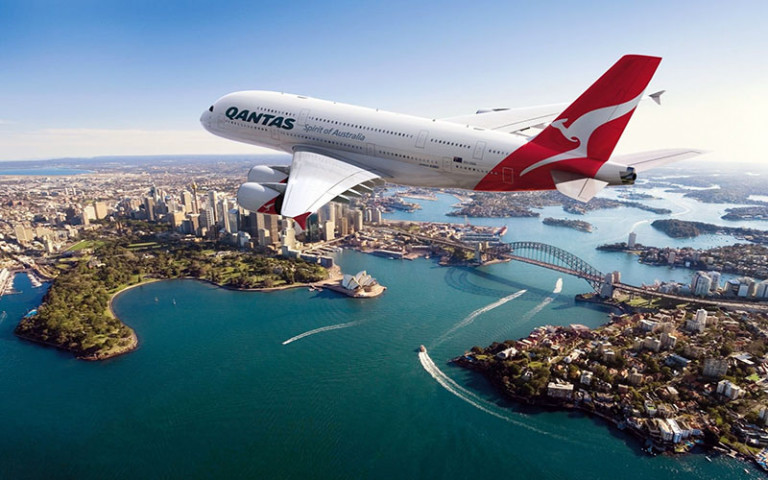 After breakfast today we check out of the hotel and get a transferred to the airport for our flight for homeward journey. Board your home ward flight & enjoy lingering memories of your 'ME' time
Stay
Travelodge Sydney or similar
Meals
Breakfast
Inclusions
5% GST
Travel Insurance unto 59 yrs
4*Accommodation in Australia for 9 Nights
Meals: Breakfast: 9 , Dinner:7, Lunch: 5
Melbourne Sightseeing
Phillip island Tour with 3 park pass includes Churchill island, penguin and koalas.
Sea world entry
Jet Boating
Habour Town visit
Full day wine Tour- 4 wineries +2 course Lunch
Green island Tour with semi sub with Lunch
One way skyrail Experience, one way kuranda scenic Railway & Entry to Kuranda wildlife Experience
Sydney sightseing Tour
Sydney opera House Tour
Sydney Sealife Aquarium
Sydney Tower eye with 4d Experience
Sydney Top Deck Lunch Cruise
Madam Tusad
Bondi beach
Exclusions
International Return Flight (India to Melbourne), (Sydney to India)
Australia sector Flight (Melbourne to Gold coast),(Gold Coast to Cairns),(Cairns to Sydney)
Mandatory tip of AU$ 6 per day for Driver/ Guide (total AUD 60)
Porterage at hotels, airports,
Laundry, wines, mineral, water, telephone charges and all items of personal nature and also food & drinks not forming a part of the group menus.
Meals if not mentioned in the itinerary.
Additional transfer if any.
Any damage for hotel rooms/coach.
Any optional activities and transfer if require.
Anything not specifically mentioned in 'Tour Price Includes' box
Optional Activities Cost-
Nocturnal Rainforest & 4 W D Glow Worm Tour -AU$-100- Gold Coast
Tandem Sky Dive:14000-15000FT with Transfers- AU$ 320- Cairns
Tour Policy
To avail an Early Dird discount you need to pay full amount or else you can book trip at our  reglar price while making initial advance amount of : Rs. 40,000/- to reserve your seat through various payment options available at our website.
Terms & Conditions:
 Trip prices are strictly applicable for Indian citizens only.
Rates are applicable on 2 persons staying together sharing the same room.
Pack n Fly Travellers Club LLP would not be responsible, in any circumstances, for any damages loss, etc. that may be incurred/suffered by you if the information provided by you in the Tour Registration Form turns out to be incorrect/ inaccurate.
We hold the right to alter the tour schedule in case of bad weather & other conditions beyond our control that might affect the normal itinerary.
While joining  with  Pack n Fly trip, you understand and agree to follow all rules & regulations specified by the company. If you are found indulging in unnecessary & un required demands/misconduct or using foul language with company staff due to which entire group schedule & decorum is going to affect. Without any prior notice company reserves the right to cancel your trip before the start of that trip.  Refund for the cancelled trip will be remitted as per our cancellation policy.
All person joining the trip is to follow the given time schedule. Company reserves the right to leave the person behind for disturbing the trip schedule due to their late reporting time. In such case you are suppose to join the group later at your own cost.
During Pack n Fly trip, you understand and agree to follow all applied smoking regulations in public places either in India or abroad. All transportation provided exclusively for Pack n Fly are non-smoking in any part of the globe.
During international Trips through our national dress we wish to represent our country, for which Pack n Fly may mandetorily ask you to wear saree at one of the evening dinner during the trip schedule.
The meals at hotel are mix of Veg & Non-Veg dishes. In case of pure veg meals (No onion/no garlic) advance intimation is a must.
Meals at the hotel or other services not utilized during the tour shall be not liable for any kind of refund from the tour price.
Pack n Fly Travellers Club LLP further reserves the right to change the itinerary and hotel, if necessary, in similar category as specified at the time of booking of Tour.
Pack n Fly Travellers Club LLP reserves the right to cancel any tour prior to the departure, without assigning any reason. In such situation the tour will be rescheduled on a different date and we will confirm your bookings for the same Incase the alternate tour date is not acceptable to you, we will refund the entire amount due and payable to you, and however, you will not be entitled to claim any compensation. Pack n Fly Travellers Club LLP cannot take responsibility for any cost relating to the issuance and/or cancellation of air tickets and/or other arrangements not done through Pack n Fly Travellers Club LLP.
In case of any deviation/ cancellation in the itinerary due to natural calamities or reasons beyond our control or any unforeseen surprises, cancellation charges as per the cancellation policies below will be applicable
In case, the trip is cancelled, Pack n Fly Travellers Club LLP will not be responsible for cost of tickets and travel arrangements done for the trip.
Cancellation Policy is applicable on land package only.
Cancellation and /or amendment of airline tickets shall at all times be subject to fees/charges/levies/payments as may be levied / payable to the relevant airline/carrier in accordance with such relevant airline/carrier cancellation/refund policy.
In case during the trip any group member faces medical problem, proper first aid will be provided at the earliest.
Pack n Fly Travellers Club LLP would not be held responsible for occurrence of any of the following circumstances during or before the commencement of the Tour and any extra costs occurring due to these are to be borne by you:
a) Any act of God, like heat wave, heavy rain, floods, land slide, earthquakes, extreme bad weather etc.
1. b) Any delay or cancellation of trains, flights, ferry, bus etc.
c) Medical problem, sickness, physical inability to manage with the itinerary or any other such matter.
Such an inability shall not affect/ delay the rest of the group on the Tour
1.d) Lost luggage, loss of personal belongings and/ or theft etc.
Cancellation Policies:
Cancellation policy is applicable on per person basis
Participant will have to intimate in writing to Pack n Fly Travellers Club regarding cancellation.
Cancellation policy will apply from the date of receipt of written information from tour participant and she will have to make below mentioned payments accordingly.
If you fail to join the tour on the day of departure, join it after departure, or leave it prior to its completion, no refund can be made.
In case of cancellation of tour/travel services irrespective of any circumstances, we must be informed in writing. Cancellation charges would be effective from the date we receive the cancellation request in writing. Applicable cancellation charges would be deducted from the undiscounted full cost of trip, which are as follows: Prior to 46 days from tour departure date or more: 0% 45 – 36 Days from tour departure date : 25% 35 – 26 Days from tour departure date: 50% 25 – 16 Days from tour departure date: 75% 00 – 15 Days from tour departure date: 100% *Change of name or date is not permitted under any circumstances. Any claim cannot be made for any loss occurred due to cancellation.
*For any flight tickets booked by us additionally with the trip being cancelled, the cancellation policy of the airline will apply.
Our Responsibility  & Liability Waiver :
All the Tour Packages mentioned in our 2016-17 Tour Package Brochure / which are mentioned above are sold under the business management of Pack n Fly Travellers Club LLP and they are in no way to be considered as the principal of the subject services. We reserve the right to make any changes in the itinerary as per the prevailing conditions. Neither Pack n Fly Travellers Club LLP, India – Australia / New Delhi nor any of its participating suppliers like hotels /transporters /guide etc will be responsible for any additional expenses due to bad weather, flight cancellation, road blocks, illness, accident, strikes etc. We should not be held responsible for any unforeseen conditions or situations beyond our control.
Would you like us to email you the itinerary ?

Chat with us