Balinese Whisper
North Cost, South Coast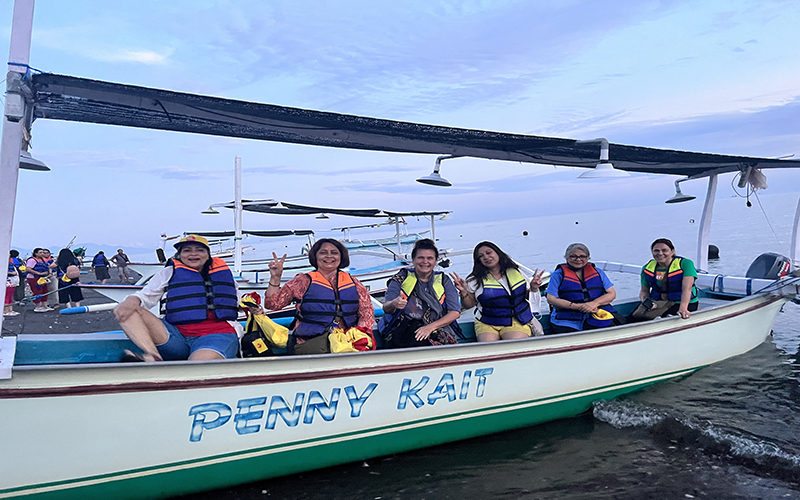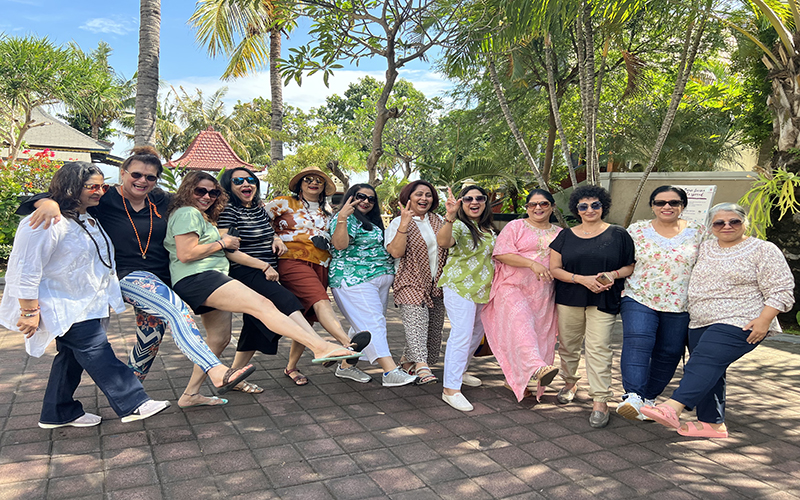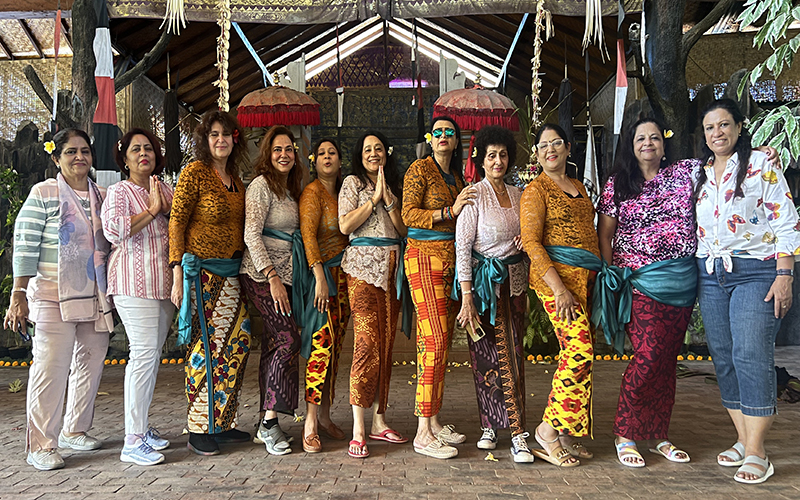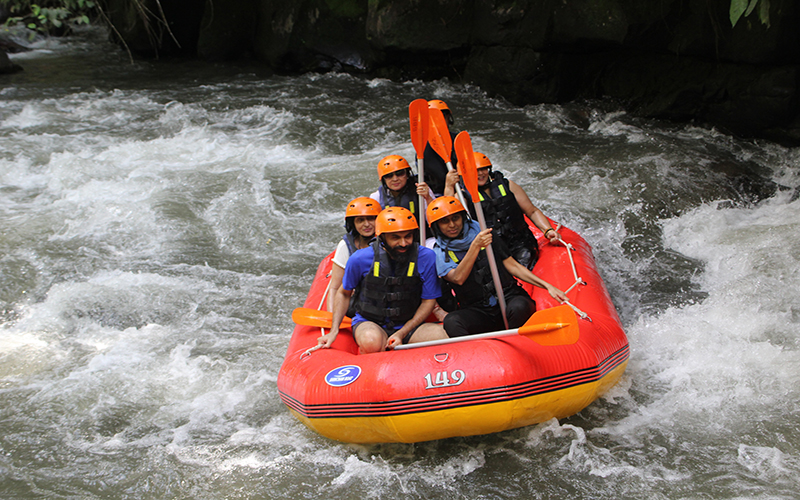 Let's get all Beach-y in Bali
The mere mention of Bali evokes thoughts of a paradise. It's more than a place. It's a mood, an aspiration, a tropical state of mind.
Imagine walking on a beach, its white sand like a silk blanket under your toes, the sun shining aboveyou, and dazzling azure waters of the sea alluring you to take a dip. In the night, terraces embroidered with green rice paddies and lush vegetation enchant you with their serenity. Calm breezes, the sound of waves, the curls of white above the hills and rooftops as smoke and clouds inscribe stories in lilac sunsets. This place is, simply, a wanderer's paradise.
Highlights
Holiday Categories
Tour Highlights
Transfers, 3.5 Star Hotel, Cruise, PnF Buddy
Room Category
Deluxe Room, super-deluxe
Meals
6 Breakfast
3 Lunch
5 Dinner
Holiday Destinations
Highlights
Balinese Welcome
Transfers to North Cost-Lovina Beach
Dolphin watching in sea-Lovina
White Water Rafting
Tirta Empul Holy Hot Spring
Lake Bratan
Bali swing
Pura Ulun Danu Floating Temple
Tanah Lot Temple
Besakih Temple (optional)
Kisman Village
cultural show with Barong & Keris Dance
Kemenuh-Ubud Village
Tegalalang rice terrace
Mt. Batur Volcano
Tirta Empul Temple
Visit to Coffee plantation & Luwak coffee processing unit
Jimbran Beach
Turtle Island by Glass bottom boats
Tanjung Benoa
Aquatic Adventures
2 Hours Balinese SPA
Sunset Cruise Dinner with Dance Performances & Live Music
PnF Buddy
Itinerary
Day 1
Friday 23rd June 2023 -  Arrive at Bali- Transfers to Lovina Beach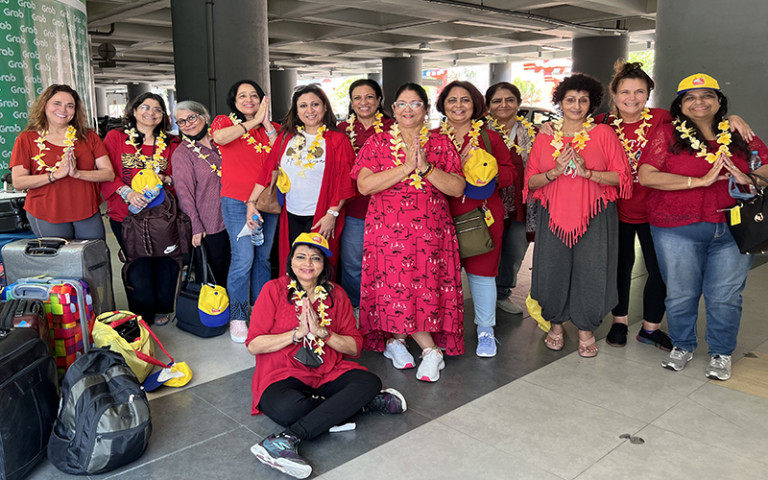 On 1st  April 2023 take a any night flight which lands in afternoon latest  by 12:30 PM, at Nagura Rai International Airport on 2ndApril 2023 in Bali. Amidst a warm Balinese welcome, in our comfortable coach we shall start our beautiful drive towards Lovina Beach(the North cost of Bali), which shall approximately take 3 Hrs . On the way packed lunch will be provided. We Check into our hotel. You can spend your first evening walking in the peace and serenity of this beautiful city as you are staying in a Beach resort Hotel, where you can also gorge on Indonesian cuisine for dinner at a local restaurant at Lovina Beach.
Stay
Hotel Puri Saron / Similar
Meals
Lunch Dinner
Day 2
Saturday 24th June 2023- Fun with Dolphin along with Bedugul Tanah Lot Tour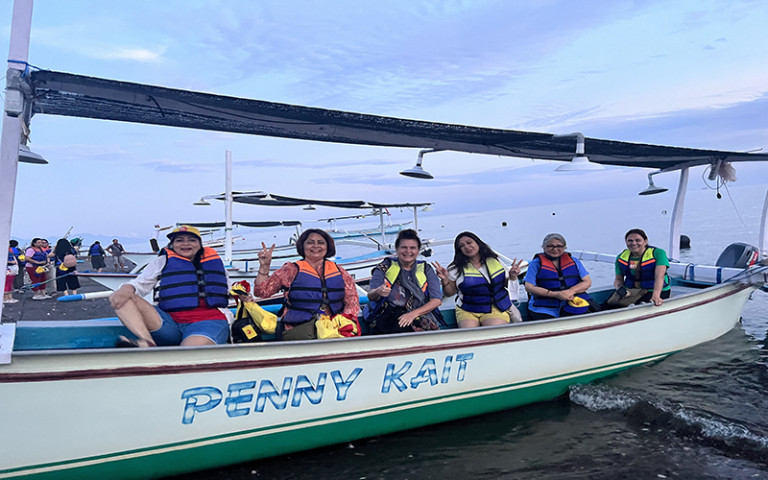 Day 2 starts early from the lobby of your hotel at 5:30 A.M. We head for Lovina beach for a boat ride, where you shall see and play with dolphins inside the sea. After finishing up this enthralling adventurous boat ride, we reach our hotel for breakfast & check out, following which we start another day of sightseeing with your trysts with water continue with Lake Beratan, which has a mountain resort and floating temple on the lake (Pura Ulun Danu Bratan) itself. Take in the serenity of the waters and the calm of the sea as we proceed for  lunch (at your own ) , and then move to the Tanah Lot Temple, an off-shore rocky temple, where we stay until it's dinner time at another local restaurant. Enjoy Balinese munchies with new friends. Now we Check in at you have made before going to bed in your hotel for another overnight stay.
Stay
Hotel Paasha Atlier Kuta / 101Fontona Kuta 4* or Similar   
Meals
Breakfast Dinner
Day 3
Sunday 25th June 2023 -KintamaniVolcano & Luwak Coffee Plantation Tour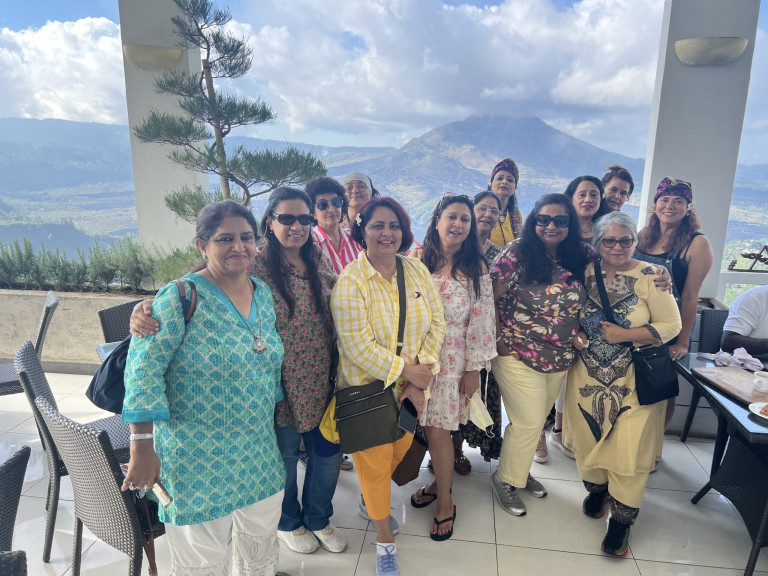 Your 3rd morning in Bali starts with a healthy breakfast, of course, as breakfast is a most important part of meals for the Balinese. As you enrich your Balinese culture library, we move to Batuan villagewhere you can see the original Balinese houses. We also see the Celuk Villagewhere you can observe silversmiths making fine silver jewelry, weaving silver threads into masterpiecesthat you can even take as souvenirs! There is also the Kemenuh-Ubud Village, which a village known for wood carving, and the work you see here will leave you in awe of the skill of the people. After seeing the picturesque rice terraceof Tegalalang, we move to Kintamaniand have lunch with a view of the beautiful Volcanic Mt. Baturand lake Batur, followed by visits to the Kayuamba Village, the Tirta Empul Temple. We will also visit Coffee Plantation& processing Unit of world's most expensive Luwak Kopi (coffee).
Stay
Hotel Paasha Atlier Kuta / 101Fontona Kuta 4* or Similar 
Meals
Breakfast Lunch Dinner
Day 4
Monday 26th June 2023- Nusa Dua – Aquatic Adventures,  GWK , Uluwatu Temple with Kecak  Fire Dance & Jimran beach Dinner
Water sports and a sunset tour at Nusa Dua. We start with, as always, breakfast, for you need to take in as much food as you can for your day full of thrills! We enjoy Turtle Island visit by Glass bottom boats. Than we shall go to Tanjung Benoafor our aquatic adventures, where you get to jet ski, parasailing, banana boat ride (at your cost) and do many other things before we move to a restaurant for lunch.After lunch visit  Bali's biggest cultural park The Garuda Wisnu Kencana. Than after we visit Uluwatu Templeto enjoy Bali's  famous Kecak fire dance. From here we proceed to white sandy Beach Jimbranfor famous seafood dinner  (Vegetarian meal also available)  After the thoroughly enjoying our day long activities we return to our hotel for an overnight stay.
Stay
Hotel Paasha Atlier Kuta / 101Fontona Kuta 4* or Similar 
Meals
Breakfast Dinner
Day 5
Tuesday 27th June 2023- Day for Thrilling Adventure- White Water Rafting, Bali Swing & Spa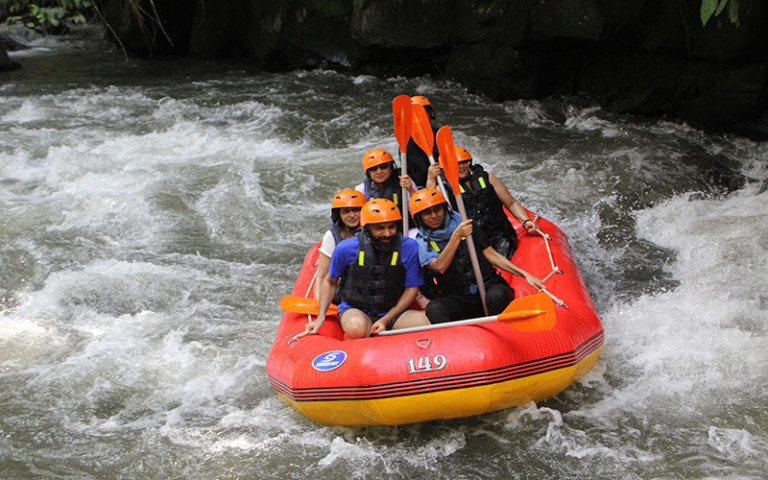 On day 5 Post breakfast, we proceed to Ubud for white water rafting which offers a unique sensation that you won't get anywhere else. We will take a break in the middle for lunch. After lunch, we will proceed towards the Bali Swing(ticket on own cost). After your morning full of adventure comes your afternoon full of rest as we spend 2 hours at a Balinese spa, where you can relax and soothe your sore muscles, losing yourself in the tranquility. Overnight at the hotel. (Note: You need to walk down 300 steps to Ayung river and 300 steps up to get back to the parking area from where we proceed to the restaurant for lunch). Rest of the day at leisure.
Stay
Hotel Paasha Atlier Kuta / 101Fontona Kuta 4* or Similar 
Meals
Breakfast Lunch
Day 6
Wednesday  28th June 2023–Shopping day with Sunset Cruise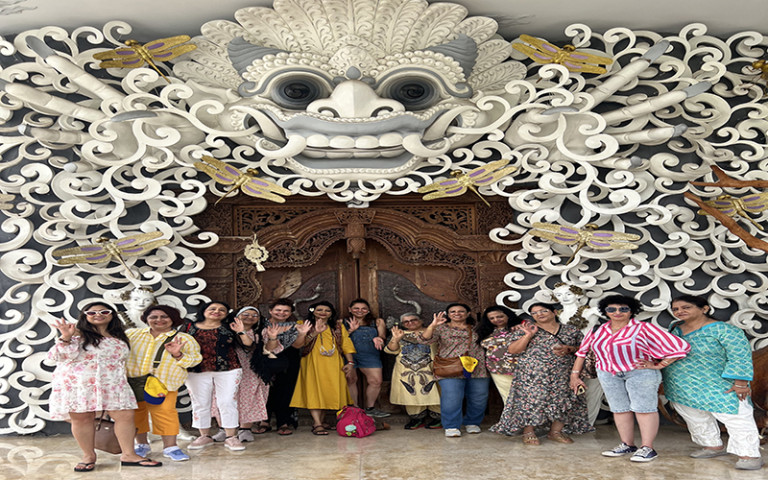 Day 6 is a day of shop till you drop. After breakfast till 4:30 Pm you have free time to go around  your favrouite shopping areas in Bali. By 4:30 Pm You need to reach back our hotel for the pickup for enthralling sunset cruise. Dance on your favourite numbers & Enjoy your last evening to the fullest. By 9 Pm after dinner we reach back our hotel for good night rest.
Stay
Hotel Paasha Atlier Kuta / 101Fontona Kuta 4* or Similar 
Meals
Breakfast Dinner
Day 7
Thrusday 29th June 2023–Bye-Bye- Bali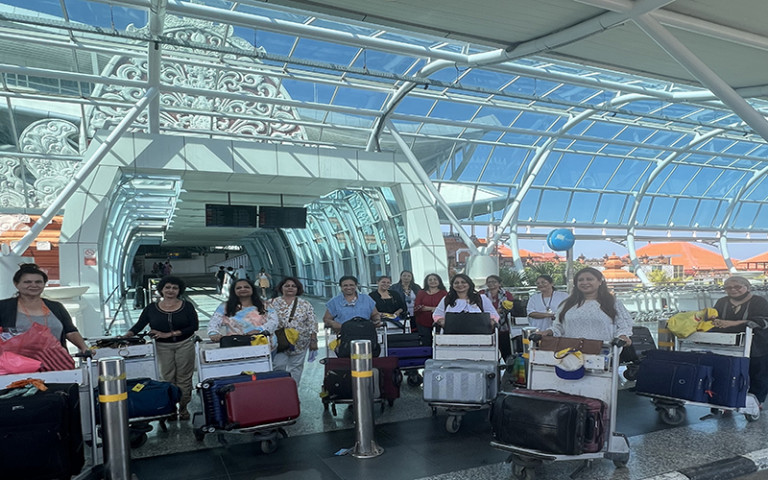 Day 7 is a day of goodbyes as you bid farewell to friends and memories you made in Bali. We enjoy our last breakfast early, and after checking out, head to the airport, to finally part with this place you will surely have come to love with.
Inclusions
5% GST
Travel Insurance upto 59 Yrs (Extra supplement applicable above 59 Yrs)
01 Night accommodation in Lovina Beach-Hotel Puri Saron Baruna Beach Cottages 4* or Similar
05 Nights accommodation in Kuta Hotel- Paasha Atlier Kuta / 101Fontona Kuta 4* or Similar
6 Breakfast
4 Lunch
5 Dinner
Per day 1 bottle mineral water for 5 days.
2 Hours Balinese Spa
All entrances and tickets to monuments, museums, Cultural Events and activities as per  itinerary.
Turtle Island tour by glass bottom boat
Boat Ride in Lovina
White Water Rafting
Balineese Swing (Optional)
All Transportation for local sight-seeing tours and airport/ hotel/ AC Vehicle
English speaking guide
PnF buddy
Exclusions
Return air tickets
● Visa on arrival (Approx $36)
● Besakih Temple entry ticket: $10-12 per person
● Bali Swing: $12 per person
● Tip towards Guide & Driver $40
● All kind of medical expenses are not included
● Extra transport and accommodation expenses will be charged in all the circumstances on  splitting          from the group
● Using taxi on emergency will be chargable
● Water sports other than tour to Turtle island on day 4
● Any expenses of personal nature viz.cigarettes, laundry, telephone calls, mini- bar etc.● Meals other than mentioned above
● All extra incurred at the Hotel other than mentioned.
● RTPCR test charges if required.
● Anything not mentioned in the inclusions.
Tour Policy
You must be fully vaccinated
Corona Virus full vaccination certificate will be required.
Latest Covid-19 Negative report not older than 48 hrs mustAll terms & condition of our main terms &  Condition page  apply for this trip.
You need to follow required Covid-19 protocols of of visiting country.
Original: Passport with validity of expiry date of 6 month from the date of return of each passenger is a Must.
Photograph: 6 colour passport size photograph with white background showing both ears (Must)
Photocopy: 3 copies of ID card (above mentioned) of each person (Must)
Trip prices are strictly applicable for Indian citizens only.
Rates are applicable on 2 persons staying together sharing the same room.
Pack n Fly Travellers Club LLP would not be responsible, in any circumstances, for any damages loss, etc. that may be incurred/suffered by you if the information provided by you in the Tour Registration Form turns out to be incorrect/inaccurate.
We hold the right to alter the tour schedule in case of bad weather & other conditions beyond our control that might affect the normal itinerary.
During Pack n Fly trip, you understand and agree to follow all applied smoking regulations in public places either in India or abroad. All transportation provided exclusively for Pack n Fly are non-smoking in any part of the globe.
The meals at hotel are mix of Veg & Non-Veg dishes. Incase of pure veg meals (No onion/no garlic) advance intimation is  a must.
Mals at the hotel or other services not utilized during the tour shall be not liable for any kind of refund from the tour price.
Pack n Fly Travellers Club LLP further reserves the right to change the itinerary and hotel, if necessary, in similar category as specified at the time of booking of Tour.
Pack n Fly Travellers Club LLP reserves the right to cancel any tour prior to the departure, without assigning any reason.
In such situation the tour will be rescheduled on a different date and we will confirm your bookings for the same Incase the alternate tour date is not acceptable to you, we will refund the entire amount due and payable to you, and however, you will not be entitled to claim any compensation. Pack n Fly Travellers Club LLP cannot take responsibility for any cost relating to the issuance and/or cancellation of air tickets and/or other arrangements not done through Pack n Fly Travellers Club LLP.
In case of any deviation/ cancellation in the itinerary due to natural calamities or reasons beyond our control or any unforeseen surprises, cancellation charges as per the cancellation policies below will be applicable
In case, the trip is cancelled, Pack n Fly Travellers Club LLP will not be responsible for cost of tickets and travel arrangements done for the trip.
Cancellation Policy is applicable on land package only.
Cancellation and/or amendment of airline tickets shall at all times be subject to fees/charges/levies/payments as may be levied/payable to the relevant airline/carrier in accordance with such relevant airline/carrier cancellation/refund  policy.
Incase during the trip any group member faces medical problem, proper first aid will be provided at the earliest.
Pack n Fly Travellers Club LLP would not be held responsible for occurrence of any of the following circumstances
during or before the commencement of the Tour and any extra costs occurring due to these are to be borne by you: (a) Any act of God, like heat wave, heavy rain, floods, land slide, earthquakes, extreme bad weather etc (b) Any delay or cancellation of trains, flights, ferry, bus etc.(c) Medical problem, sickness, physical inability to manage with the itinerary or any other such matter. Such an inability shall not affect/ delay the rest of the group on the Tour. Lost luggage, loss of personal belongings and/ or theft etc
 Package rates are subject to change without prior notice.
Pack n Fly reserves the right to change/modify or terminate the offer any time at its own discretion and without any prior notice.
In case of unavailability in mentioned hotels, alternate accommodation will be arranged in a similar category of hotel.
Name change or date change is not permitted.
We will share flight details after confirmation of your trip. Either you can book the flight by yourself or through us. case of booking through us extra charges of Rs. 500/- are applicable
To reserve your seat please fill the booking form & register yourself at our website www.packnfly.in
Would you like us to email you the itinerary ?

Chat with us