Serene Kerala Retreat
Alleppey, Cohin, Kanyakumari, Kovalam, Munnar, Thekaddy, Trivendrum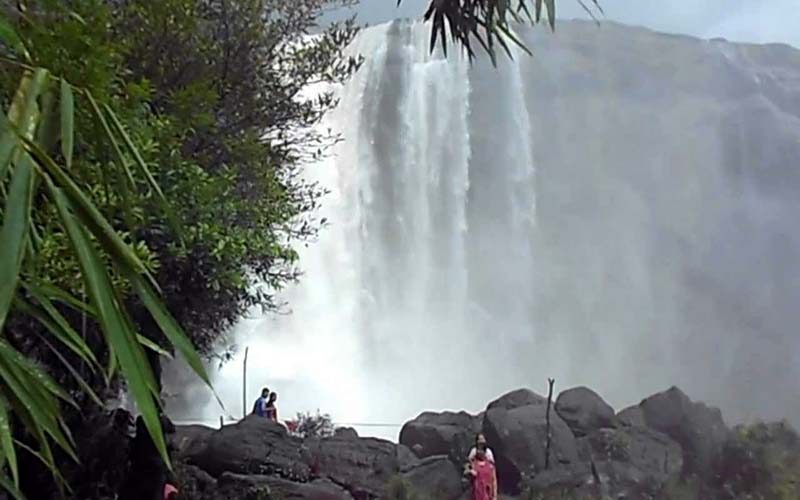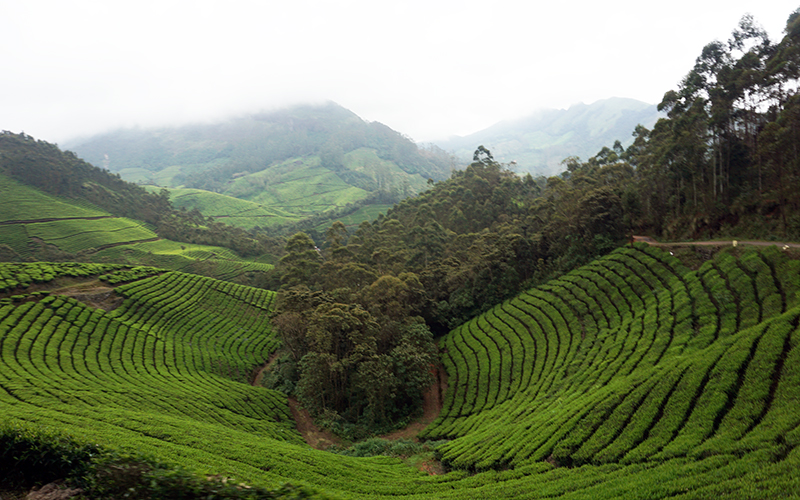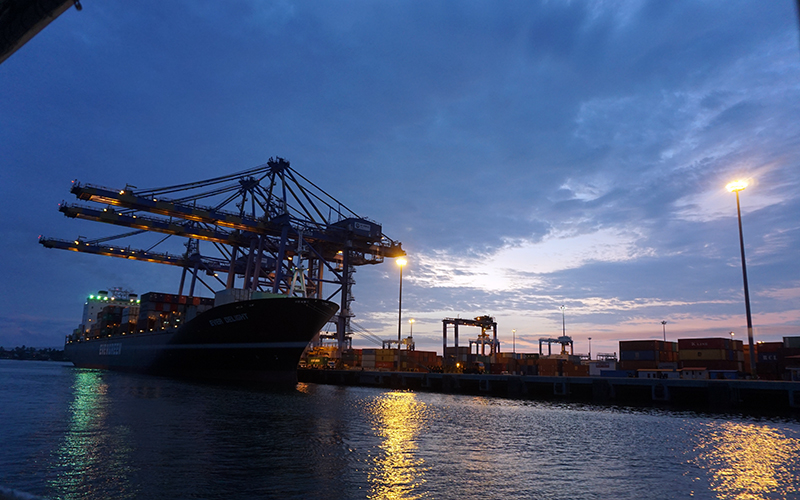 Swagatam (welcome) to Kerala, where tranquility seamlessly meets prosperity. In this enchanting Indian state, the demographic harmony, with females outnumbering males, adds an extra layer of allure. Spanning 15,000 square miles, this leaf-shaped haven proudly boasts the highest literacy rate in the country.
Nestled in Southern India, Kerala stands as a beacon of prosperity and progress. Its diverse landscape weaves a sensory tapestry, simultaneously stimulating and soothing. From sun-drenched beaches to palm-fringed hotel pools, cool hills, and shaded waterways, Kerala beckons with myriad escapes from the pressures of the outside world.
Embark on a journey where cultural heritage, mouth-watering culinary delights, and the rejuvenating embrace of Ayurvedic therapies await. Whether you seek sanctuary in a palm-fringed oasis or wish to explore the contrasts of Kerala, each moment promises tranquillity and a touch of the extraordinary.
Highlights
Holiday Categories
Tour Services
Transfers, 4 Star Hotel, PnF Buddy, All Tips, Speed Boat
Room Category
Deluxe Room
Meals
8 Breakfast
1 Lunch
8 Dinner
Holiday Destinations
Highlights
cochin  Site Seeing
Cultural Show
Cooking Class
One day Boat tour of Kochi village
Handicraft  unit  visit
Coconut Oil extraction  unit visit
Pottery making
Cane basket weaving
Traditional Kerala lunch in plantain leaf
Visit to Athirapelley waterfalls
Spice plantation tour in Thekkady
Boating in Periyar Sanctuary
Country boat ride
Famous vaikkom Mahadev Temple
Tea Plucking activity at Munnar Tea Garden
Kanyakumari Sightseeing
Trivandrum Sightseeing
8 Breakfast + 8 Dinner
3.5* Accommodation
A/C Deluxe Rooms (Except Munnar & Thekkady)
Transportation by A/C Innova/ Tempo Traveller .
Itinerary
Arrive in the vibrant city of Kochi by morning flight latest by 10 a, where the rich tapestry of history and culture unfolds. Check in and take some time to relax.
Later in the day, immerse yourself in the charm of Cochin with a comprehensive sightseeing tour. Explore the Jewish Synagogue, St. Francis Church, Santa Cruz Basilica, and witness the intriguing Chinese Fishing Nets. Pay respects at the Dutch Cemetery and step into history at the Dutch Palace. Enjoy the view of the Fort, relax at Cochin Beach, and take a leisurely stroll along Marine Drive.
 As the sun sets, be captivated by the ancient art of Kalaripayattu during a mesmerizing martial arts show. Return to the hotel for a delightful dinner, capping off a memorable day in Kochi. Overnight stay in the heart of this cultural hub
Highlights :
Rainbow Bridge
Fort Kochi
Santa Cruz Basilica
Dutch Palace
 Fort Cochin
St. Francis Church
Jew Tow
Synagogue
Chinese Fishing net
Cochin Shopping
Stay
Abad Plaza or Similar
Meals
Dinner
Day 2
Kochi Village Exploration Tour by Boat
Embark on a delightful village tour of Kochi today, immersing yourself in the rich traditions and crafts of the region. Our journey takes us to the renowned Vaikkom Mahadeva Temple, where cultural treasures await.
Engage in hands-on experiences at a handicraft unit, discovering the intricate art of coir weaving and pottery making. Witness the age-old process of coconut oil extraction, gaining insights into traditional methods.
Indulge in a Kerala-style lunch served on a plantain leaf, savouring the authentic flavours of the region. Our exploration concludes with a serene country boat ride, offering picturesque views of the tranquil surroundings. Enjoy evening tea and snacks during this leisurely cruise.
     Return to the hotel for a well-deserved dinner, reflecting on the day's immersive experiences. Rest and rejuvenate for more adventures for the coming day.
Highlights : 
Cochin village tour
Vaikkom Mahadev Temple
Cooking Class
Pottery Making
Coir Weaving
Coconut Oil Extraction
Kerala Style Plaintain Leaf Lunch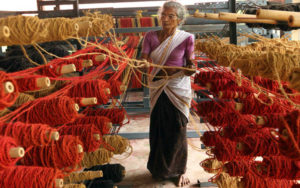 Stay
Abad Plaza or Similar
Meals
Breakfast Lunch Dinner
Day 3
Majestic Munnar Journey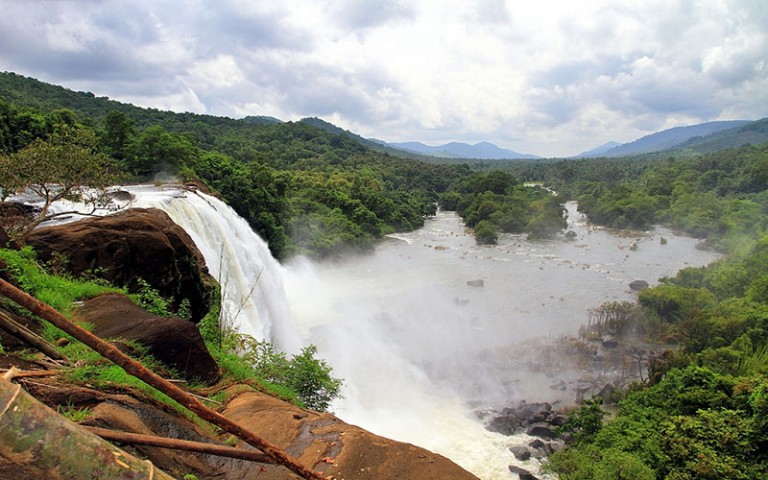 After a hearty breakfast, bid farewell to Kochi as we embark on a scenic journey to Munnar. En route, we are captivated by the breath-taking Athirapally Waterfalls, a natural wonder that adds a touch of grandeur to our day.
Upon reaching Munnar, check in, and take a moment to relax amid the serene landscapes. Later, we set out for a mesmerizing sightseeing tour of Munnar. Our path leads us to the enchanting Valara and Cheeyappara Waterfalls, where nature's beauty unfolds in cascading splendour.
The journey continues with a visit to the vibrant Blossom Garden, a tapestry of colours that complements Munnar's natural charm. Immerse yourself in the scenic beauty and unwind amidst the blossoms.
As the day comes to a close, return to your accommodation for a delectable dinner and a peaceful overnight stay in the heart of Munnar's tranquillity
Highlights :
Athirapally Waterfalls
Valara Waterfalls
Cheeyappa waterfall
Blossom Garden
Stay
Abad Copper Castle or Similar
Meals
Breakfast Dinner
Day 4
Exploring Munnar's Charm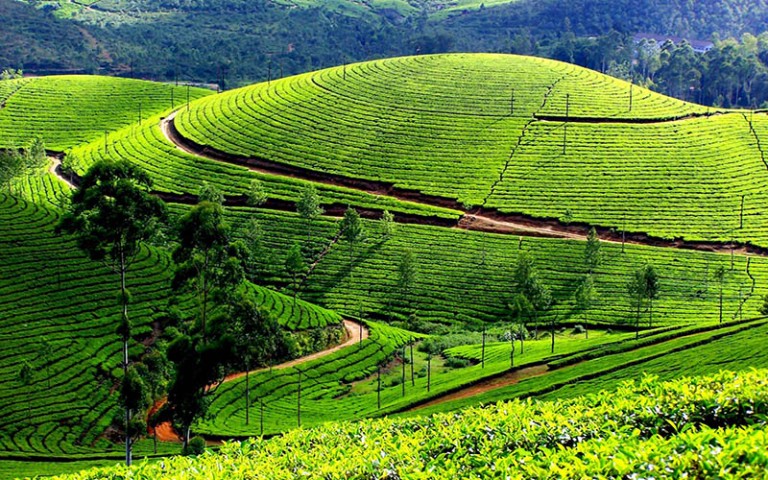 Start your day with a delightful breakfast, setting the tone for a full-day exploration of Munnar's enchanting attractions. Our first stop is the renowned Eravikulam National Park, a sanctuary for the endangered Nilgiri Tahr. Capture snapshots of these frolicsome mountain goats as they roam freely in their natural habitat.
Next, venture to the picturesque Mattupetty Dam, offering breathtaking views of the surrounding hills and water. Immerse yourself in the vibrant hues of the Flower Garden, followed by a visit to the Echo Point, where nature's symphony echoes through the hills.
A highlight of the day awaits at the Tea Plantations, where you'll engage in a hands-on tea-plucking activity amidst the lush greenery. Learn about the art of tea cultivation and savour the essence of Munnar's tea culture.
As the day winds down, return to the hotel for a sumptuous dinner, reflecting on the day's exploration. Rest well for more adventures in the lap of Munnar's natural beauty
Highlights :
Rajamalai Eravikulam National Park – home to the endangered mountain goat species, the Nilgiri Tahr. Take snaps of the frolicsome and rather friendly goats.
·        Echo Point
·        Tea Museum, Garden & Factory
·        Photo Shooting Point
          Blossom Garden
·        Tea Powder Shopping
Stay
Abad Copper Castle or Similar
Meals
Breakfast Dinner
Day 5
Enchanting Thekkady Expedition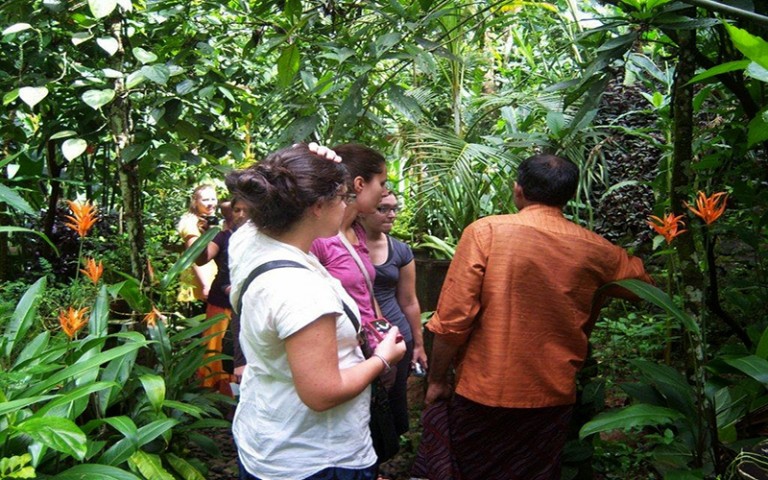 After a fulfilling breakfast, bid adieu to Munnar as we set our course for the captivating Thekkady. As you ascend the winding roads, a mesmerizing panorama of tea and cardamom plantations unfolds, painting a lush canvas against the clear skies. Inhale the crisp mountain air, infused with the aromatic fragrances of cinnamon and cloves.
Situated 2800 ft above sea level, Thekkady boasts a pleasantly cool climate throughout the year. Our journey leads us to Periyar, South India's most popular wildlife sanctuary. A unique highlight awaits as we embark on a boat ride on the lake, providing a rare opportunity to observe wildlife in their natural habitat from the safety of the boat.
In the afternoon, delve into the flavours of the region with a guided spice plantation tour. Learn about the cultivation of spices and immerse yourself in the scents and tastes of the vibrant plantations.
Highlights:
Periyar Boat Ride
Spice Plantation Tour
 Spice Shop Visit
 Kalaripayattu Marshal Art Show
Stay
Abad Green Forest or Similar
Meals
Breakfast Dinner
Day 6
Tranquil Alleppey Retreat
Bid farewell to Thekkady after breakfast as we journey towards the picturesque Alleppey. Brace yourself for an exhilarating motorboat cruise through the famed backwaters of Kerala.
Navigate through the serene backwaters, winding amidst expansive paddy fields, quaint hamlets, and palm-fringed narrow canals. This journey promises an unforgettable experience, immersing you in the natural beauty and tranquility that define the essence of Alleppey.
Post the enchanting cruise, check in at your hotel and unwind in the serene surroundings. Recharge for more exploration and relaxation that awaits in this backwater haven.
Highlights:
Alleppey Backwater ride by Shikara/ Motorboat
Alleppey Beach
Stay
Arcadia Regency or Similar
Meals
Breakfast Dinner
Day 7
Kovalam Bliss by the Beach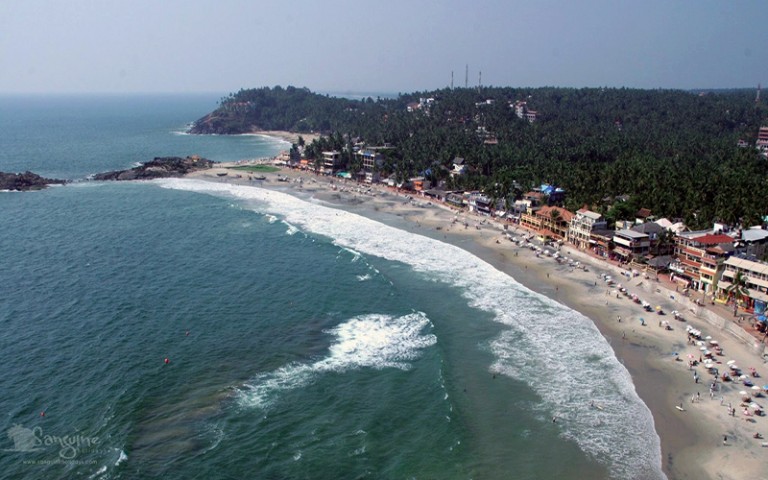 Post a delightful breakfast, check out from your current abode as we whisk you away to the renowned beach haven, Kovalam. Nestled along the coast of Kerala, Kovalam beckons with its pristine shores and inviting waves.
The rest of the day is yours to savor the sun-kissed beaches and explore the vibrant local surroundings. Whether you choose to dip your toes in the refreshing waters or stroll along the sandy shores, Kovalam offers a perfect blend of relaxation and coastal charm.
As the day winds down, enjoy a comfortable overnight stay in your Kovalam haven, anticipating more beachside bliss in the days to come
Highlights :
Lighthouse Beach,
Hawah Beach
Samudra Beach
Stay
Abad Harmonia chowara / Similar
Meals
Breakfast Dinner
Day 8
Kanyakumari Odyssey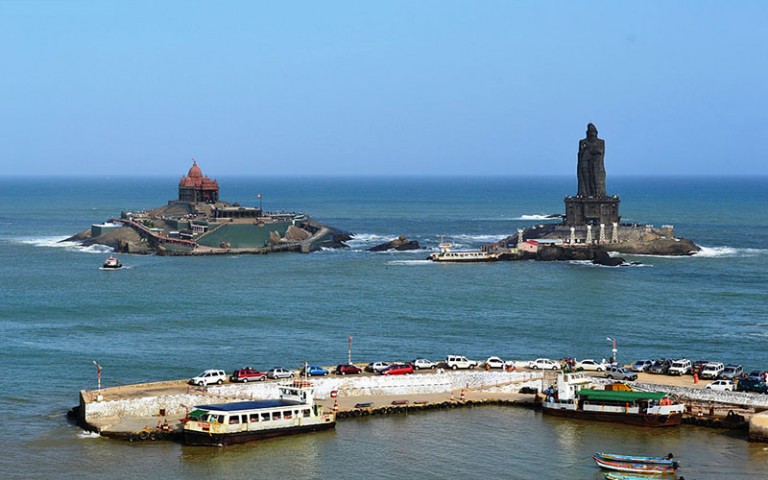 Fuel up with a hearty breakfast as we embark on an exciting day trip to Kanyakumari. This southernmost tip of the Indian subcontinent is not just a geographical marvel but a cultural and spiritual hub.
Marvel at the confluence of three mighty oceans – the Indian Ocean, Bay of Bengal, and the Arabian Sea. Be sure to  arrive on time to witness the ethereal beauty of the sunset, casting a mesmerizing glow over the horizon.
Our journey continues with visits to the Padmanabhapuram Palace, a magnificent architectural gem, and the Vivekananda Memorial, perched on a rocky island. Explore the serene Gandhi Mandap and witness the Triveni Sangamam, where the three seas meet.
Return to your hotel for a delightful dinner, recounting the day's adventures. Unwind and prepare for more explorations in the enchanting coastal town
Highlights :
Suchindrum temple
Padbhanabhapuram palace
Vivekananda memorial rocky temple
Gandhi Mandapam
Triveni Sangamam
Stay
Abad Harmonia Chowara / Similar
Meals
Breakfast Dinner
Day 9
Trivendrum - Farewell to Kerala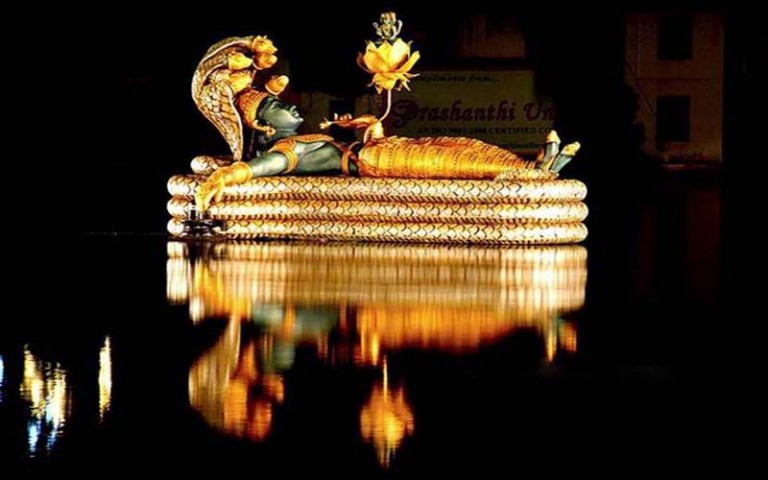 Bid adieu to the enchanting land of Kerala after an early breakfast. Our journey towards Trivandrum begins, marked by memorable stops at the world-famous Padmanabhaswamy Vishnu Temple and the captivating Napier Museum.
Immerse yourself in the cultural and architectural wonders of these iconic landmarks before we head to the airport for your   departure. To ensure a seamless journey, it's recommended to book an evening flight after 6 PM.
As you board your flight, carry with you the memories of Kerala's diverse landscapes, warm hospitality, and the vibrant experiences that made this journey truly extraordinary. Until we meet again, safe travels!
Highlights :
Swami Padamanabha Vishnu Temple

Napier Museum
Inclusions
Accommodation on twin sharing basis
8 Breakfast,1 Lunch,8Dinners
Travel Insurance upto 59 years (Extra supplement is applicable above 59 yrs)
Transportation by A/C vehicle.
Spice plantation tour in Thekkady
Boating in Periyar Sanctuary
One day tour of Kochi village
Famous vaikkom mahadeva Temple  visit
Coconut Oil extraction  unit visit
Cooking Class
Kaliraapattu Marshal Art Show
Pottery making
Cane basket weaving
Country boat ride
Visit to Athirapelly waterfalls
Tea Plucking at Munnar Tea Garden
Kanyakumari Sightseeing
Trivandrum Sightseeing
All entrances tickets to monuments, museums, Cultural Events and activities suggested in the itinerary
English speaking guide
PnF buddy
Return airport Transfers
Exclusions
Airfare – Home town to Cochin , Trivandrum to your home town
Cost of Meals other than those specified in inclusions.
Individual Transfers
Mandatory tip of Rs.1000/- towards Guide & Driver
Any expenses of personal nature such as tips to drivers, guides, representative laundry expenses,
wines, mineral water, food and drinks not in the regular menus provided by us.
Surcharges if any
Anything not mentioned in the inclusions
Tour Policy
Terms & Conditions: 
Trip prices are strictly applicable for Indian citizens only.
Rates are applicable on 2 persons staying together sharing the same room.
Pack n Fly Travellers Club LLP would not be responsible, in any circumstances, for any damages loss, etc. that may be incurred/suffered by you if the information provided by you in the Tour Registration Form turns out to be incorrect/ inaccurate.
We hold the right to alter the tour schedule in case of bad weather & other conditions beyond our control that might affect the normal itinerary.
During Pack n Fly trip, you understand and agree to follow all applied smoking regulations in public places either in India or abroad. All transportation provided exclusively for Pack n Fly are non-smoking in any part of the globe.
The meals at hotel are mix of Veg & Non-Veg dishes. Incase of pure veg meals (No onion/no garlic) advance intimation is a must.
Meals at the hotel or other services not utilized during the tour shall be not liable for any kind of refund from the tour price.
Pack n Fly Travellers Club LLP further reserves the right to change the itinerary and hotel, if necessary, in similar category as specified at the time of booking of Tour.
Pack n Fly Travellers Club LLP reserves the right to cancel any tour prior to the departure, without assigning any reason. In such situation the tour will be rescheduled on a different date and we will confirm your bookings for the same Incase the alternate tour date is not acceptable to you, we will refund the entire amount due and payable to you, and however, you will not be entitled to claim any compensation. Pack n Fly Travellers Club LLP cannot take responsibility for any cost relating to the issuance and/or cancellation of air tickets and/or other arrangements not done through Pack n Fly Travellers Club LLP.
In case of any deviation/ cancellation in the itinerary due to natural calamities or reasons beyond our control or any unforeseen surprises, cancellation charges as per the cancellation policies below will be applicable
In case, the trip is cancelled, Pack n Fly Travellers Club LLP will not be responsible for cost of tickets and travel arrangements done for the trip.
Cancellation Policy is applicable on land package only.
Cancellation and/or amendment of airline tickets shall at all times be subject to fees/charges/levies/payments as may be levied/payable to the relevant airline/carrier in accordance with such relevant airline/carrier cancellation/refund policy.
Incase during the trip any group member faces medical problem, proper first aid will be provided at the earliest.
Pack n Fly Travellers Club LLP would not be held responsible for occurrence of any of the following circumstances during or before the commencement of the Tour and any extra costs occurring due to these are to be borne by you:
a) Any act of God, like heat wave, heavy rain, floods, land slide, earthquakes, extreme bad weather etc.
b) Any delay or cancellation of trains, flights, ferry, bus etc.
c) Medical problem, sickness, physical inability to manage with the itinerary or any other such matter. Such an inability shall not affect/ delay the rest of the group on the Tour
d) Lost luggage, loss of personal belongings and/ or theft etc.
Cancellation Policies:
Cancellation policy is applicable on per person basis
Participant will have to intimate in writing to Pack n Fly Travellers Club regarding cancellation.
Cancellation policy will apply from the date of receipt of written information from tour participant and she will have to make below mentioned payments accordingly.
If you fail to join the tour on the day of departure, join it after departure, or leave it prior to its completion, no refund can be made.
In case of cancellation of tour/travel services irrespective of any circumstances, we must be informed in writing. Cancellation charges would be effective from the date we receive the cancellation request in writing. Applicable cancellation charges would be deducted from the undiscounted full cost of trip, which are as follows :
Prior to 46 days from tour departure date or more: 0%
45 – 36 Days from tour departure date : 25%
35 – 26 Days from tour departure date: 50%
25 – 16 Days from tour departure date: 75%
00 – 15 Days from tour departure date: 100%
*Change of name or date is not permitted under any circumstances. Any claim cannot be made for any loss occurred due to cancellation.
*For any flight tickets booked by us additionally with the trip being cancelled, the cancellation policy of     the airline will apply.
Our Responsibility &Liability Waiver:
All the Tour Packages mentioned in our 2019-20 Tour Package Brochure / which are mentioned above are sold under the business management of Pack n Fly Travellers Club LLP and they are in no way to be considered as the principal of the subject services. We reserve the right to make any changes in the itinerary as per the prevailing conditions.Neither Pack n Fly Travellers Club LLP, India – Kerala/ New Delhi nor any of its participating suppliers like hotels /transporters /guide etc will be responsible for any additional expenses due to bad weather, flight cancellation, road blocks, illness, accident, strikes etc. We should not be held responsible for any unforeseen conditions or situations beyond our control.
Would you like us to email you the itinerary ?

Chat with us