Road Trip to Kingdom of Happiness- Bhutan
Paro, Phuentsholing, Punakha, Thimpu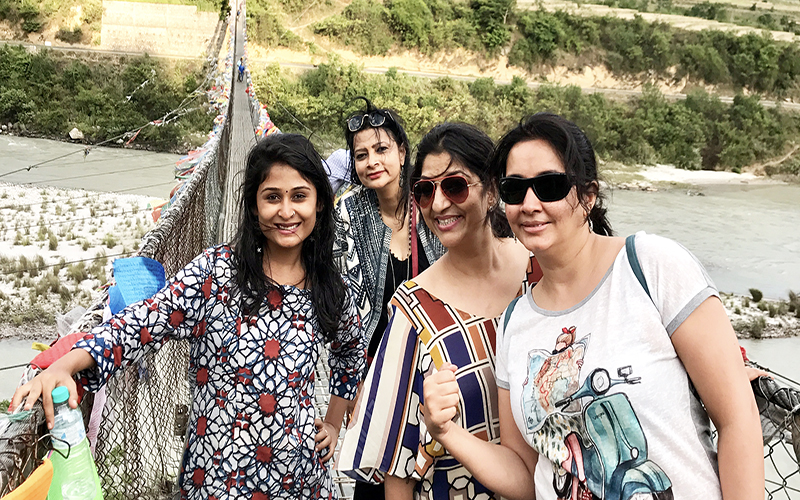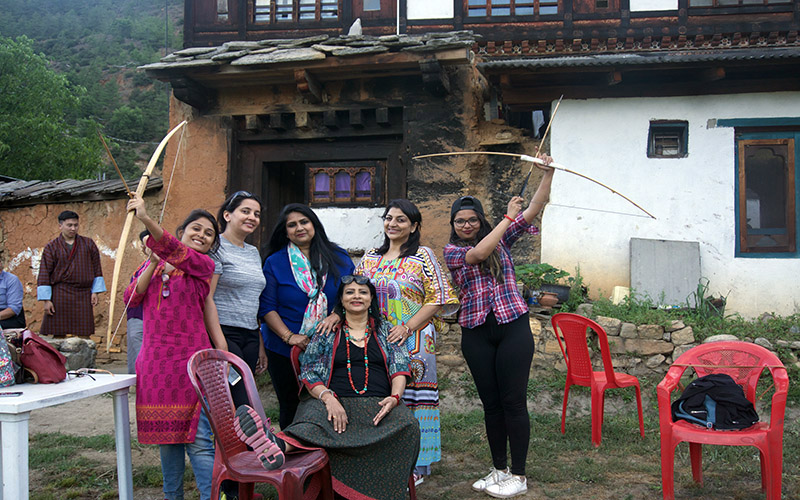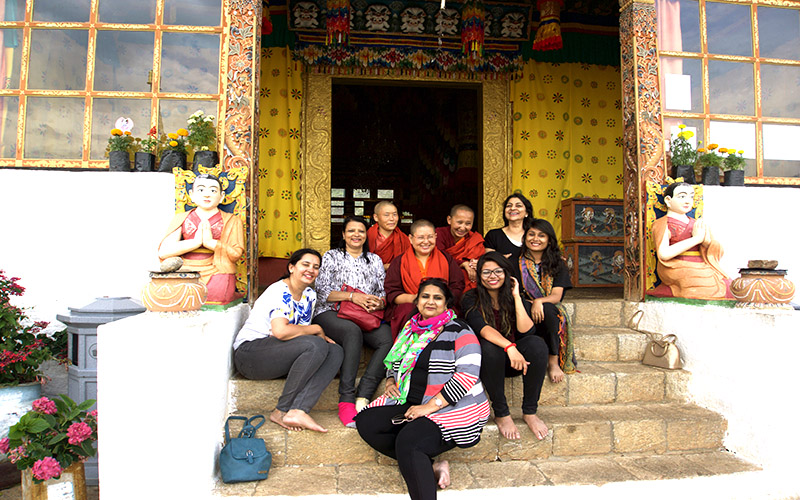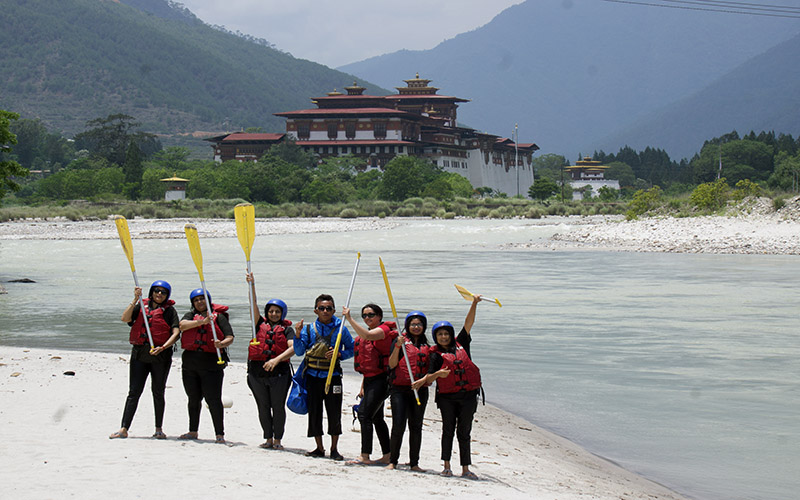 Say "Kuzuzangpo La" (Namaste) to Bhutan!
Bhutan is a place not made for visiting but for witnessing. That's the reason; Pack 'n' Fly has organized an all women special road trip to Bhutan. Because the beauty of it can be captured best through road trips.
World's only country with gross national happiness based economy, overshadowed and nestled between China and India - Bhutan is one of the smallest countries in the world, but its cultural diversity and richness are profound.
Bhutan's location and its unique geographical and climatic variations, makes it one of the world's last remaining biodiversity hotspots. Bhutan pristine environment, with high rugged mountains and deep valleys, offers ecosystems that are both rich and diverse.
Want to be happier? Travel Bhutan with us!
Highlights
Holiday Categories
Tour Highlights
Transfers, 3.5 Star Hotel, PnF Buddy, Travel Insurance, Visa
Room Category
Deluxe Room
Holiday Destinations
Highlights
Thangka Painting Live Demonstration
Cultural Show with masked dance performance
Archery Match with Locals
Interaction with Lady Monks over a cup of tea
Weavers looms visit to do weaving activities
Bhutanese cuisine Cookery demonstration
Tiger Nest Excursion (Optional)
Hot stone Bath (Optional)
River Rafting (Optional)
Picnic lunch at River bank (Optional)
Sight seeing of famous Tourist sights
Service of English Speaking Guide
PnF Buddy
Daily Breakfast and Dinner
Itinerary
Day 1
Lets Begin-Bagdogra to Phuentsholling Transfers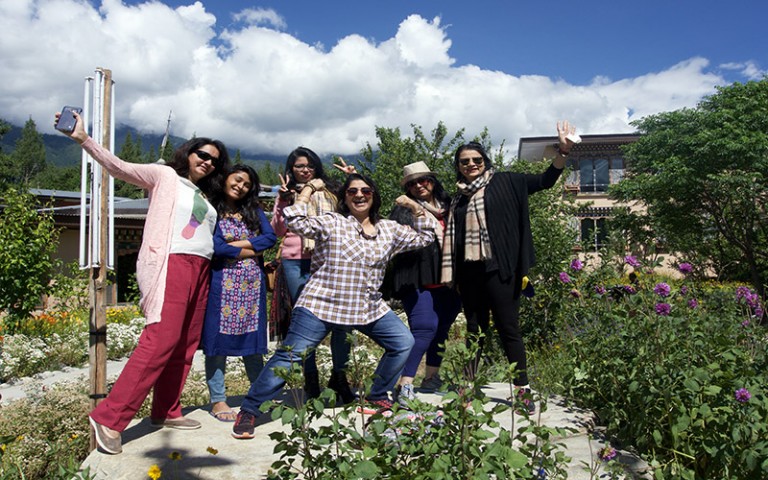 Take any connecting flight from your home town,which Reaches at Bagdogra airport before 10:30 AM on 22nd April 2023.There at airport you will be greeted by PnF buddy. After collecting your luggage,we will proceed for Lunch at siliguri. Afterwards we proceed for enchanting road journey,to Phuentsholing the neighbouring border city of Bhutan,while crossing various lush green tea estates in Jalpaiguri District in West Bengal & crossing Indo-Bhutan border.Check in & Over night stay in Phuentsholing. Evenving will be free to stroll around Phuentsholling
Stay
Hotel Ga Me Ga or Similar
Meals
Dinner
Day 2
Drive Ahead to Thimpu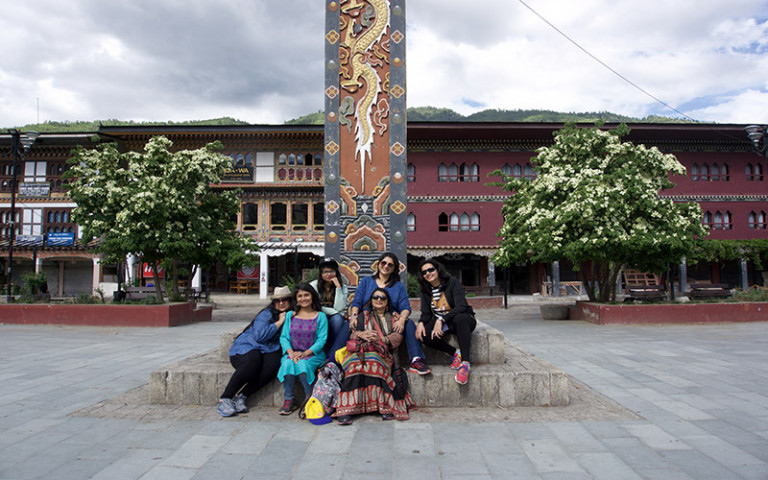 After an early breakfast & check out. We will proceed for Premit processing office at Bhutan After permit processing formalities we will proceed for Capital of Bhutan Thimpu with Lunch stop over at Chukha Dam view restaurant. On our way to Thmipu we will have Photo stop overs at Kharbandi Monestery , At sorchen view point which gives you the panoramic view of the plains .During this mystical drive of nearly 6 hours to Thimpu we will have our last stop over at Taktakoti for a tea break, refreshen yourself before you take your selfies along with waterfalls. Before emerging ourselves into the modern city of Bhutan-Thimphu our first stop over will be at Chuzom  which is the meeting point of two rivers Thimphu chu and Paro chu. On the way we will also visit Tamchog Temple  where oldest Iron bridge in Bhutan is located. Good for photo session. After reaching Thimpu we will visit Memorial Chorten (Stupa ) built in memory of the third King of Bhutan Jigme Dorji Wangchuk who was called the Father of modern Bhutan. Check into your hote.lRest of the evening is at your leisure. Dinner at Hotel. Over night stay in Hotel.
Stay
Hotel Tashi Yodelling or Similar
Meals
Breakfast Dinner
Day 3
Lets Explore Thimphu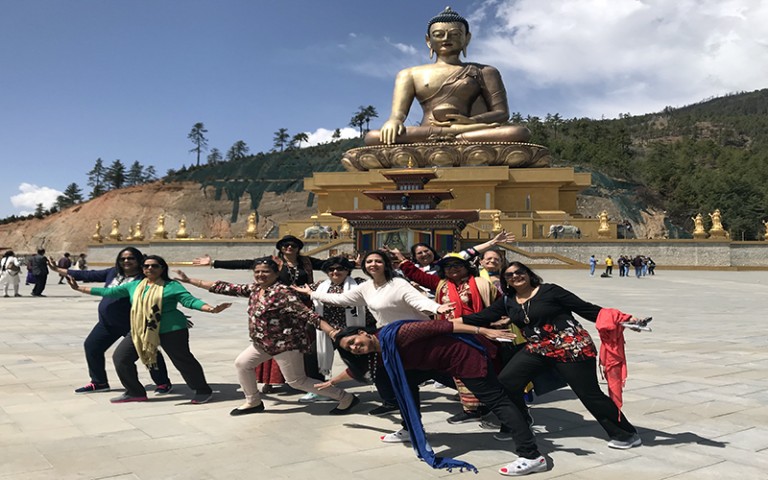 After an early morning breakfast we visit the Buddha Dorema which has world's tallest statue than visit National Library where ancient manuscripts are preserved. Later visit Choki Handicraft where you can watch how the weaving is done and perhaps try as well.Visit traditional paper factory. Than have a look at Live Thangkha Painting at Institute. You can also visit wood reserves for Bhutn's National animel Taskin. During evening we can have outside view of Tashi chhoe dzong which is also called fortress of the glorious religion.The dzong houses main secretariat building and is the throne of His Majesty, King of Bhutan.Visit famous clock tower. During afternoon you can buy some at handicraft market. Later Proceed for fun filled evening at Simply Bhutan Eco Restaurant. Dress up in Bhutanese dress; enjoy Bhutanese Cultural show along with dinner. Over night stay in Thimphu. 
Stay
Hotel Tashi Yodellingl/Similar
Meals
Breakfast Dinner
Day 4
Journey from Thimphu – Wangduephodrang to Punakha
After breakfast & check out, we drive to Wangduephodrang, with a stop en route for tea break at Dochu La pass (3,100 meters), where on a clear day one can get a spectacular view of the Himalayas. After lunch, we will continue our drive to Punakha, the former capital of Bhutan and visit Punakha Dzong, which is noteworthy both for being one of the most beautiful dzongs in Bhutan and also for having been built by the first Shabdrung in 1637. Damaged four times by fire and an earthquake, it has been fully restored by present King. Now you will visit second longest suspension bridge of Bhutan, which is built on Po chu river . It connects to the nearby village with Punakha. Walking through this a sheer adventure. Check into Hotel –  Evening free to stroll around the region – Night stay at Punakha.
Stay
Hotel Lobesa/ Zhingkham or similar
Meals
Breakfast Dinner
Post early morning breakfast, Check out & get ready for a day full of adventurous activities we have organized for you. First we will do little hiking to visit Fertility temple. Now we head for white water river rafting (Optional) for a stretch of  nearly 14 Km followed by Picnic lunch nearby the river (extra cost Rs.750/- per person) After lunch & some rest we  proceed to visit sangchhenDorjiLhuendrup Lhakhang (Nunnery) where we will have Interaction session with nuns/ lady monks. Later we get transferred for Paro. Get indulge in shopping for some time & have dinner & Check  into your hotel for a good rest.
Stay
Rema Resort/Metta Resort or similar
Meals
Breakfast Dinner
Day 6
Driving down to Paro
After breakfast & check out, we drive to Paro, enroute with a stop over for a Bhutan's famous Tangka painting live demonstration at Thimpu's famous tangka painting. We reach Paro by lunch time. If you feel hungry than we can stop for lunch.Late afternoon we visit a local family at their traditional  farm house. There you will have sneak peak of Bhutanese culture while interacting with this family & also will enjoy playing Bhutan's national gameArchery. Later we proceed to Paro market. Indulge in shopping for some Bhutneses artifacts. Check into your resort. Freshen up & have dinner. Before you go to bed, walk around your beautiful resort.
Stay
Metta Resort / Drukchen or similar
Meals
Breakfast Dinner
Day 7
Driving Down to Phuentsholling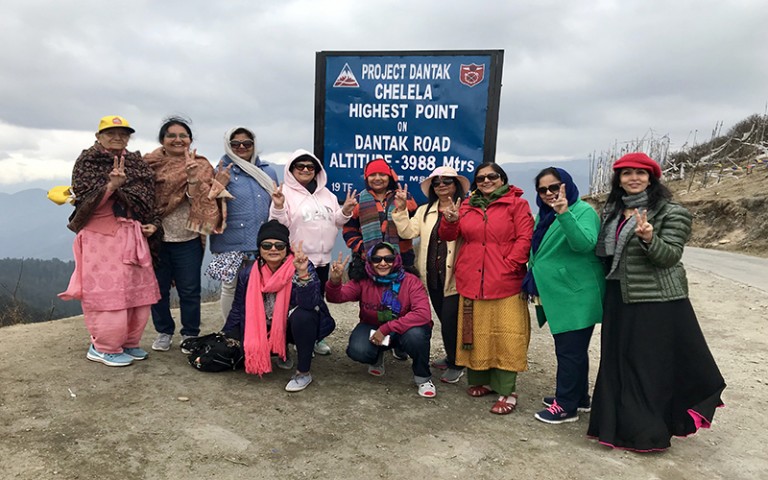 In the morning, you can hike to Tiger's Nest Monastery (optional), the most beautiful monastery located on a granite cliff high in the mountains. It is approximately 2-3 hour walk uphill for regular mountain hikers, however who are not used to of mountain hiking it could take an entire day too. Evening back to the hotel and relax. In case you don't wish to do Tiger nest hikining you can opt for excursion by coach at no extra cost to Chele La Passwhich is a must visited place during your Bhutan trip.35 Km from Paro at the altitude of 3899 Mtrs. It is the highest motorable road in Bhutan with an amazing touristic experience! You can feel the wind running through your hair, the fresh air around you, the fluttering voices of the prayer flags, the colorful wild flowers dancing in the breeze and sip a cup of your favorite piping hot tea on the peak of this pass. Mother nature at its best in all its glory. Admire snow capped peaks of Jomolhari mountain. The view from one side of the pass is Paro city and the Haa valley on the other. What may look like just another mountain pass, the Chele La Passcan keep you spellbound for hours if you are a nature lover. Just sit on the grass on the slopes (with care) and admire the beauty of nature as it embraces you from all sides. Close your eyes and just breathe in the fresh mountain air. Offer a prayer of thanks to God for this wonder of nature before you return to Paro. Over night in Paro
Stay
Rema Rersort/Metta Resort or Similar
Meals
Breakfast Dinner
Day 8
Driving Down to Phuntosholling Transfers
After breakfast &  Check out we drive back from Paro to Jaigaon / Phuentsholing – A drive of nearly 180 kilometers, a drive of approximately 6 ½ – 7 hours. On the way take a short stop at Chuzom, the confluence of Paro and Thimphu rivers with three different style of stupas adorn this confluence – Drive further through Chapcha and later take glimpse of famous Chukha Dam and the magnificent Vince waterfall before Gedu town – Arrive Phuenthsholing by evening and check into the hotel – Evening free to stroll around the area or last round of shopping from Bhutan- Night stay at hotel in Phuentsholing.
Stay
Hotel Ga me Ga / Similar
Meals
Breakfast Dinner
Day 9
Say kuzuzangpo La" (Namaste) to your New friends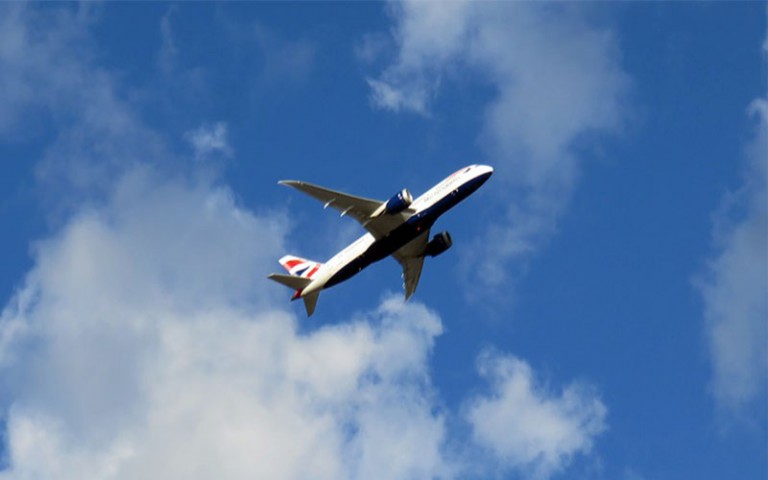 After breakfast & check-out, we start for our last leg of this trip. While crossing Indo-Bhutan Border again we drive from Phuentsholing to Bagdora  airport to catch our flight for our homeward journey with lunch stop over. If Time permits we will enjoy some tea leaves plugging activity at any tea estate of Jalpaiguri in West Bengal before heading for airport. . Say kuzuzangpo La" (Namaste) to your New friends. Enjoy the lingering memories of your dream journey accomplished, yet longing & looking forward to more with us.  
Inclusions
5% GST & TAC
SDF Rs.9600/- (Rs.1200/- per day for 8 days)
Bhutan Entry Permit / Visa
Accommodation under twin sharing with breakfast & dinner in respective hotels.
8 Breakfast and 8 Dinner
Travel insurance upto 60 yrs. ( Extra price difference maybe applicable above 60yrs of age)
Private transport within Bhutan (Toyota coach / Tucson / Santafee/ Land cruiser / Prado) as per itinerary.
Monuments entrance fee as per itinerary.
Farm House visit with Archery match
Interaction with lady Monks
Cultural Show
Per day 1 bottle mineral water
English speaking guide
PnF buddy
Return airport Transfers
Exclusions
Cost of Meals other than those specified in inclusions.
Tiger Nest Hiking Rs 2000/-
Picnic Lunch Approx-750/-Per person
White Water Rafting1500-1700/- Per Person
Mandatory tip of Rs.900/- (Rs.100 per day) for Guide & Drivers
Any expenses of personal nature such as tips to drivers, guides, representative laundry expenses,
wines, mineral water, food and drinks not in the regular menus provided by us.
Surcharges if any
Anything not mentioned in the inclusions.
Tour Policy
Terms & Conditions: 
Trip prices are strictly applicable for Indian citizens only.
Rates are applicable on 2 persons staying together sharing the same room.
Pack n Fly Travellers Club LLP would not be responsible, in any circumstances, for any damages loss, etc. that may be incurred/suffered by you if the information provided by you in the Tour Registration Form turns out to be incorrect/ inaccurate.
We hold the right to alter the tour schedule in case of bad weather & other conditions beyond our control that might affect the normal itinerary.
During Pack n Fly trip, you understand and agree to follow all applied smoking regulations in public places either in India or abroad. All transportation provided exclusively for Pack n Fly are non-smoking in any part of the globe.
The meals at hotel are mix of Veg & Non-Veg dishes. In case of pure veg meals (No onion/no garlic) advance intimation is a must.
Meals at the hotel or other services not utilized during the tour shall be not liable for any kind of refund from the tour price.
Pack n Fly Travellers Club LLP further reserves the right to change the itinerary and hotel, if necessary, in similar category as specified at the time of booking of Tour.
Pack n Fly Travellers Club LLP reserves the right to cancel any tour prior to the departure, without assigning any reason. In such situation the tour will be rescheduled on a different date and we will confirm your bookings for the same. Incase the alternate tour date is not acceptable to you, we will refund the entire amount due and payable to you, and however, you will not be entitled to claim any compensation. Pack n Fly Travellers Club LLP cannot take responsibility for any cost relating to the issuance and/or cancellation of air tickets and/or other arrangements not done through Pack n Fly Travellers Club LLP. In case of any deviation/ cancellation in the itinerary due to natural calamities or reasons beyond our control or any unforeseen surprises, cancellation charges as per the cancellation policies below will be applicable.
In case, the trip is cancelled, Pack n Fly Travellers Club LLP will not be responsible for cost of tickets and travel arrangements done for the trip.
Cancellation Policy is applicable on land package only.
Cancellation and /or amendment of airline tickets shall at all times be subject to fees/charges/levies/payments as may be levied / payable to the relevant airline/carrier in accordance with such relevant airline/carrier cancellation/refund policy.
In case during the trip any group member faces medical problem, proper first aid will be provided at the earliest.
Pack n Fly Travellers Club LLP would not be held responsible for occurrence of any of the following circumstances during or before the commencement of the Tour and any extra costs occurring due to these are to be borne by you:

Any act of God, like heat wave, heavy rain, floods, land slide, earthquakes, extreme bad weather etc.
Any delay or cancellation of trains, flights, ferry, bus etc.
Medical problem, sickness, physical inability to manage with the itinerary or any other such matter. Such an inability shall not affect/ delay the rest of the group on the Tour.
Lost luggage, loss of personal belongings and/ or theft etc.
Cancellation Policies:
Cancellation policy is applicable on per person basis.
Participant will have to intimate in writing to Pack n Fly Travellers Club regarding cancellation.
Cancellation policy will apply from the date of receipt of written information from tour participant and she will have to make below mentioned payments accordingly.
If you fail to join the tour on the day of departure, join it after departure, or leave it prior to its completion, no refund can be made.
In case of cancellation of tour/travel services irrespective of any circumstances, we must be informed in writing. Cancellation charges would be effective from the date we receive the cancellation request in writing. Applicable cancellation charges would be deducted from the undiscounted full cost of trip, which are as follows:

Prior to 46 days from tour departure date or more: 0%
45 – 36 Days from tour departure date : 25%
35 – 26 Days from tour departure date: 50%
25 – 16 Days from tour departure date: 75%
00 – 15 Days from tour departure date: 100%
*Change of name or date is not permitted under any circumstances. Any claim cannot be made for any loss occurred due to cancellation. *For any flight tickets booked by us additionally with the trip being cancelled, the cancellation policy of the airline will apply. Our Responsibility  & Liability Waiver: All the Tour Packages mentioned in our 2016-17 Tour Package Brochure / which are mentioned above are sold under the business management of Pack n Fly Travellers Club LLP and they are in no way to be considered as the principal of the subject services. We reserve the right to make any changes in the itinerary as per the prevailing conditions. Neither Pack n Fly Travellers Club LLP, India – Kerala/ New Delhi nor any of its participating suppliers like hotels /transporters /guide etc will be responsible for any additional expenses due to bad weather, flight cancellation, road blocks, illness, accident, strikes etc. We should not be held responsible for any unforeseen conditions or situations beyond our control.
Would you like us to email you the itinerary ?

Chat with us