Uzbekistan- The Ancient Silk Route
Bukhara, Khiva, Samarkand, Tashkent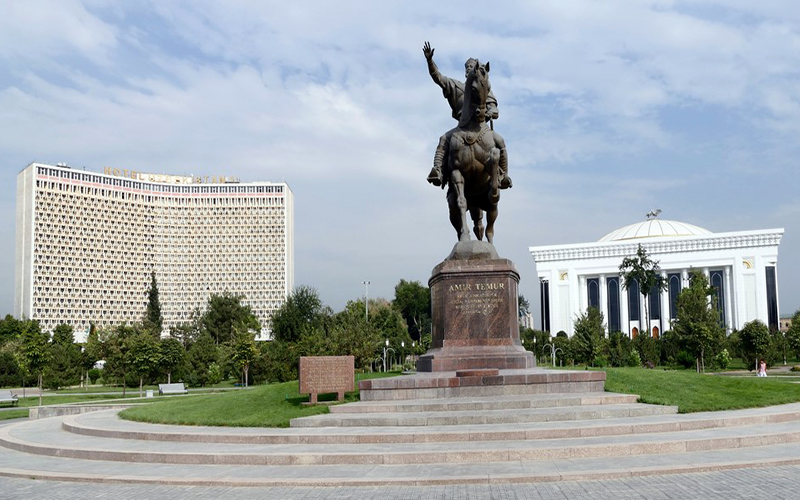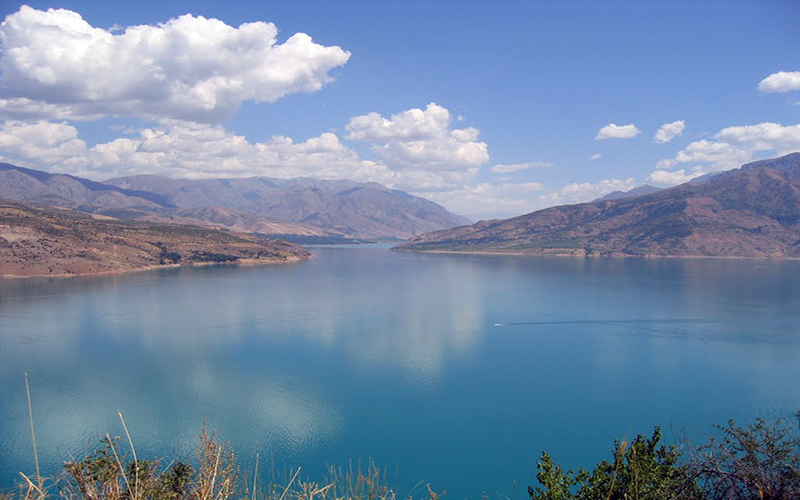 Uzbekistan is the proud home to a spellbinding arsenal of architecture and ancient cities, all deeply infused with the bloody, fascinating history of the Silk Road. In terms of sights alone, Uzbekistan is Central Asia's biggest draw and most impressive showstopper. Samarkand, Bukhara and Khiva never fail to impress visitors with their fabulous mosques, medressas and mausoleums, while its more eccentric attractions, such as the fast disappearing Aral Sea, the fortresses of desperately remote Karakalpakstan, its boom town capital Tashkent and the ecotourism opportunities of the Nuratau Mountains, mean that even the most diverse tastes can be catered for. Uzbekistan remains an extremely friendly country where hospitality remains an essential element of daily life and you'll be made to feel genuinely welcome by the people you meet.
Highlights
Holiday Categories
Tour Highlights
Internal Sector Flights, Transfers, 4 Star Hotel, Train, Bullet Train, PnF Buddy, Travel Insurance
Room Category
Deluxe Room
Meals
7 Breakfast
4 Lunch
3 Dinner
Highlights
Tashkent– City tour including Hazrati Imam complex, Independence and memory square, Monement of courage, Temur square, TV Tower, Visit to Chimgan Mountains and Charwak Lake, Samarkand-Afrasiyab train fromTashkent to Samarkand, city tour: Bukhari Mausoleum, Guri Emir Mausoleum, Siyab Bazaar,Bukhara-Afrasiyab train from Samarkand to Bukhara, city tour: Samanids mausoleum, Chhashma Ayyub complex, Bolo Hauz Mosque, Bukhara Carpet showroom, Chor Bakr, Memorial Complex,Folklore Show, Khiva– City tour in Ichan Kala, Arabhana Medressa, AbdullahKhan Medressa, Tashkent– Shopping tour at Alay Bazaar, Samarkand Darwaza mall and Mega Planet Mall
Itinerary
Day 1
Thursday, 4th May 2023: TASHKENT Arrival – URGENCH – KHIVA Transfers-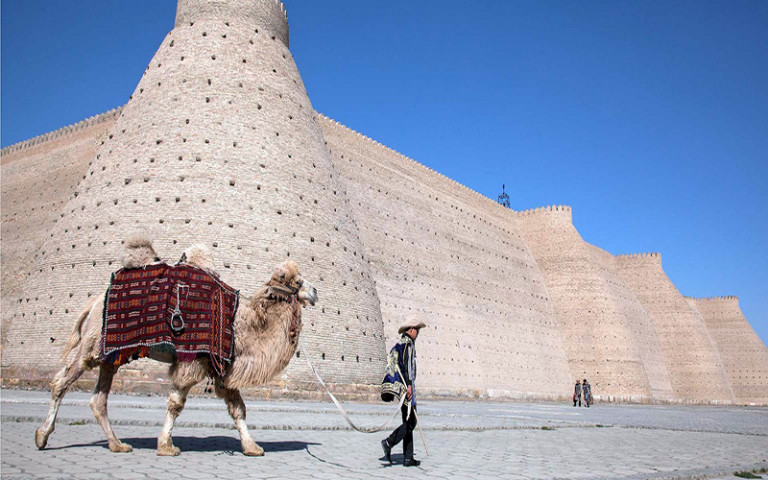 From Delhi at 12:05 am take Uzbekistan airlines direct flight & arrive in Tashkent at 02:45 Hrs (Uzbekistan time which is 30 min) Get transferred to Tashkent domestic airport to catch Tashkent-Urgench flight (HY051 06:00 am). Arrival Urgench by – 07:30 am & transfer to Khiva. By 9 am Arrive at your hotel in Khiva. Enjoy your breakfast & take good rest in your rooms. (Free Early Check in will be provided)
In the afternoon Join full day city tour in Ichan Kala, inner town of old Khiva. Visit: Ichon-Qala Gates & Walls, Mohammed Amin Khan Medressa – 1850s, Kalta Minor minaret, Kukhna Ark, Mohamed Rakhim Khan Medressa, Sayid Alauddin Mausoleum & Music Museum, Juma Mosque & around. Mosque is interesting for the 218 wooden columns supporting its roof. The few finely decorated columns are from 10th century mosque. Continue city tour & Arabhana Medressa – 17th c., Dost Alyam Medressa,Abdulla Khan Medressa – 1855, Aq Mosque – 1657, Anusha Khan baths, Alloquli Khan Medressa – 1835, Kutlimurodinok Medressa – 1809, Caravansarai, Tosh-Kholy Palace – 1832, Islom-Huja Medressa 1910. Pahlavon Mohammed Mausoleum & Sherghozi Khan Medressa – 1326, Dishon-Qala. Enjoy your first dinner in Uzbekistani local restaurant. Overnight in Khiva.
Stay
Arkanchi 4* or similar
Meals
Breakfast Dinner
Day 2
Friday, 5th May 2023 : Enjoy First Train ride-Khiva to Bukhara-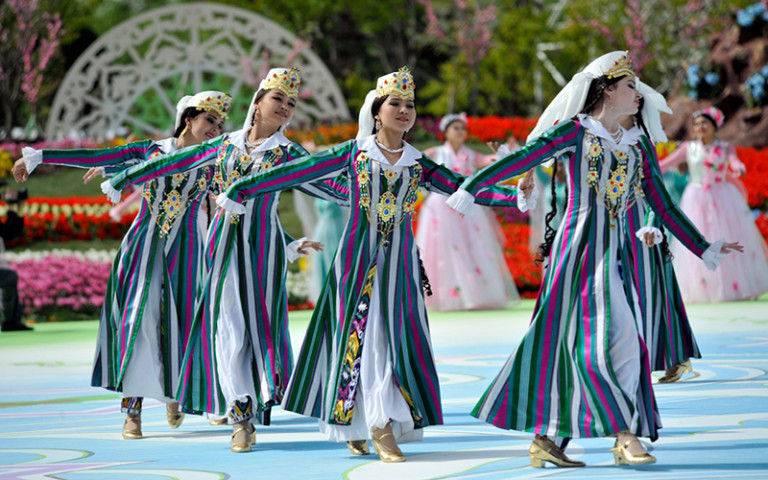 Enjoy early buffet breakfast at your hotel's coffee shop then Check out. 08.00. Check out & transfer to Khiva railway station to take Khiva-Bukhara fast train (08:57am-14:50pm). On the Way enjoy view of deserts, agricultural fields, rivers, lakes, gardens and life of local people. Arrival Bukhara. After having Lunch at Local restaurant (at your Own) & transfer to the hotel for check in & take some rest. Around 5:30PM we will meet again at the lobby to proceed for Mederesh Nodir Devanbagi Madrasa, dress up in traditional Uzbek dresses, enjoy dance show & dance with folklore dancers. Proceed for dinner. Back to the Hotel for overnight. Dinner at Local restaurant. Overnight in Bukhara.
Stay
Hotel Assalom4* or similar
Meals
Breakfast Dinner
Day 3
Saturday 6th May 2023: Explore the Culture of Bukhara-
After breakfast at the Hotel, start your day trip by 9:00 am to Bukhara outskirts monuments and mausoleums. Visit Bolo-Hauz Mosque (beginning of the 20th c.), Samanides Mausoleum (9-10th c.), Chashma Ayub Complex (14th c.). Then visit Citadel Ark (4th c. BC), Minaret Kalon (12th c.), Kalyan Mosque (12th c.), Medreseh Miri Arab (16th c.). Later visit Coumpol bazaar, Countinue tour and visit Minarai Kalon, Masjidi Kalon. Visit Chor Bakr, Bahovuddin Naqshbandi Mausoleum, Memorial complex. visit Lyabi Hauz complex. Later proceed for lunch at Local traditional Uzbek guest house. Enjoy lunch along with interaction with Uzbek family. After lunch visit Madrassah Mir Arab (from outside) then visit old bazaars with domes which are on the way of tour route for buying traditional handicraft souvenirs. Free time to explore Bukhara markets. After dinner(at your own) reach back to the Hotel for overnight stay.
Stay
Hotel Assalom 4* or similar
Meals
Breakfast Lunch
Day 4
Day 4-Sunday ,7th May 2023 : Bukhara to samarkand by Bullet Train
Enjoy buffet breakfast (7:00-9:00 am) at your hotel & Chek out. Proceed 09.00 Am for half day City tour in Bukhara by visiting the Samanids mausoleum, and visit Sitori-i-Mokhi Khosa ( Summer palace of last emir of Bukhara). Lunch at local restaurant (at your own). After finishing lunch we take transfer to Bukhara railway station to board Bukhara- Samarkand Afrosiyob train (Bullet train 15:50- 17:20pm). After arrival Samarkand transfer to the hotel for Check in & rest. Next 3 hrs are free. At 20.00 proceed for dinner at local restaurant. Over night in Samarkand.
Stay
Diyora Hotel 4* or similar
Meals
Breakfast Dinner
Day 5
Monday, 8th May 2023: Samarkand to Tashknet-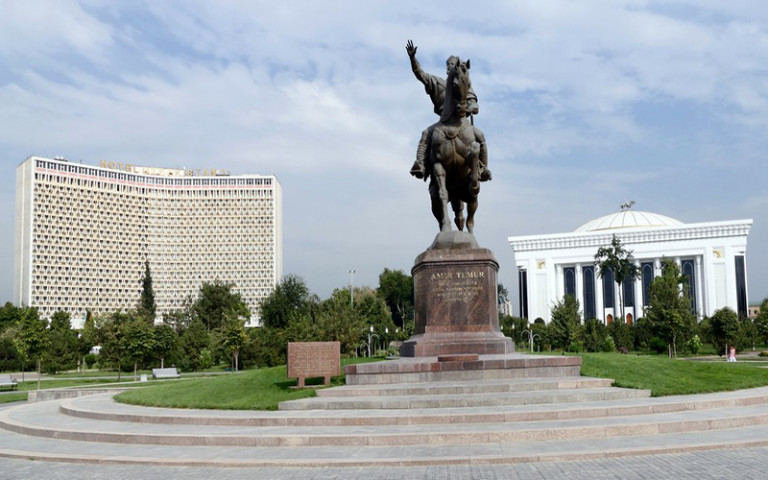 Post Early breakfast (7:00-8:00 AM) & checkout by 9:00 am your second day in Samarkand will start your sightseeing tour in legendary city of Samarkand which became so famous because of Amir Timur or Tamerlane. Visit spectacular Registan Square(sandy place) with its world famous three splendid madrassahs of Ulugbek, Sher-Dor and Tillya-Kari, remains of Bibi Khanum Mosque (out side) named after one of Timur's beloved wive. 13.30 Lunch at Mubarak Guesthouse restaurant. (local food) After lunch visit the observatory of Ulugbek – the grandson of Timur and founder of the unique constructions of the observatory,Shakhi-Zinda Necropolis – the ensemble of the mausoleums erected around the grave of Khusam Ibn-Abbas, a cousin of Muhammad prophet and Gur Emir Mausoleum – the graves of Tamerlane and his descendants. Lunch In Local restaurant. In the second part of the day, transfer to railway station for high-speed train "Afrosiyob" bullet train (17:30-19:40 PM) to Tashkent. Check in to your hotel. Its time to explore Tashkent at our own & eat Dinner as per your choice. Over night at the hotel.
Stay
Accommodation: Ramada 4*or Similar
Meals
Breakfast Lunch
Day 6
Tuesday,9thMay2023: ChimganMountains &CharvakLake-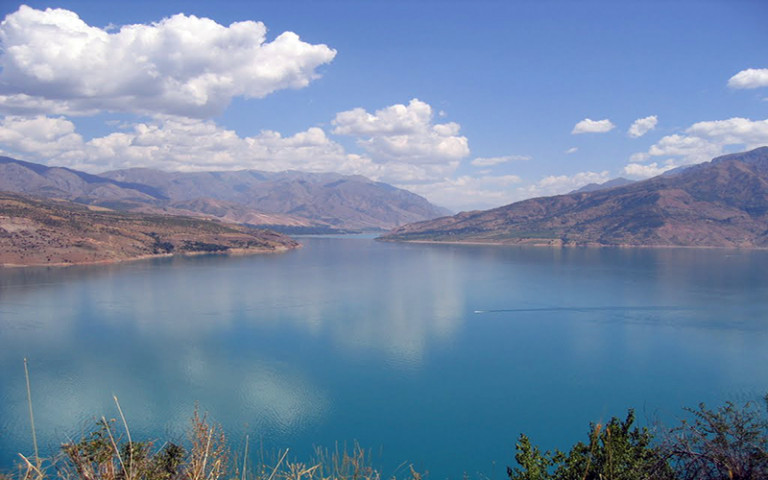 After Sumptuous breakfast at the Hotel by 9:30 AM we will drive to Chimgan Mountains (Approx 2 Hours/125 kms) from Tashknet and later to Charvak Lake. Nicknamed Switzerland of Uzbekistan, this area is famous with Tashkent residentsand guests as a recreational area. On the way enjoy view of the Mountains and life of local people. Later around 11:30 am ride on chair lift which brings you on the to the Mountains to have fascinating view (Subject to weather Chair lift takes you to the top of the mountain from where you enjoy breath taking views, you must take some time for photo shooting.Lunch (at your own) in Pyramids resort in Chimgan Mountains. Till 15:30 hrs Free time to explore Charvak Artificial Reservoir: here local residents spend their times in hot summer days entertaining themselves with fishing, swimming, canoeing and other activities. 18:00 hrs reach back to the hotel, Take a night walking tour in Tashkent. Enjoy your last evening in Uzbekistan with gala  Dinner at Restaurant. Overnight in Tashkent.
Stay
 Hotel Ramada4*or similar  
Meals
Breakfast Dinner
Day 7
Wednesday,10th May 2023: Tashknet Old City & Shopping Tour-Bye-Bye Uzbekistan!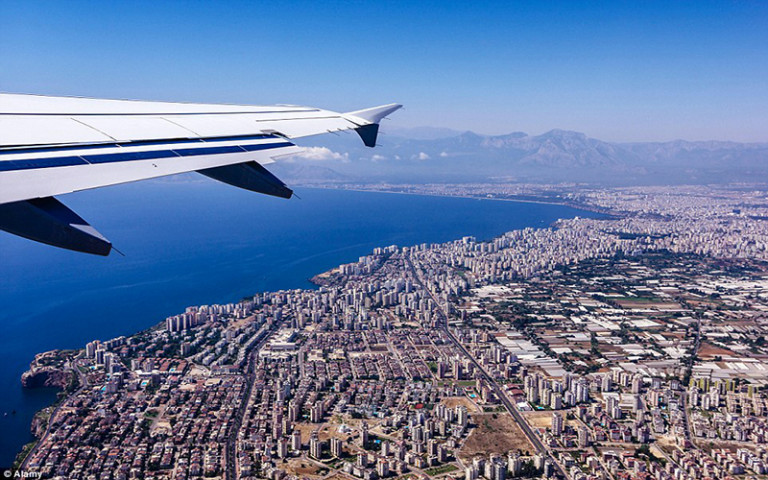 After breakfast, check out from hotel by 10.00 am Visit Hazrat Imam complex in Old City, Visit the Amir Timur Museum followed by the State museum of Fine Arts, the State Museum of the History of Uzbekistan and theMuseum of Applied Arts. Spend time at Hollywood Boulevard.Enjoy Shopping Tour at Alaskey Bazaar and TSUM. 01:30 Hrs Lunch in Indian restaurent . Around 14.30 Hrs take transfer to Mega Planet Mall & Samarkand Daroza mall enjoyyour last shopping in Uzbekistan. At 16:00 hrs end of shopping tour and transfer to Tashkent International airport to board your 7:15 Pm flight back home (New Delhi) with lovely memories
Stay
Meals
Breakfast Lunch
Day 8
Friday 12th May 2023 : Time to say Bye Bye Tashkent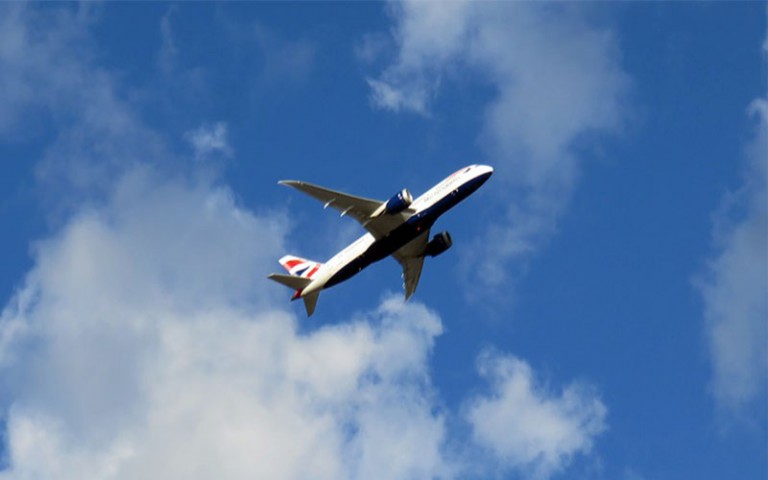 Around 11:30 pm. Take transfer to Tashkent International airport to board your next day early morning (2:30 AM) flight  back home with lovely memories.
Stay
Hotel Ramada or Similar
Meals
Inclusions
5%GST
Accommodation on Twin sharing
  Urgench-Tashkent – domestic air ticket
Bukhara to Samarkand and Samarkand to Tashkent  economy Bullet  train tickets
Khiva-Bukhra Fast Train Ticket
2 way Cable car Tickets for Chimang Mountains
Travel Insurance upto 65 Yrs (Extra supplement applicable above 65 Yrs)
Meals as per the itinerary
2 Water bottle, 0.5L everyday
All sightseeing as per the itinerary
English speaking guide
PnF buddy
Exclusions
Visa
International Airfare
Flights within India
RTPCR test cost if required
Meals not mentioned in the itinerary
Extra individual / group transferes
Mandatory tip of $ 60 for  Guide and Drivers
Any expenses of personal nature such as tips to drivers, guides, representative
laundry expenses, wines, mineral water, food and drinks not in the regular menus provided by us.
Surcharges if any
Anything not mentioned in the inclusions
Early check in and late check out
Tour Policy
To avail an Early Bird discount you need to pay full amount or else you can book trip at our  reglar price while making initial advance amount of : Rs. 20,000/- to reserve your seat through various payment options available at our website.
Terms & Conditions:
Terms & Condition mentioned here & mentioned in our main terms & condition page are applicable for this trip
 Trip prices are strictly applicable for Indian citizens only.
Rates are applicable on 2 persons staying together sharing the same room.
Pack n Fly Travellers Club LLP would not be responsible, in any circumstances, for any damages loss, etc. that may be incurred/suffered by you if the information provided by you in the Tour Registration Form turns out to be incorrect/ inaccurate.
We hold the right to alter the tour schedule in case of bad weather & other conditions beyond our control that might affect the normal itinerary.
While joining  with  Pack n Fly trip, you understand and agree to follow all rules & regulations specified by the company. If you are found indulging in unnecessary & un required demands/misconduct or using foul language with company staff due to which entire group schedule & decorum is going to affect. Without any prior notice company reserves the right to cancel your trip before the start of that trip.  Refund for the cancelled trip will be remitted as per our cancellation policy.
All person joining the trip is to follow the given time schedule. Company reserves the right to leave the person behind for disturbing the trip schedule due to their late reporting time. In such case you are suppose to join the group later at your own cost.
During Pack n Fly trip, you understand and agree to follow all applied smoking regulations in public places either in India or abroad. All transportation provided exclusively for Pack n Fly are non-smoking in any part of the globe.
During international Trips through our national dress we wish to represent our country, for which Pack n Fly may mandetorily ask you to wear saree at one of the evening dinner during the trip schedule.
The meals at hotel are mix of Veg & Non-Veg dishes. In case of pure veg meals (No onion/no garlic) advance intimation is a must.
Meals at the hotel or other services not utilized during the tour shall be not liable for any kind of refund from the tour price.
Pack n Fly Travellers Club LLP further reserves the right to change the itinerary and hotel, if necessary, in similar category as specified at the time of booking of Tour.
Pack n Fly Travellers Club LLP reserves the right to cancel any tour prior to the departure, without assigning any reason. In such situation the tour will be rescheduled on a different date and we will confirm your bookings for the same Incase the alternate tour date is not acceptable to you, we will refund the entire amount due and payable to you, and however, you will not be entitled to claim any compensation. Pack n Fly Travellers Club LLP cannot take responsibility for any cost relating to the issuance and/or cancellation of air tickets and/or other arrangements not done through Pack n Fly Travellers Club LLP.
In case of any deviation/ cancellation in the itinerary due to natural calamities or reasons beyond our control or any unforeseen surprises, cancellation charges as per the cancellation policies below will be applicable
In case, the trip is cancelled, Pack n Fly Travellers Club LLP will not be responsible for cost of tickets and travel arrangements done for the trip.
Cancellation Policy is applicable on land package only.
Cancellation and /or amendment of airline tickets shall at all times be subject to fees/charges/levies/payments as may be levied / payable to the relevant airline/carrier in accordance with such relevant airline/carrier cancellation/refund policy.
In case during the trip any group member faces medical problem, proper first aid will be provided at the earliest.
Pack n Fly Travellers Club LLP would not be held responsible for occurrence of any of the following circumstances during or before the commencement of the Tour and any extra costs occurring due to these are to be borne by you:
a) Any act of God, like heat wave, heavy rain, floods, land slide, earthquakes, extreme bad weather etc.
1. b) Any delay or cancellation of trains, flights, ferry, bus etc.
c) Medical problem, sickness, physical inability to manage with the itinerary or any other such matter.
Such an inability shall not affect/ delay the rest of the group on the Tour
1.d) Lost luggage, loss of personal belongings and/ or theft etc.
Cancellation Policies:
Cancellation policy is applicable on per person basis
Participant will have to intimate in writing to Pack n Fly Travellers Club regarding cancellation.
Cancellation policy will apply from the date of receipt of written information from tour participant and she will have to make below mentioned payments accordingly.
If you fail to join the tour on the day of departure, join it after departure, or leave it prior to its completion, no refund can be made.
In case of cancellation of tour/travel services irrespective of any circumstances, we must be informed in writing. Cancellation charges would be effective from the date we receive the cancellation request in writing. Applicable cancellation charges would be deducted from the undiscounted full cost of trip, which are as follows: Prior to 46 days from tour departure date or more: 0% 45 – 36 Days from tour departure date : 25% 35 – 26 Days from tour departure date: 50% 25 – 16 Days from tour departure date: 75% 00 – 15 Days from tour departure date: 100% *Change of name or date is not permitted under any circumstances. Any claim cannot be made for any loss occurred due to cancellation.
*For any flight tickets booked by us additionally with the trip being cancelled, the cancellation policy of the airline will apply.
Our Responsibility  & Liability Waiver :
All the Tour Packages mentioned in our 2019-20 Tour Package Brochure / which are mentioned above are sold under the business management of Pack n Fly Travellers Club LLP and they are in no way to be considered as the principal of the subject services. We reserve the right to make any changes in the itinerary as per the prevailing conditions. Neither Pack n Fly Travellers Club LLP, India – Uzbekistan / New Delhi nor any of its participating suppliers like hotels /transporters /guide etc will be responsible for any additional expenses due to bad weather, flight cancellation, road blocks, illness, accident, strikes etc. We should not be held responsible for any unforeseen conditions or situations beyond our control.
Would you like us to email you the itinerary ?

Chat with us