We welcome the global traveller to Pack 'n' Fly with us for an experience that is absolutely hassle free.
When you travel with us, you can concentrate on exploration and enjoyment, while we take care of every little detail that will turn your trip into the experience of a lifetime.
Our mission is to make travelling fun and simple.
And to ensure that you have the maximum amount of fun with the minimum hassle, you can just pack your bags and join us anywhere, anytime.
While our tours are well planned, you are welcome to join us anywhere on the trip, based upon what is convenient for you.
No matter where you live on the globe, or which country you belong to, we encourage you to join us on our tours for an experience that is not only enjoyable and allows you to spread your wings freely, but at the same time ensures your safety and security down to a T.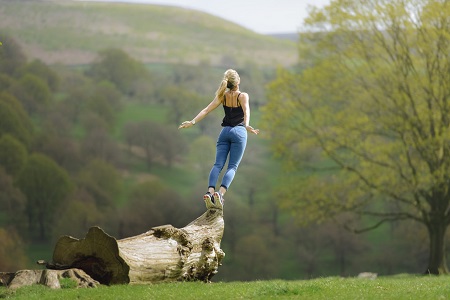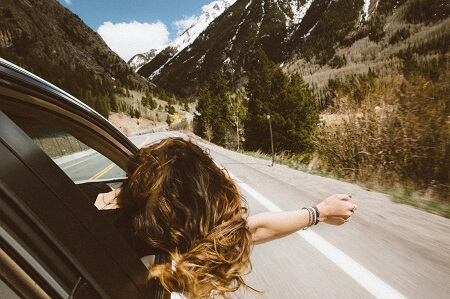 To a foreigner interested in exploring the vivid land and culture of India, we not only encourage you to take one of our packaged tours, but will also happily craft a customized tour for you based upon which part of our vast country you want to visit.
You can choose to travel solo, with your own friends or family, or with a group of women from myriad backgrounds, all of whom seek the adventure and thrill of travel and exploration.
And no matter whether you are travelling solo or with a group, we are always happy to create and craft a customized tour for you that will include all the elements that you want to explore.
So give us a call to join a tour or get one custom created for you, and we will ensure that we give you a beautiful experience that you will cherish for a lifetime.
Card payments and online banking payments are processed through an online payment gateway system. An online convenience charges are applied for payments processed through payment gateway. In case of cancellation, this fee is non-refundable. Bank charges, if any, for remittance (by remitting bank or by intermediary bank) would be strictly borne by payer.
In case payment is not made as per the schedule mentioned above, Pack n Fly Travellers Club LLP holds the right to cancel your seat on trip and deduct applicable cancellation charges RS 5000/- (Rupees Five Thousand) as cancellation charges plus cost on actual, if any, would be charged. Any claim cannot be made for any loss occurring due to cancellation.
On payment of the balance amount in full you will receive your confirmation with final itinerary. This confirmation will be valid for your travel on the tour. Your Final documents will be issued, upon receiving your balance payment and the Registration Form. It may be noted that the aforesaid payment does not include the cost of porter age, tips, insurance, laundry, phone calls, food and beverages or anything not specified in the itinerary of the tour. Your final Pack n Fly Travellers Club confirmation entitles you to travel on the Tour.Once duly signed Registration Form is received by us, should you wish to change your option from one Pack n Fly tour to another, we will do our best to meet your wishes. Any such change of Pack n Fly Travellers Club Tour would be construed as cancellation of the former Pack n Fly Travellers Club Tour and the aforesaid cancellation policy will apply.
Pack n Fly Travellers Club has a policy of applying for group visas. Due to any reason, whatsoever, if the visa is not granted by the respective Consular Office/ Embassy of the country or delayed in issuing the visa, in case of international pack n Fly Tour , Pack n Fly Travellers club would not be held responsible for such a failure of obtaining visa and further visa fees, cost of cancellation of air ticket, Insurance or any loss incurred, shall be deducted and only balance payment will be refunded.
Cancellation Policy
In case of cancellation of tour/travel services irrespective of any circumstances, we must be informed in writing. Cancellation charges would be effective from the date we receive the cancellation request in writing.
Applicable cancellation charges would be deducted from the undiscounted full cost of trip.
Prior to 46 days from tour departure date or more: 0%
45 - 36 Days from tour departure date : 25%
35 - 26 Days from tour departure date: 50%
25 - 16 Days from tour departure date: 75%
00 - 15 Days from tour departure date: 100%
Change of name or date is not permitted under any circumstances. Any claim cannot be made for any loss occurred due to cancellation.
For any flight tickets booked by us additionally with the trip being cancelled, the cancellation policy of the airline will apply.
Refund Policy
Refund of unused/ unutilized services in total (which are paid for and cancelled in advance), the refund amount would be worked out on the basis of cancellation policy as described above and the money would be accordingly refunded to the person who has made the payment to us.
The refund process may take 30 days due to banking procedures involved. If the refund is made to the credit card account or to the Bank account, the applicable bank charges if any would be debited from the refund amount.