PacknFly was formulated and conceptualized to give all you beautiful ladies a platform to come together and discover a variety of exotic destinations within or outside India. With our exclusive 'women only' travel packages, we let our beauties leave all their worries and daily duties behind only to pack all the excitement and fly good times.
You could be a single woman seeking out an adventure, or a professional looking at taking a break from your mundane office duties or a cool college girl hunting for that perfect all girls' trip, or the sincere homemaker wanting to just put her feet up and see new places away from the chaos at home.
If you have the impulse, then we are here to give you the perfect gateway to your next vacation!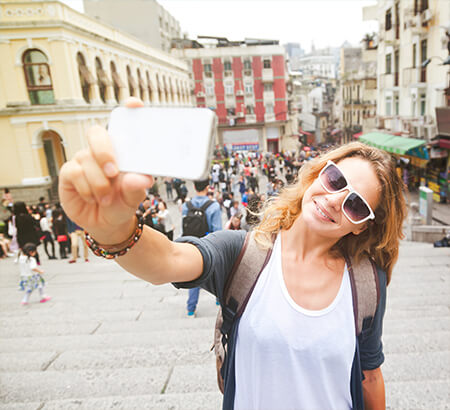 Because as women, we always have an extra appetite to go that extra mile, to explore our limits, and to experience new things.
We women have an unabashed curiosity, an exceptional sense of discovery, and the ability to create non-competitive support systems and an environment of encouragement for each other.
Surrounded by people who find it easy to correlate and understand each other, women feel free to challenge themselves with a trek to a mountain, explore new things like scuba or sky diving, or immerse themselves into an unfamiliar culture.
On an all-women's trip, women tell us that they can be totally and unequivocally themselves.
Millions of women just like you are witnessing the exquisiteness of solo travel, contemplating why they never tried it before. Our customized women only tours promise female friendly stays focused on safety and security.
And while you may come to the group as a complete stranger, with PacknFly you are never alone. We provide you with an opportunity to meet people who are just like you.
On your dream vacay, learn a new hobby, share a few recipes or just go crazy shopping with your fellow travellers at new places without worrying about what the world may think!