"In photography, there is a reality so subtle that it becomes more real than reality." –Alfred Stieglitz
Whether you want to visit the Galapagos Islands, trek to Machu Picchu, see New England in the fall, tour Patagonia in Chile or witness the Serengeti's great migration, pictures are a necessity. Most of us feel compelled to take pictures of views that appeal to our eyes. We tend to have the urge to share our experiences with people close to us or sometimes, the whole world. Photography is an art which can only be mastered by a few, but that does not stop us. People also enjoy going on photography tours which means they go on vacations with the sole purpose of taking pictures. We all want our pictures to look professional but we also want to manage that with maybe just our phones or tablets. To make that possible, here is a guide on how to take pictures that look professional on your vacation without using a camera.
Most people use smartphones nowadays which have cameras ranging from decent to excellent. These smartphones have a number of settings and modes as well. Your first job is to sit down with your phone camera and experiment; learn about every single feature it has to offer and how it can be used best. Switch out of auto-mode, try different combinations with the settings and play around. Take as many photos as you can before your vacation and observe the results of different settings and modes on the photos.
1.Lighting
Lighting is one of the most important aspects of photography. Regardless of which device you are using to take pictures on your vacation, the lighting has to be given supreme importance. If the lighting decides to go against you, you can forget about getting a good picture. So when you take pictures, make sure you have ample amount of light to illuminate (whether natural or artificial)
2. Angle and Composition
Angle and composition are two very important aspects of photography. It is important to make sure you get them right while taking your pictures. Make sure you compose your pictures in a way which intrigues others.
3. Editing
Editing is one of the best ways to improve the quality of the pictures you have taken. Even professionals edit their pictures once in a while. Whether you want to make it black and white or make the color pop, with only a few exceptions, every photo is happier with a bit of tweaking. If you think your photo could look better, edit it. Increase the brightness, play with the contrast, crop it and do anything you want to make it more appealing.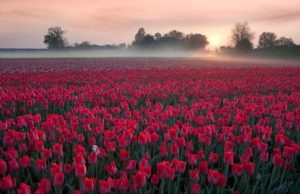 4. Mobile Applications
There are various applications that you can download on your phone to enhance your photography skills. For example- if you have an apple device, you can download applications such as Snapseed or Filterstorm Neue. If you have an android phone, you can download applications like PicsArt- photo studio or Cymera- Camera and Photo Editor. Not only can you use these applications to edit your photos after taking them, but you can click photos using these applications. You can pick a filter in that moment, you can focus and enhance while taking the picture which makes your picture look professional.
5. Mobile Lens
Another way to take good pictures include buying lenses for your phone. You can attach tiny lenses to your phone for additional functionality.
Do not be afraid to innovate. You should experiment and try out new ways to take pictures. Once you find the mode, settings, and applications you want, you'll be good to go. Photography is all about capturing a moment in the most creative way possible. Most importantly, you need memories to cherish during the holiday. So remember not to focus all your time and attention on taking pictures (unless you are on a photography tour, of course). Spend time with the ones you love or if you are alone, capture the moment with your eyes first. Walk around, take in the beauty and just breathe. Once you've done everything, take out your mobile phone or tablet or whichever device you want to use and CLICK.