A journey of a thousand miles must begin with a single step.
At PacknFly, we give you lovely ladies a reason to step out of your daily routine and choose a whole world of travel destinations calling out to female travelers like us.
And just like the marvelous dress in your closet that goes perfectly with that dazzling pair of earrings, we will make the perfect match for your next vacation and provide you with multiple reasons to believe why we are your best travel partners.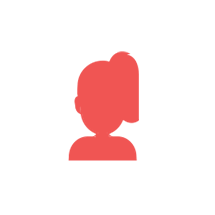 For Women By Women
There's a reason why we understand what you need. Our experienced team of professionals comprises women who know how to craft that perfect trip that you were longing for and giving you an experience that you shall cherish forever.
We take utmost care in all our tours in meeting women's unique needs so that anytime you and or your acquaintance want to travel solo, PacknFly is the only choice you make.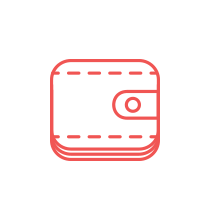 Pocket Friendly Tours
We have got a huge number of options for you to pick that perfect trip that meets all your needs without hitting your pocket at all. Our package details clearly state the inclusions, exclusion detailing each itinerary describing pricing in detail.
After all we want more and more women to step out and join the fun!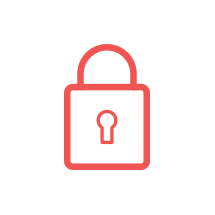 Focused on Security
At PacknFly, we believe in safety first and have put processes in place to ensure its execution.
We have extensive checklist and procedures that make our trips well thought out, planned and executed in additions to meeting our quality benchmarks every step of the way.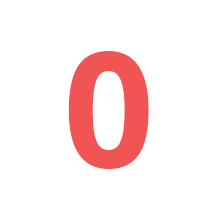 Zero Cancellation Fees
Life is unpredictable especially for us women who always have priorities and responsibilities that need immediate attention.
Hence, PacknFly offers effortless travel letting you cancel/postpone your trip at zero cancellations 35 days prior to the Departure date.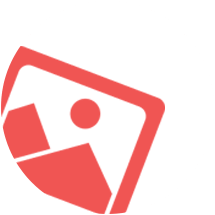 Creating Memories with Great Services
Our goal is to help women experience beautiful moments in their lives. We understand it takes a lot of courage to step out on your own, even with an all women travel group like ours. But, now that you have taken the step our team goes all out to make sure the perks of your journey are all the more beautiful.
We assure you the best possible services to let you have fond remembrance of your tours.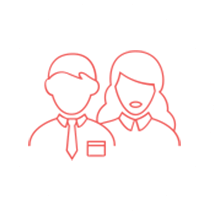 Trained and Efficient Escorts
PacknFly provides skilled escorts for each trip booked to help you gather all the required know how of the specific destination being travelled and be the helping hand to solve all your travel queries. She would join you at the beginning of the trip and ensure you leave with memories that are cherished forever.
Our local expertise also would let you know the perfect place to shop from or the famous restaurant to binge on letting you get the most out of your vacation.
One Stop Solution
PacknFly takes pride in being called as a one stop solution for all your travel needs. Our variety of offerings could let you plan a customized trip for yourself with the help of our specialized Travel Expert or let you choose from pre-defined itineraries crafted for groups, corporate, families, students or solo travelers.
Whatever the need be, we are ready to host you to become your perfect travel partner.
Card payments and online banking payments are processed through an online payment gateway system. An online convenience charges are applied for payments processed through payment gateway. In case of cancellation, this fee is non-refundable. Bank charges, if any, for remittance (by remitting bank or by intermediary bank) would be strictly borne by payer.
In case payment is not made as per the schedule mentioned above, Pack n Fly Travellers Club LLP holds the right to cancel your seat on trip and deduct applicable cancellation charges RS 5000/- (Rupees Five Thousand) as cancellation charges plus cost on actual, if any, would be charged. Any claim cannot be made for any loss occurring due to cancellation.
On payment of the balance amount in full you will receive your confirmation with final itinerary. This confirmation will be valid for your travel on the tour. Your Final documents will be issued, upon receiving your balance payment and the Registration Form. It may be noted that the aforesaid payment does not include the cost of porter age, tips, insurance, laundry, phone calls, food and beverages or anything not specified in the itinerary of the tour. Your final Pack n Fly Travellers Club confirmation entitles you to travel on the Tour.Once duly signed Registration Form is received by us, should you wish to change your option from one Pack n Fly tour to another, we will do our best to meet your wishes. Any such change of Pack n Fly Travellers Club Tour would be construed as cancellation of the former Pack n Fly Travellers Club Tour and the aforesaid cancellation policy will apply.
Pack n Fly Travellers Club has a policy of applying for group visas. Due to any reason, whatsoever, if the visa is not granted by the respective Consular Office/ Embassy of the country or delayed in issuing the visa, in case of international pack n Fly Tour , Pack n Fly Travellers club would not be held responsible for such a failure of obtaining visa and further visa fees, cost of cancellation of air ticket, Insurance or any loss incurred, shall be deducted and only balance payment will be refunded.
Cancellation Policy
In case of cancellation of tour/travel services irrespective of any circumstances, we must be informed in writing. Cancellation charges would be effective from the date we receive the cancellation request in writing.
Applicable cancellation charges would be deducted from the undiscounted full cost of trip.
Prior to 46 days from tour departure date or more: 0%
45 - 36 Days from tour departure date : 25%
35 - 26 Days from tour departure date: 50%
25 - 16 Days from tour departure date: 75%
00 - 15 Days from tour departure date: 100%
Change of name or date is not permitted under any circumstances. Any claim cannot be made for any loss occurred due to cancellation.
For any flight tickets booked by us additionally with the trip being cancelled, the cancellation policy of the airline will apply.
Refund Policy
Refund of unused/ unutilized services in total (which are paid for and cancelled in advance), the refund amount would be worked out on the basis of cancellation policy as described above and the money would be accordingly refunded to the person who has made the payment to us.
The refund process may take 30 days due to banking procedures involved. If the refund is made to the credit card account or to the Bank account, the applicable bank charges if any would be debited from the refund amount.