"Mahenga roye ek baar. Sasta roye baar baar." – Every Mother Ever!
Choosing the perfect trip can be hard. You are never too sure about which package to choose, what will be the best for you, which package saves the most money, deals and whatnot. Your trip is a big deal and you look forward to it because it is your big break. You look forward to spending some amazing time, rejuvenating, clicking pictures and just doing everything but work. But then the process of planning is so cumbersome that it leaves you irritated at some point.
To make this task easier, we have prepared the guide to choosing the perfect trip!
STEP 1: DON'T GO ON THE PRICE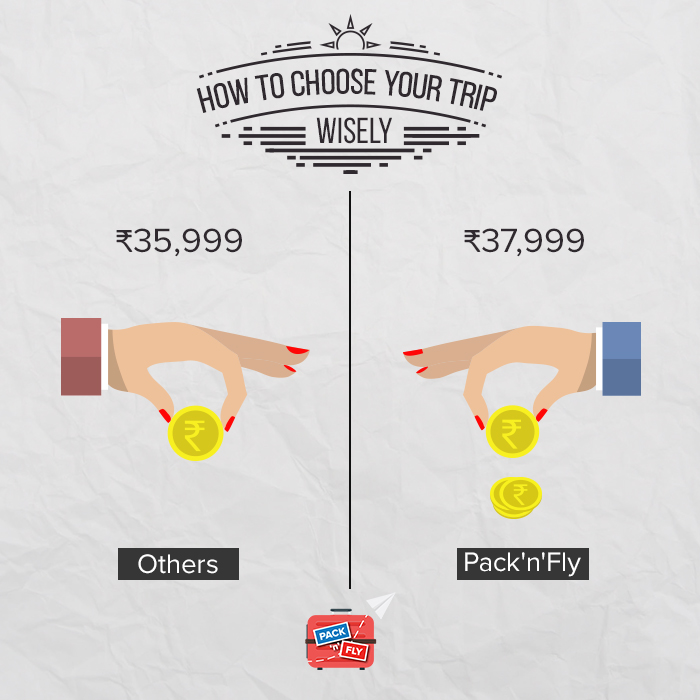 Does more price always mean bad? Maybe, the package that asks for a little more money gives you benefits that the cheaper packages don't. While considering which package to use, please do not only rely on the face price of the package. Try and find out the services included. This will give you more clarity about what you are going to invest into.
STEP 2: SAFETY COMES FIRST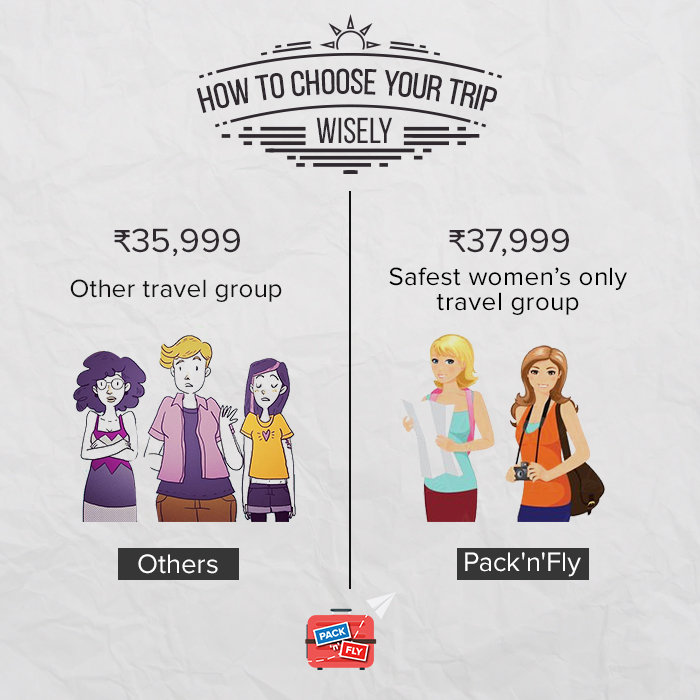 Is the safest package out there asking for more money? Is is better to be unsafe than spend a few extra bucks? Think again. In case of a trip, far away from the places you're familiar with, you have got to be extra careful about your safety. Especially in the case of an all-women's trip, you need the best safety measures. The safety protocol of the package should be asked beforehand so that you are 100% sure about your security.
STEP 3: RESEARCH ON THE HOTEL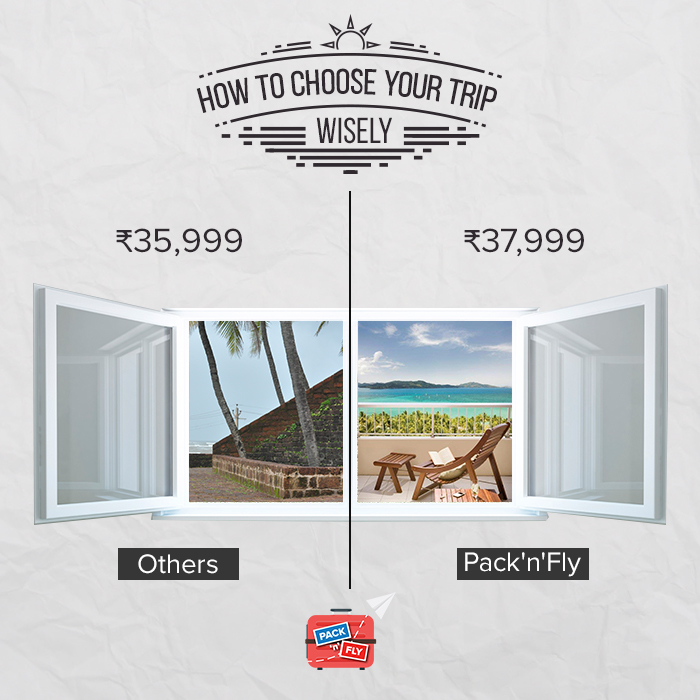 Lying and misleading the customers about the hotel is not a very new thing. People get fooled all the time. Do you really think that cheap packages provide sea-side views to their customers? It is always better to be aware of the kind of hotel you will be staying at and researching about it beforehand so that you know that you are not getting tricked.
STEP 4: CHECK THE MEAL PLANS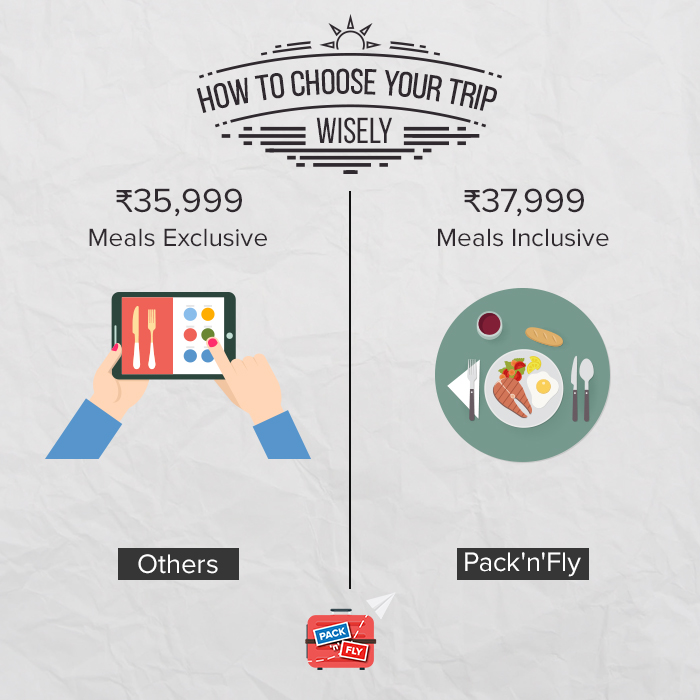 Many a time, customers get fooled as they don't get the package which has meals inclusive. Cheaper packages can lead you into a huge trouble as you never find the best places to eat and paying exclusively for them takes up a lot of money. It is better to spend a few more money and get the package which has meals inclusive so that you know you will get food without a fuss.
STEP 5: DESTINATION ITINERARY 
Sometimes, cheaper packages do not include the tickets inclusive to all the tourist destinations. You are compelled to pay for all the tickets separately and that sums up to a huge amount. It is better to check the destination itinerary of the packages and make the comparison in advanced. This saves you from the irritation and fuss of paying separately at each destination.
These simple steps can make you choose the package that is perfect for you. Happy Vacationing!
If you think we make a fair point, Click Here to know more about our packages.