One should never underestimate the strength and the power of women. They can do anything that men can do and that too by wearing heels, bleeding 5 days a month and being their beautiful self.
The same got proved by the top three women interior designers in Paris who have designed three boutique hotels which are nothing but magnificent works of stupendous architecture and design. 
Sarah Lavione
Sarah Lavione focuses more on comfort and not on luxury and style. Patterned  rugs, comfortable sofa's and book selves filled with art and design tomes, is what makes her different from the rest. The Le-Roch hotel, designed by her, feels more of a home than a hotel.
"And I wanted to share my vision for the perfect Parisian apartment in a place that's been a source of inspiration for me."
Scattered throughout are thoughtful details add warmth to the spaces.
Dorothée Meilichzon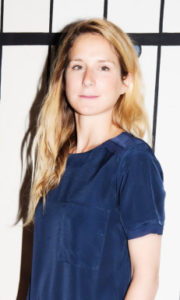 Dorothée Meilichzon, an interior designer, is known for her deft touch with bold patterns. Therefore, she was the first choice for the Experimental Cocktail Club's first hotel.
In Le Grand Pigalle, Meilichzon has paired up bold patterns with soft neutrals. She loves animal prints and crisp white linens.
Bambi Sloan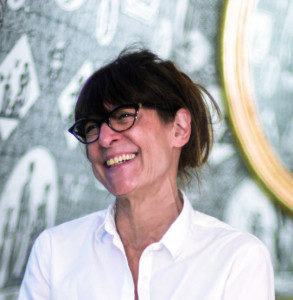 She is famous for playing with bright colours, patterns and quirky details and floral prints. She has worked for Hotel de JoBo.
"I wanted to give credit where credit is due," says Sloan. "Joséphine was and will remain a great inspiration."
Waking up to such news can make any woman feel so elated, motivated and empowered as after years of struggle, women are shining bright in every field they enter and are lighting the world with the shine of their work.
Paris has always been a patriarchal society and one can only imagine the amount of hard work these women have put in to rise up and pave their way towards their dreams. It's commendable how these women in Paris are leaving no stone unturned for proving themselves as successful artists, actors, designers or even homemakers.
Paris undoubtedly is one of the most beautiful cities in the world. With the prosperity in the status of women, it's beauty has only risen and nothing can be more pleasing than discovering this beauty with your girl gang!
Female friendship is the most beautiful and an extremely magical bond which a woman can have in her life.
From childhood to adolescence
From Parents to husbands
From school to office
From perfect skin to wrinkles
Nothing remains constant in a woman's life other than her female friends who not only go through the same with you but also support you through your thick and thin, playing the role of a mother, a teacher, a sibling, a competitor as and when required.
But this bond, like every other, requires lots of nurturing with the ingredient called TIME. That's how the bonding gets strong and the love revives.
So, this time grab your girls, pack your bags and do something totally out of the box!
Kissing your partner under the Eiffel Tower is so old school. Go there and sing your favourite song on the top of your voices with your girl gang. Who cares about what people will think as long as you can create beautiful memories?
Pamper each other and plan surprise spa afternoons and go shopping sprees to brighten each other day.
Grab your wine glasses and sit on the grass, recollecting some old memories and create some new ones.
Let Paris be the reason for a new discovery of your old friendship and see how your life changes for the better.
C'mon girls! Get.. set.. explore! Click here book your tickets to Paris now.