What is life, really, without travel? In the nine-to-five lifestyle that we have to live in, travelling soothes the mind and the soul; it's healthy. One can also add that the photos of various exotic places give charm to your Instagram account, too. Here are 10 women travel bloggers who are sure to make you want to pack your suitcase and set out for exploring the big, wide world.
Ankita Sinha- Anki On The Move
Ankita Sinha is renowned as one of the best adventure bloggers. She has travelled to 24 states in India and over 13 countries across the globe. She has won awards for her writings and has also been featured in the Deccan Chronicle, Fox Traveller, Elle and the Hindu. For the adventure junkies out there this blog should be a reference.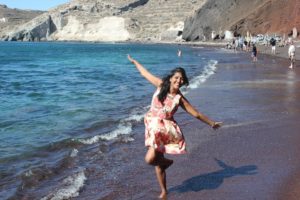 Jessie Festa- Jessie On A Journey
Jessie Festa is the editor of the online tourism and culture magazine, 'Epicure & Culture', and runs the solo travel and adventure blog, 'Jessie on a Journey'. She describes herself as somebody who enjoys getting lost in new cities and has experiences one cannot find or read about in guidebooks. She lists Slovenia, Patagonia, and Sydney as three of her home-away-from-home places. Some of her favorite travel experiences have been teaching English in Thailand, trekking her way through South America, backpacking Europe solo, road tripping through Australia, agri-touring through Tuscany, and volunteering in Ghana.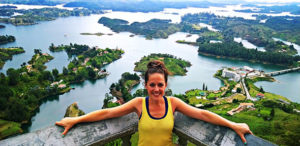 Lakshmi Sharath- A Travel Blog Of An Indian Backpacker
Lakshmi Sharath is a multi-talented world traveller. Along with being a media professional, she is a full-time traveller, blogger, travel writer, and photographer. Lakshmi Sharath shares her travel experiences in her fantastic blog called 'A travel blog of an Indian Backpacker'. In 2008, her blog was voted India's best travel blog of the year. Moreover, in 2014, Lakshmi Sharath got featured as one of the 100 travellers to follow on social media. She has covered five continents and been to more than 20 countries, still passionate to discover more.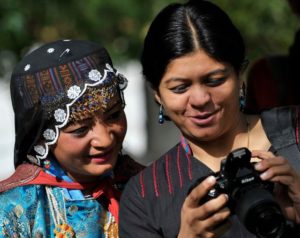 Jodi Ettenberg- Legal Nomads
Jodi Ettenberg describes herself in her blog as "a former lawyer currently traveling (and eating) my way around the world, one country at a time." She started her blog in 2008. Over those years, the site has morphed into a place where people can learn about how food and travel, and how it deepens knowledge about culture and history. Along with her adventures and misadventures, there are resources for world travel, tips for eating street food, and hand-drawn typographic maps of food.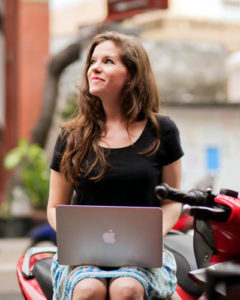 Alyssa Ramos- My Life's A Movie
Alyssa Ramos, with her blog 'My Life's a Movie', is a fast-rising star of the blogging world. Her Instagram account is incredible and you won't be able to tear your eyes from her uploads of the most exotic locations. Alyssa has traveled all over the world and writes about her adventures on her own site as well as on The Huffington Post and in the Matador Network. Her blog, so full of life and colour, is sure to fill anyone with wanderlust.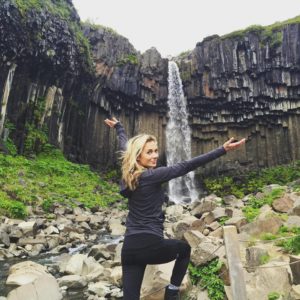 Tara Povey- Where Is Tara?
'Where is Tara?' is a pretty appropriate name for Tara's blog as she travels so much it's hard to keep track of where she is!! Tara is a pharmacist turned award-winning travel blogger. What's so great about Tara's blog is her honesty. She doesn't blog just to impress readers or brands.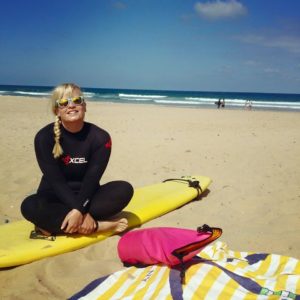 Gloria Atanmo- The Blog Abroad
Travel is about adventure and experience and no one does it better than Gloria Atanmo. In her blog 'The Blog Abroad' she writes about her journey as a solo female traveler in Europe and South-East Asia.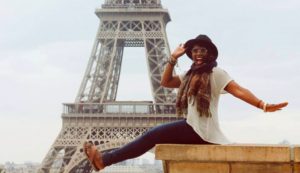 Shree, My Travel Diary
Parnashree Devi, also known as Shree, is a travel blogger from Assam currently based in Delhi. For Shree, travelling is a passion; she loves exploring the world, meeting people, exploring through different cuisines and learning about different ways of life and cultures. She hopes that her blog would inspire others to pack their bags and travel out of their comfort zones.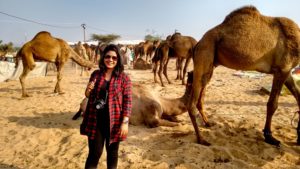 Sabina Trojanova- GirlvsGlobe
Sabina Trojanova, the owner of the GirlvsGlobe travel blog, describes herself as "…a girl with a passion for fashion, someone who revels in her travels and is always in the mood for food". Sabina is an inspiration for many young and upcoming travel bloggers. With a combined social media following of over 50,000, a beautiful blog with captivating posts, Sabina's blog is a must for travel enthusiasts.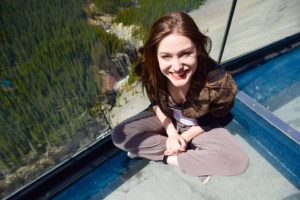 Brenna Holeman- This Battered Suitcase
This Battered Suitcase is not only about the where and the how of travel,"… it's about the who and the why". Originally from Canada, Brenna, who is currently based in London, has been travelling the world for the past ten years to nearly 90 countries and shows no signs of slowing down. Brenna's blog is inspirational and the photos on her Instagram account are incredibly breathtaking.
Let these inspirational women imbibe the wanderlust in you. You do feel like setting out now, don't you? For all women group trips, why not contact us here.